It's no surprise why those who have been to Lombok want to keep it the serene, less touristy destination it is as compared to its wildly popular sister island Bali. It is just so beautiful, you'll want to be able to explore it quietly, without bumping into a horde of other tourists! Just take a look at these 5 things you can do to be one with mother nature in Lombok! ?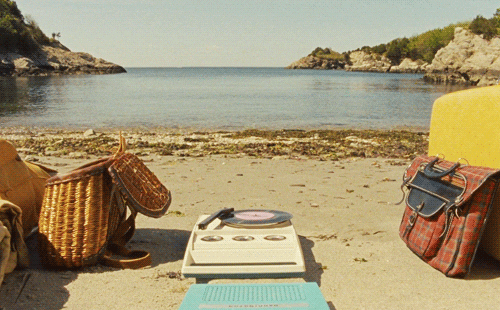 Credit: giphy
1. Waking up by a crater lake
Credit: 
Most Beautiful Scenery
The mighty Rinjani is on many hikers' bucketlist… for all the good reasons! There are multiple trails to choose from, varying from 3 to 4 days, depending on your fitness and the time that you have. Hikers will camp overnight at the Segara Anak lake, so you can expect to wake up to an amazing view.
Credit: César González Palomo on flickr
The Segara Anak, meaning "child of the sea", gets its name from the blue tinge of the water – similar to that of the ocean. If you have the chance, ask your guide about the story of the goddess Anjani!
Credit: @mashelochasingadventures on Instagram
2. Capture the Milky Way
Credit: @hannanroshdy on Instagram
Craving to capture the centre of the galaxy or star trails? Being the 3
rd
 highest mountain in Indonesia, Mount Rinjani is a popular spot, given its location and minimal light pollution. Be sure to have a steady tripod, warm clothing, a headlamp, and good company to stay up with you!
Even if you're not into astrophotography, a sky full of stars is a breathtaking sight – so take the opportunity to say mashaAllah!
#HHWT Tip
: Plan your trip when the moon is reaching its new phase and avoid the rainy season. Best time to hike Mount Rinjani is around April to December.
3. Swim with turtles
Credit: giphy
But not too close! Your guides will usually bring you to the 'hotspots' located on the three islands: Gili Trawangan, Gili Meno and Gili Air. The turtles might be the stars of the show, but there are also a lot of pretty tropical fish and corals to spot while you snorkel. There are turtle conservation projects running in Gili Trawangan and Gili Meno that you can visit for an educational experience.
#HHWT Tip:
 Take great care of the environment you're in and follow proper swimming and diving etiquette!
5. Catch some waves
Credit: Celebrity ABC on Flickr
The beaches of Lombok are definitely something special. They have the Pink Beach, white sands and sapphire blue waters of Mawun, but if  surfing is on your mind, Gerupuk bay is the place to go! Located 9 km away from Kuta beach, the waves here are a bit of a challenge and are more suitable for experienced surfers.
Never even held a surfboard in your life? No worries! Selong Belanak beach has been rated one of the best beaches to learn surfing. Also located in south Lombok, the area is dotted with surf schools and colourful fisherman canoes. Hire an instructor to show you the ropes! So there it is, five different activities to satisfy the nature lover in you when you're in Lombok, which will make you realise why so many have fallen in love with this island ? Know of other amazing things to do on this amazing island? Share them with us in the comments, we'd love to hear from you!