While your friends may be on winter break, globetrotting around the world, you're stuck in Malaysia with little to do. Sounds familiar? Don't worry, there's ways to keep yourself busy even though you're not travelling out of KL!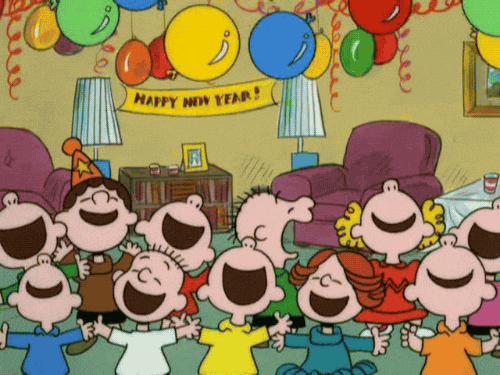 Credit: Giphy[P.S Escape to these places during Malaysia's long weekends in 2018!] 
1. Light and Motion Putrajaya LAMPU festival
Move aside New York, for Putrajaya's the new city that never sleeps ? The bustling city will be turned into a massive screen and visitors are the actors and actresses of the show. Here's your chance to literally be in the 
limelight
 at the annual light and motion festival. In its fifth year running, the festival's situated at the Palace of Justice, and you'll catch sight of the entire building being transformed into a light bonanza ?
Credit: Omedia Fotografi on Facebook 
Don't miss this chance to catch the 
highlight
 of the event, Projection Mapping, where the exterior of the Palace of Justice will transport you into a sci-fi blockbuster movie thanks to the plethora of colourful rays, images and sounds!
Credit: mazwanj on Instagram
All 23 programmes throughout the 4 nights will paint the town red.. and blues, purples and yellows! Its the perfect place to spend your last month of the year, so be sure to have a picnic in the open-air area with your loved ones. End the year with a bang with digital fireworks on New Year's Eve! ?
Credit: fahrulazmi on Instagram 
Address:
 Dataran Putrajaya, Precinct 3, Putrajaya
Dates:
 28 December 2017 to 1 January 2018
Operating hours:
 7.30pM to 12.30AM
Admission:
 Free
[P.S While in KL, don't forget to check out these 13 halal food spots along the MRT line that'll make you stop in your tracks!] 
2. Dinosaurs Alive exhibition
You may not be roaming the lands with dinosaurs at this moment, but it doesn't mean you can't witness the giants up-close-and-personal (don't worry, we're not talking literal here!). The exhibition features over 30 animatronic dinosaurs, and the interactive once-in-a-lifetime chance to try an outrun one ? Brush up on your history and hear them roar! No matter your age, it's always fascinating to dig up and unearth information like the true archaeologists that we wish to be ?
Credit: Dinosaurs Alive on Facebook 
Its also the perfect place to bring your little ones to learn about the prehistoric creatures - They'll feel as though they're travelling the world with expedition passports on hand, and many picture opportunities with their newfound pals to keep them busy ?
Credit: dinosaursalive on Instagram
Address:
 MaTiC (Malaysia Tourism Centre), 109 Jalan Ampang, Kuala Lumpur, 50450
Dates:
 11 December 2017 to 14 January 2018
Operating hours:
 10AM - 10PM daily Admission: RM75 for adults, RM45 for children
Website | Facebook
[P.S Escape to these 9 Malaysian resorts so hidden, even locals don't know about!] 
3. Christmas at Publika
There's all sorts of Christmas markets around, and Publika's one is too pretty not to include on our list. From adorable trinkets to creative workshops that allow you to add a DIY touch to your decorations, you don't need to be in the jolly mood to simply pop by and check out the knick-knacks available! You'll see the level of creativity that goes into the festive season and its great for a snapshot or two ?
Credit: Publika on Facebook 
It's also the best time to head out for some serious retail therapy ? Great bargain sales and amazing discounts are reasons enough why you should head over to Publika even if you're not around to celebrate the festive occasion. Though, we're pretty sure you won't be able to resist dropping by the Christmas market to simply marvel at the handiworks on full-display ?
Credit: Publika on Facebook 
Address:
1 Jalan Dutamas 1, Kuala Lumpur, 50480
Dates:
 8 December to 24 December 2017
Operating hours:
 10AM - 10PM daily Admission: Free
Facebook
4. Mak Yong Titis Sakti theatrical performance
Think Shakespeare with a unique, local twist ? Based on the widely popular A Midsummer Night's Dream, the theatrical play depicts the essence of love in various forms with the addition of the traditional dance form, Mak Yong. From your perfect love story to a forbidden affair and unrequited romance, travel with the characters through the enchanted forest and be moved by the power of literature.
Credit: Elza Irdalynna on Facebook 
Address:
Kuala Lumpur Performing Arts Centre, Sentul Park
Dates:
27 January 2018 t0 4 February 2018
Operating hours: 
8.30PM (27 January - 3 February), 3PM (28 January and 4 February)
Admission:
TBC
5. Dream Car Expo 2018
The fifth car expo will be coming to Kuala Lumpur and will be the largest indoor car exhibition in Malaysia. From luxurious automobile models, great discounts to handy accessories, be on the lookout for your next travel buddy! Even if you're not thinking to buy a car anytime soon, it's a great excuse to head down and imagine yourself in one, don't you think? ?
Credit: Dream Car Expo on Facebook 
Credit: Dream Car Expo on Facebook 
Address:
Kuala Lumpur Convention Centre, Kuala Lumpur, Wilayah Persekutuan Kuala Lumpur 50450, Malaysia
Dates:
12 January 2018 t0 14 January 2018
Operating hours: 
10AM - 10PM daily
Admission:
 Free
BONUS: Catch the sunrise at Bukit Tabur
Rise early and make your way to Bukit Tabur for a breath of fresh air and make your way around the 3 popular trails - the East, West and Far East. Make sure you're prepared for the hike ? Catching the sunrise during this time of year is sure to invigorate your soul and it's also a great place to form new resolutions ?
Credit: chee.hong on Flickr
Address:
 Ulu Kelang, 68000 Ampang Jaya, Selangor, Malaysia
Admission: 
RM5/person is required for permit Hikers can get their permits from: District Forest Office of Selangor Tengah KM 11 (Batu 9), Jalan Cheras-Kajang, 43200 Kajang, Selangor Darul Ehsan. Tel. : 03-9075 2885 Fax : 03-9075 6022 There's tons of exciting happenings coming your way, even for those who aren't taking their passports out of the country. Share with us if we miss out on any other events!