Don't we all love school holidays? It's the time when you always spend the first few days catching up on a few overdue things that 
don't
 involve textbooks or practice papers: long naps, longer sleeps, and maaaybe, cleaning your room?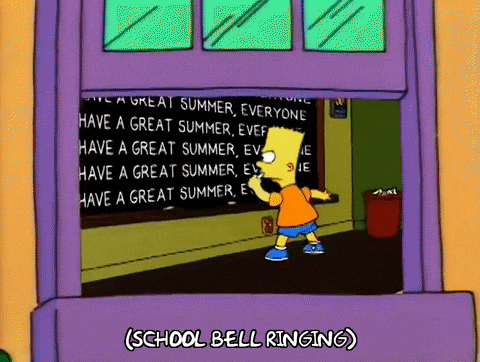 Credit: giphy
But what about the next few days, when boredom strikes? The Science Centre Singapore has lots of amazing attractions lined up this June holiday for you and your family!  From robot and dinosaur enthusiasts, to junior cooks and butterfly lovers, there's something for every child and the child-at-heart? Here's 5 reasons why you absolutely have to make a trip down!
#HHWT Tip:
 The Science Centre is air-conditioned so you can enjoy a day out with your family during Ramadan without breaking into a sweat! P.S. As part of its 40th anniversary celebrations, the Science Centre is offering 
special bundle deals with savings of up to 40%
! With the Anniversary Pass, you'll have access to the Science Centre, Butterflies Up-close Exhibition, Omni-Theatre AND Snow City!
[GIVEAWAY] We're giving away 1 set of family tickets* to Snow City (1hr snowplay standard tickets worth $72) AND 1 set for Butterflies Up-Close & Science Centre Singapore (standard tickets worth $80 each), so you can bring your family to Science Centre Singapore this June holidays!
The giveaway ends on 8th June 2017 and is open to Singapore residents only.
*Family tickets comprises of 2 adults and 2 children tickets.
[Find out more on their website! ]
1. Time travel to the future at the Omni-Theatre
Have a glimpse into the future and enter the world of robotics at the Omni-Theatre! Be enthralled by the latest robot-themed offering from the same geniuses who produced Mysteries of the Unseen World and Sea Monsters: A Prehistoric Adventure?
Sit back and relax as the gentlemanly humanoid robot,
RoboThespian
takes you and other viewers on an immersive tour of robot creation. Throughout the film, you'll get to meet international superstar robots as they show you how robotic technology has evolved over the years!
Credit: giphy
If you've ever wondered how far man has come to live with machine, and how that will work out for us humans, be sure to catch 
Robots 
at the Omni-Theatre!
Address: 
21 Jurong Town Hall Road, Singapore 609433
Price: 
$14 per person
Timings:
Check out 
this link
 for the full list of screenings.
Website
2. Escape the heat at Snow City
Wishing you were on a winter vacation? Take a break from the tropical heat and experience the Eskimo way of life at Snow City! This June, say hi to 
the Chipsleys,
 a family of four Arctic seals that will be making a pit stop here as part of their round-the-world travels!
Huddle around at Suki's giant nest for a magical storytelling session, or have a blast just hanging out in igloos and making snow angels at The Mezzanine!
Credit: giphy
If you're a thrill seeker, you can't leave without going for a few rounds down the Arctic snow slide! At 60m long and 3 storeys high, this snow slope will have you shrieking in excitement as you race your friends down on rubber snow tubes?
Address: 
21 Jurong Town Hall Rd, Singapore 609433
Operating Hours: 
Daily; 10.00am to 6.00pm (Closes at 7.00pm during the school holidays)
Price: 
Check out this link for full list of admission charges
#HHWT Tip:
 Remember to wear long pants and socks when you visit the Snow City. You don't have to worry if you do not own any winter apparel, however. Snow jackets and boots are provided with each admission ticket. Now, that is what I call a sweet deal!?
3. Admire beautiful butterflies up-close
Did you know that only 1 in 20 butterfly eggs survive to turn into adult winged beauties? The butterfly is met with many dangers and threats during each stage of its life cycle. Experience the miraculous transformation up-close and go on a guided tour to learn more about the life of butterflies at Singapore's first indoor butterfly sanctuary- Butterflies Up-Close.
Credit: Gido on Flickr
Keep your eyes peeled for the striking Common Birdwing. The strong flier, which can be identified by its black forewing and rich golden yellow hindwing with black veined patterns, is amongst the largest and most beautiful butterflies in Asia!?
Address: 
Science Centre Singapore, Hall D
Operating Hours: 
10.00am to 6.00pm
Fee(s)
*
: 
$10 per person *Excludes admission to Science Centre Singapore
4. Tinker Away At KidsSTOP
Introduce your kids to the extraordinary wonders of science at KidsSTOP, a science centre specially designed for kids 18 months to 8 years old. The exhibits are designed to promote and foster parent-child bonding through hands-on activities and programmes.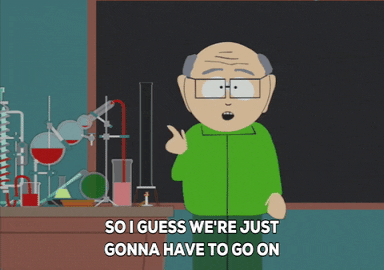 Credit: giphy
For the brave at heart, we dare you to try the Giant J slide where you will experience the sensation of free fall before sliding to safety from a height of 7m!
Check out 
this link
 for more information!
5. Dance with Dinos at the Robot Factory
Can't get enough of robots? Head to the 
Dino Robot Factory
to walk and experience the process of creating a robot dinosaur.Begin your robot dino-tour at the
Data and Design Room
 and watch a T-Rex 'come to life' using a special scope?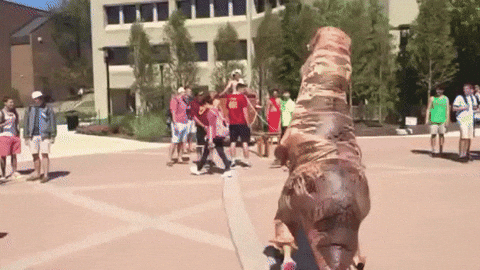 Credit: giphy
Have fun with the interactive exhibits by putting together skeletons of dinos in the
Mechanical Assembly Room
 and adding 'flesh' to the skeletons in the
Body Assembly Room
. ? If you feel up to some dino-crafting of your own, you can express your creativity by taking part in several other hands-on activities such as Dino Mask making and Moving Dino Puppet making.
Address: 
Science Centre Singapore, The Annexe
Operating Hours: 
20 May to 27 August 2017
, 
10.00 am to 6.00pm, daily
Fee(s): 
$7 per child, $5 per adult *Excludes Science Centre Singapore admission. The Science Centre has something for all ages, from the curious, enthusiastic children to the young-at-heart adults? Aside from the 
Anniversary Package
, you can also opt for the 
Kiddy Package
, which will allow you entrance to KidsSTOP and the Dino Robot Factory Exhibition. Time to fix a date to visit the Science Centre with your family this June holiday!
[Check out other fun things happening here!]
This article was brought to you by Science Centre Singapore.
Tags:singapore