Other than Bali and Jakarta, the next well-known Indonesian city is none other than - BANDUNG! People usually relate Bandung with 'shopping' but this itinerary will show you the other sides of Bandung. This beautiful city has a cool climate whole year round and is the nearest escape from the hot tropical weather.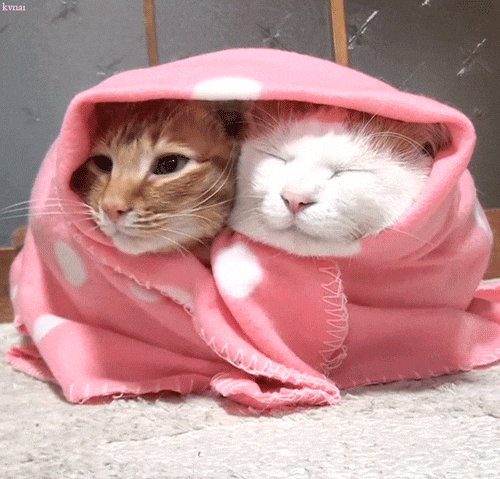 Credit: giphy
The Dutch nicknamed Bandung 'Paris of Java' because of their luxurious hotels, boutiques and cafes! Can't seem to figure out what to do in Bandung? Here is an itinerary for your reference!
Day 1
[caption id="attachment_20023" align="alignnone" width="900"]
Look at the amazing view![/caption]
Credit: taufuuu on Flickr
Trek up to the Tangkuban Perahu Mountain, the only active volcano in Indonesia that allows tourists up its craters! You can even cook some hard boiled eggs here?
Credit: Jean-Marie Huillot on Flickr
Located about 30 minutes from the mountains is the Ciater Hot Spring. Enjoy a good soak in the hot springs to relief the tiredness from all the travelling! They say warm sulphuric water is effective against skin ailments and rheumatism.
After sweating it out, have a snack at Amanda Brownies. P.S. This is a famous halal bakery across Java and a popular souvenir shop in Bandung!
Credit: @amandabrownies on Instagram
Have dinner with a sunset view and go star gazing after at Warung Daweung. This legendary Warung is located at the top of Bukit Moko.
Credit: @riougen on Instagram
Day 2
[caption id="attachment_20011" align="alignnone" width="900"]
Yummy mini martabaks![/caption]
Credit: @floating.market.lembang on Instagram
Start your morning at the Floating Market Lembang. This market place has a unique concept – all the stalls are nestled in a dainty little boat.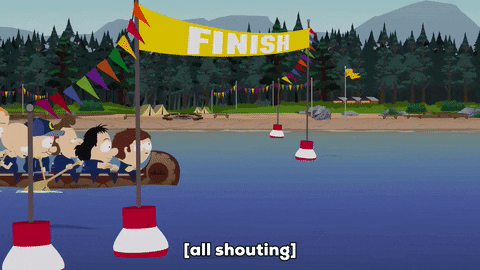 Credit: giphy
Trek to the peak to see the spectacular panorama of the Stone Garden Citatah. P.S. This is a historic site where ancient human remains were uncovered!
Shop till you drop atBatik Komar. If you are lucky, you might own a batik that is uniquely yours!
Credit: @batikkomar on Instagram [P.S. Check out these 7 best shopping places in Bandung you can't miss!]
Visit Kawah Putih (White Lake) in the late afternoon. This mysterious lake changes color throughout the whole day due to the acidity of its surroundings!
Credit: @rizalarifine on Instagram[P.S. Check out other amazing sights you have to visit when in Bandung!]
Day 3
[caption id="attachment_20014" align="alignnone" width="900"]
Get your adrenaline pumping![/caption]
Credit: @irsanrisalat on Instagram
Catch the sunrise on a hammock at Tebing Gunung Kawu. You can also explore the massive "hole" which allows you to see the middle of the mountain!
Credit: @syifahusnaini on Instagram
You can't leave Bandung without visiting a themed restaurant! Have lunch on-board a pirate ship at Pisnis Resto! P.S. The eatery is located inside a glamping site - Legok Kondang!
Be one of the first to explore Goa Pawon! This spot is one of the attractions that very few tourists know about.
Credit: @irfan_nofiansyah on Instagram
Spend the rest of the day shopping and eating at Jalan Cihampelas & Cihampelas Walk!
Credit: giphy
Credit: Ikhlasul Amal on Flickr
Day 4
[caption id="attachment_20024" align="alignnone" width="900"]
Look at how beautiful this park is![/caption]
Credit: taufuuu on Flickr
Enjoy a fresh morning walk at Dusun Bambu Family Leisure Park! Take lots of Instagram-worthy photos too?
[P.S. Immerse yourself in Bandung's nature at these 10 accommodations with spectacular views!]
Have a yummy breakfast at Lutung Kasarung, a birdcage restaurant within Dusun Bambu Leisure Park. You can choose which view you want to dine with – a lake view or mountain view. Their coconut roasted rice is highly recommended!
Credit: @mariaellenratna on Instagram
Let out your inner child at Rumah Stroberi! Hand pick fresh strawberries, have a little outdoor fun at their playground, and sit down for a hearty lunch at their outdoor dining area. If you are travelling in a group, you can try their Paket Nasi Liwet Komplit that feeds up to 4 people!
Credit: @susilawati.erni on Instagram
Credit: @sangkrisna_liu on Instagram
Do some last minute shopping at Rumah Mode Factory Outlet before you return to reality! You can get all kinds of shoes, bags, clothes and oleh-oleh (souvenirs in Bahasa Indonesia) here easily.
Credit: @rumahmodeofficial on Instagram
Credit: @rumahmodeofficial on Instagram
Bandung, oh, Bandung, we never want to leave! We hope this short itinerary allows you to explore all sides of this beautiful city. Do give the themed restaurants a try and let us know if there are any more we should cover!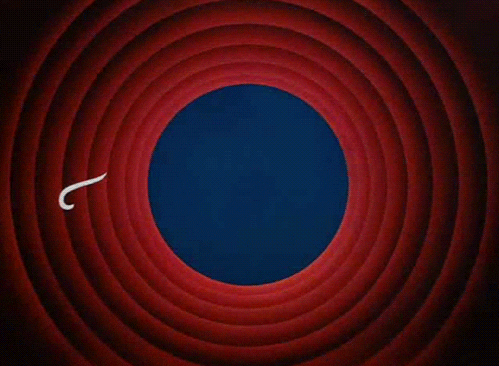 Credit: giphy