There are tonnes of tips for travellers, for those who travel on the regular and for those who are about to get their passport stamped for the first time. Here are our top 13 tips!
Credit: giphy
1. Learn about the sunnah of travelling
Before you go on your trip, read up on things like how and when to shorten or combine your prayers, depending on where you travel to. It makes life a whole lot easier when travelling, and is a gift given to us that everyone should try and experience ? Did you also know that the dua of a traveller is guaranteed an answer? Abu Hurairah (May Allah be pleased with him) reported: The Messenger of Allah (ﷺ) said, "Three supplications are answered without doubt. The supplication of the oppressed, the supplication of the traveller, and the supplication of the parent for his son." [At- Tirmidhi and Abu Dawud]. Travelling is the best time for you to ask away!
2. Pack a travel prayer mat and prayer garment
Credit: The Prayer Mat Co on Facebook 
Credit: Talukder Traders on Facebook 
Even if you don't have a travel prayer mat, a sarong or something similar would do! Not every place you travel to has a designated place for you to pray, so having travel versions of your prayer mat or prayer garment means that you can pretty much pray anywhere (occasionally in changing rooms...), plus it won't take up as much space in your luggage. All you need is your trusty qibla compass or a compass app on your phone and you're good to go!
3. Know your prayer times
While we're still on the subject of prayer, check out the prayer times in every destination you'll be in and print them out or keep a screen shot on your phone.
Islamic Finder
is a great website for you to check out prayer times world wide. It's best to have hard copies as you might not always be connected to the internet on your travels. Knowing the prayer times also helps you plan your day out in the best way possible.
4. Plan what to pack
I know that some of us are last minute packers (myself included ?) but having a packing list, or at least a mental one, really helps you not to over pack and leave important things behind. Some of my essentials are at least one scarf (even if you don't wear one it comes in handy as a blanket, a mat to sit on, a makeshift towel and so much more), a good pair of walking shoes (trust me, it's worth it to pick comfort over fashion sometimes when you're walking for miles), and a travel adapter (for all your gadgets that you'll need to charge). Rolling your clothes up also helps to save space and makes your clothes relatively wrinkle-free, but be careful because extra space also means that you might overpack and make your bag a little too heavy!
5. Make a new friend ?
Smile! It's the best way for you to break the ice and make a new friend while you're on your travels, especially if you're travelling solo or staying in a guesthouse. It's also sunnah to smile ?, so that's an added bonus! Making friends with the locals would also get you to places that are off the usual touristy sights and lets you experience your destination just like how the locals do! When you're smiling and friendly, others would almost automatically reciprocate as well ?.
6. Learn some local phrases
If you're not up to people thinking you're slightly mad with all that smiling you're doing, you should also learn a couple of useful phrases or words in the local lingo, especially if you're travelling to a country where the language is foreign to you. Of course, we've already got you covered with our
Korean
and
Japanese
phrasebooks
(which are absolutely FREE by the way!). Impress the locals and your travel buddies too!
7. Make sure someone knows where you are at all times
Credit: giphy
This is especially important if you're travelling solo! This is a no-brainer, but it's really important that someone from home knows where you are and is able to contact you in case of emergencies. If you're worried about high roaming charges, look into getting a local sim card or check with your telco provider's roaming plans (some telco providers provide unlimited data charges for a flat rate).
8. Pack some snacks, but make sure you eat local food ?
Of course you should pack in a cup noodle or two into your bag (to satisfy those midnight hunger pangs), and some packets of Brahim's if you're one of those people who can't live without your home cooked food, but make sure you
try the local food
wherever you're at, at least once! You'll be missing out a whole lot if you don't try
halal ramen in Japan
,
ddeokbokki in Korea
or tantalizing
street food in Bangkok
. We believe that half of the best experiences in travelling lies in eating local food ? You should also check out local grocery stores for ingredients to prepare your own meals if you're staying in accommodation with kitchen facilities. Not only will you save some money from eating out, there are always interesting ingredients to find and new recipes you can try out!
9. Always have cash on hand
Credit: giphy
Change your money before you go – and by that we don't mean at the departure gate of the airport! Look around town for competitive exchange rates to get the best bang for your buck. Try to change your money on Wednesdays, because chances are, demand is lower so you're more likely to get better rates ? It's always best to try not to change your money at the destination, because the rates are usually not as great. Having cash is best for when you want to shop your way through street markets, but always be careful with where you stash your money and don't show your wads of cash to anyone!
10. Do your research
Credit: giphy
It's safe to say that as Muslim travellers, we usually do a little more research as compared to others – there's lots of preparing that needs to be done beforehand! By reading websites (like ours of course!), checking out other traveller's previous experiences and tips, you'll have a more fuss free journey ahead. Remember to have hard copies of all the information you need, or at least soft copies stored in your phone. That was you get to save on internet roaming charges and use your precious phone battery to take 18423694 photos of your trip! Another good tip when you're starting to search for flights especially is to go on incognito mode so that websites can't track your searches and hike up the price.
[Want to know the signs if you're a true-blue Muslim traveller?]
11. Take loads of photos!
Photos make for the best keepsakes of the memories from your travels. If you take a gorgeous photo or two, you could always turn them into postcards to give to your family or friends as souvenirs ?
12. Have patience and be flexible
Credit: Motivate Yourself on Facebook 
Although you might have done all your research and planned everything out to perfection, sometimes things just don't go as planned, and that's okay! You just have to roll with it and see where the adventure (or misadventure) will take you ? These experiences will often make for the best stories to tell when you come home from your travels. Plus, life's too short to be upset all the time!
13. Keep an open mind and enjoy yourself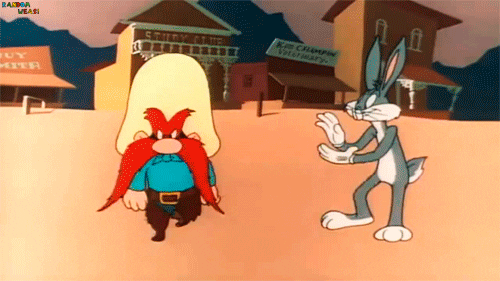 Credit: Giphy
Lifestyles are different when you're away from home, so always keep an open mind and learn from the best things other people do. Embrace different opportunities, people, cultures and interests. Put your empathy into practice and put yourselves in the shoes of others. There's a lot to learn from travelling, that's why we love encouraging it so much!
[Check out why being a Muslim traveller in your 20s is the best thing ever!]
The world is a big, beautiful and exciting place to be! Go out and explore today ?