Are you looking for cool places to explore with your family and friends? Are you dying to update your Instagram feed with places that look like they're nowhere near where you're from? Maybe somewhere that looks like they're overseas?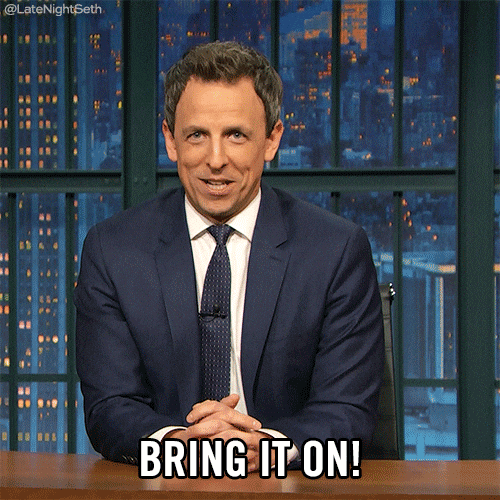 Credit:
giphy.com
Well, fret not! Here is a list of places that will make you go, "Hey, am I really in Malaysia?" These places may be real close to home!
1. Kellie's Castle, Perak
This hauntingly beautiful castle was commissioned by a Scottish Planter, William Kellie Smith, in 1909. Kellie's Castle was built for his beloved wife as a symbol of love.
Credit: @herbertjohan on Instagram
Unfortunately, the workers died of various illnesses before completing the construction of the castle, and it was left abandoned in 1926. Today, visitors of the castle today can still explore and enjoy the interiors of the castle, like the 4- storey tower or the spooky wine cellar!
Credit:
@irfan_azmil
on Instagram
#HHWT Tip: 
The castle's architecture is heavily influenced by the same Islamically influenced architecture that characterises the Andalusia region of Southern Spain, which explains why the tower looks especially like Seville's La Giralda or Marrakech's Koutubiya Mosque minaret! The castle was also used as one of the settings for the 1999 movie 'Anna and The King." Despite its eerie atmosphere, this photogenic castle is definitely worth that Instagram-worthy shot!
wCredit:
@debbycheah
on Instagram
2. Colmar Tropicale, Bukit Tinggi, Pahang
Thinking of heading to France? Take a shorter journey to Colmar Tropicale! This French-themed village and hotel is modelled after the real-life 16th-century town of Colmar in Alsace, France.
Credit:
@tianandaw
on Instagram
Located in Bukit Tinggi, Pahang, the entire development derives its architecture from by several other villages in Alsace as well besides Colmar, including Riquewihr, Turckheim and Kaysersberg!
Credit:
@hari2anwar
on Instagram
The streets of Colmar Tropicale are also filled with a string of French restaurants and spas. If you are looking for a breath of french air, this is the place!
Credit:
@bbabydora
on Instagram
3. Macalister Mansion, Penang
Located along the Macalister Road in Georgetown, Penang, the Macallister Mansion is the epitome of a classic colonial beauty. Built in the early 1900s, the mansion is now one of the city's most popular boutique hotels.
Credit: Simon_sees on Flickr
The mansion is named in honour of Sir Norman Macalister, one of the first British Governors of Penang. Each space in the mansion is designed for the feeling of being at home especially for the guests.
Credit: Mooksy Lau on Facebook
This is definitely one swanky place we wouldn't mind escaping to for our next staycation soon ?
Credit: Gibson 吉神 on Facebook
 4. Kundasang, Sabah
Known as the Little New Zealand of Sabah, do not be confused when you first step your feet in Kundasang. This place is all about the green mountains and of course, the cattle!
Credit: @ezlinaalwira on Instagram
The DESA Dairy Farm located here overlooks the Mount Kinabalu, so it is quite chilly when you are there. It is also one of the tourist attractions here, not only for its beautiful scenery- but also for their delicious products!
Credit:
@amazingborneo
on Instagram
Not only can you enjoy the beautiful New Zealand-like scenery here in Kundasang, make sure to try out their local dairy treats too, from ice- cream, to yoghurt, cheese and fresh milk!
Credit:
@mizichic
on Instagram
 5. Sasaran Beach, Kuala Selangor
No, you did not see it wrong this time. This is not in Bolivia, but it is in Kuala Selangor instead! Known as the Salar De Uyuni of Malaysia, the Sky Mirror is one of the newest tourist attractions in the country.
Credit: Asia Experience Tours on Facebook
The Sky Mirror appears whenever its flat surface is covered by a thin layer of seawater. However, this occurs only during the new moon and full moon period every month. So, check the dates before you go!
Credit:
@eling_aw94
on Instagram
Due to its extraordinary scenery, this gives you more opportunity to take a lot of photos. Remember to bring along props and wear bright clothes for the best outcomes!
6. Palace of the Golden Horses, Seri Kembangan
Have you ever watched The Great Gatsby and thought how amazing would it be to see such a place in front of your eyes? This world- class luxury hotel is the answer to your desire!
Credit:
@house_of_kay_founder
on Instagram
This 6- stars hotel features Moorish architectural designs with a hint of Persian and Islamic motifs as well. The interior design is incredibly majestic - what with the high ceilings, golden statues, paintings and all!
Credit:
@alrizq_sadiqmuslim
on Instagram
So, if you're looking for a way to update your Instagram feed into a James Bond movie, head down to the Palace of the Golden Horses now!
Credit:
@palaceofthegoldenhorses
on Instagram
7. Astaka Morocco
If you have ever thought of tricking other people into thinking that you are in Morocco, this is the perfect place to play the game! Located in Putrajaya, the Moroccan Pavilion (Astaka Morocco) will feed your love for beautiful Moorish designs.
Credit:
@raypang.uk
on Instagram
Designed by Moroccan artists themselves, the pavilion takes you into a traditional riad (Moroccan house.) Some of the highlights include the intricate details on the carved wooden doors and the countless arches of the pavilion.
Credit:
@sharinanorhaiddin
on Instagram
Astaka Morocco is a hidden gem tucked away in a corner of the Putrajaya Botanical Gardens, so try not to miss out on this place when you are in Putrajaya!
Credit:
@sofea.shah
on Instagram
8. Crystal Mosque, Terengganu
Dubbed as one of the most unique mosques in the country, the Crystal Mosque is a grand structure made of steel, glass and crystal. Its unique exterior gives it a crystal-like look, hence the name given!
Credit:
@muhd_hazmi95
on Instagram
What makes the mosque more out-of-this-world is how its appearance changes according to the lighting. Tints of gold will appear at certain times of the day and more onyx during others. It gets even more exciting at night when the domes and minarets glow in yellow, pink and sapphire!
Credit:
@my_seeworld
on Instagram
This Moorish and Gothic-designed mosque is definitely going to bluff your family and friends into thinking if you really are in Malaysia. Do not miss the chance to not only update your Instagram feed, but to also witness one of the Islamic tourist attractions here!
Credit:
@nienottt
on Instagram
9. Avani Sepang Resort
Wait, are you seeing this right? Is it Maldives? Is this place really in Malaysia? Sorry to pop your bubble, but yes! This out-of-the-world-looking floating resort is not in Maldives, but it is located here in Selangor!
Credit: Avani Sepang Goldcoast Resort on Facebook
This palm tree-shaped hotel extends into the Malacca straits, giving you an incredibly beautiful view of the open water and the beautiful scenery. It's just you and the oceans: what else can you ask for?
Credit: AVANI Sepang Goldcoast Resort on Facebook
Not only is the Avani Sepang Resort a beautiful place on its own, it is also a cheaper alternative compared to Maldives! You do not want to miss out on this heaven on earth.
Credit: @sunnysueann on Instagram
10. Japanese Village, Bukit Tinggi
Konnichiwa!
If you are looking for an oriental aesthetic for your Instagram feed, head on to the Japanese Village in Bukit Tinggi! Trust me, it does feel like you really are in Japan.
Credit: Colmar Tropicale Berjaya Hills on Facebook
This Zen-inspired Japanese Village was specially designed by a Japanese architect, Mr. Kaio Ariizumi. You can expect numerous Japanese details at every corner of the village- that includes the Japanese Tea House, a Koi fish pond and so much more.
Credit: Steven Chee on Facebook
If you would like to make your experience at the Japanese Village even more interesting, you can also rent the kimonos! Of course, you can then walk around the village and pretend that you really are in Japan.
Credit:
@hanaafrida
on Instagram
11. Pantai Klebang, Melaka
If you are a fan of the Running Man show, you must have seen one of their episodes at the sand dunes in Dubai. Is it too far and too pricey for your next trip, though? Do not worry, because Pantai Klebang is here to save you!
Credit:
@zainulizzat
on Instagram
Sand, sand and more sand: Pantai Klebang is also known as Padang Pasir Melaka. Many visitors come here not only for the amazing photo opportunities, but also for its beautiful scenery.
Credit:
@m_m_ii_x_x
on Instagram
If you are looking for one of those perfect weekend getaways, head down to Melaka and check out Pantai Klebang! Do not forget to try out their signature coconut shake too while you're at it.
Credit:
@pokok_kelapa
on Instagram
12. Pantai Senok, Kelantan
Have you ever thought of re-enacting a Korean drama, especially 'Winter Sonata'? You want to, but where is the perfect setting? You do not have to go as far as Nami Island, because Pantai Senok is the perfect alternative!
Credit:
@shasha_hussin
on Instagram
Located in Bachok, Kelantan, this enchanting beach will evoke the inner Korean in you. Pantai Senok is not only popular for the scenic trees, but also for the amazing view by the beach.
Credit:
@ieyza_ciklong
on Instagram
Are you enchanted already? Are you starting to question whether these places really exist here in Malaysia? Keep those questions to yourselves and head on to the nearest spots in the list! You will definitely be able to trick your Instagram followers now!
Credit:
giphy.com
Tags:malaysiatravel-guide