Indonesia could probably be one of the most underrated countries in the whole world. Most people would think of the usual when they think of travelling to Indonesia; be it Bali or Jakarta, maybe the occasional Lombok and Bandung? 😄 But there's so much more to this beautiful country that you've just got to see and discover for yourself! Get ready, cause after this post, you're going to want to book your tickets to Indonesia and tick off all these places off your bucket list already! 😍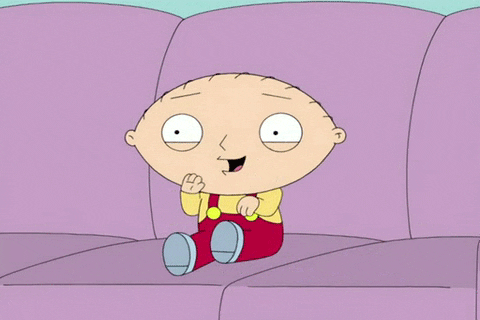 Credit: Giphy
1. Pantai Pegadungan, Lampung
Looking to visit the infamous 12 Apostles in Victoria, Australia?
How about heading over to Lampung, Indonesia and checking out this beautiful rock formation over crashing waves instead?! 😱

Credit: labuhancarik
2. Danau Kaolin, Belitung
Move aside, Pamukkale, Turkey!
Credit: @tatipolillo on Instagram
We found equally gorgeous white hues at Danau Kaolin in Belitung!
Credit: @mryanf19 on Instagram
3. Raja Ampat Islands
Skip Thailand's amazing Koh Phi Phi islands…
Credit: @bossyboss.xx on Instagram
…and head over to Raja Ampat Islands for equally stunning views of the sea and gorgeous beaches that are up to par to the other gorgeous islands in the world! 😍
Credit: @pesonanusantaraku on Instagram
4. Jembatan Akar, West Sumatra
Forget travelling to India to discover the natural root bridges of Cherrapunji…
Credit: @ravigond on Instagram
…and head over to Jembatan Akar at West Sumatra instead! ❤️
Credit: @erick_meyer on Instagram
5. Gili Islands, Lombok
Maldives? Who needs Maldives!
Head over to the famous Gili Islands and discover paradise! You might not realise you're still in Indonesia while you're there! 😉
Credit: @zadkie on Instagram
6. Rammang-Rammang Village, Makkasar
Skip Yunnan's South China Karst and take a day trip out to the hidden gem that is Rammang-Rammang Village in the north of Makkasar!
Credit: @jetsetterdotcom on Instagram
Did you know that Indonesia houses the second largest Karst's in the world?! 😮
Credit: @diannisekaring on Instagram
7. Mount Bromo, East Java
Another one for the hikers out there!
If you're looking for a stunning sight but with an easier climb, Mount Bromo is a great place to go as opposed to the challenging Mount Fuji in Japan! 🗻
Credit: @pepe_forner on Instagram
8. Jomblang Cave, Yogyakarta
If you're a fan of exploring caves…
Credit: @jeffreidphotography on Instagram
…you can do so right here at Jomblang Cave in Yogyakarta instead of flying off to Vietnam! 😄
Credit: @telusuri_jogja on Instagram
9. Kelimutu Lake, Nusa Tenggara Timur
Skip the Viti Crater Lake of Iceland…
Credit: @marina_uni on Instagram
…and instead discover the tri-coloured crater lakes of Kelimutu and be amazed at how the waters seem to change its colours at different times! It's something simply out of this world. 😍
Credit: @blur_nie on Instagram
10. Farmhouse, Lembang Bandung
Hobbit fans, (Lord of the Rings fans?), skip the trip to New Zealand…
Credit: @hobbitontours on Instagram
…and head off the Farmhouse at Bandung instead! 😉
Credit: @farmhouselembangbdg on Instagram
11. Tangsi Beach, Lombok
You don't have to travel all the way to Italy to experience beautiful pink beaches…
Credit: @mayranardy on Instagram
…because you can find it right here at Tangsi Beach in Lombok, Indonesia! Yayyyy pink! ❤️
Credit: @cikgadisbunga on Instagram
12. Lake Toba, Sumatra
Experience the serene atmosphere of China's Lugu Lake at Indonesia's very own beautiful Lake Toba.
Am I the only one who never realised Lake Toba is actually in Indonesia? #nicelyplayedlaketoba
13. Baluran National Park, Situbondo Regency, East Java
A big fat YES to 'Little Africa in Java'! Now we don't have to head to Africa to experience the savannah and African safari's…
…when all we have to do is head to Baluran National Park in East Java! ❤️
Credit: @holil_mh on Instagram
So are you tempted to fly out to Indonesia already? I mean, who would've realised that some of these amazing places are actually in Indonesia itself and not somewhere out in the other part of the world instead?! 😱 So if you're thinking that you've already experienced everything Indonesia has to offer, we hope this post made you realise that you definitely haven't! 😉
Tags: indonesia, inspiration, travel guide,