Are you the type that prefers to explore the world on your own? There's nothing wrong with that and let me just tell you that you're awesome! ❤️ If you're a solo traveller, I'm sure you're used to doing your own in-depth research, and making your own detailed itineraries. But just to make your planning is a whole lot easier, here's a guide of 11 Experiences Every Solo Muslimah Traveller Must Have in Seoul, just for you!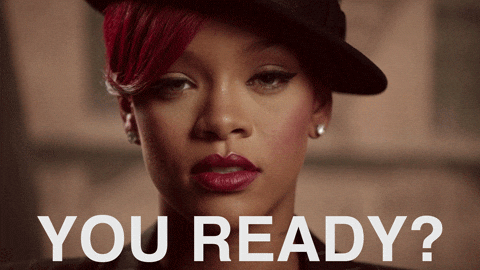 Credit:

giphy
Seoul is one of the safest cities in the world, where you can walk around alone even at night. And Koreans are known for being generous with their help, so don't worry if you get lost or can't find your way. You can plan for your solo trip to Seoul without any worry.
[P.S These travel cheat list is what every Muslim traveller needs for a trip to Seoul!] 
[inlinewidget id=39289]
1. Making new friends
This should definitely be your first goal. And the best place to do that is by staying at backpackers inn or hostels around Seoul. Look for hostels that are near halal eateries, or those that cater to Muslim guests and you're bound to find similar solo travellers like yourself ?
Credit: Sieoso Hotel on Facebook 
HHWT Tip: Nowadays, there are also lots of female-friendly hostels you can choose from. Sieoso Hotel is one of them, and you also have access to your own locker and WiFi if you stay there. Perfect, right?
Moreover, who says you can't learn about other countries while staying in one country? Hostel gatherings are considered hotspots for travellers - you get to make new friends from all over the world. Bonus: you can introduce them to where you're from (and entice them to come visit as well!) ?
[P.S These 14 accommodations in Seoul are perfect for the budget traveller!] 
Credit: Honda Lazy Fox Hostel Facebook Page
2. Brushing up on your Korean while embracing the language barrier
You've probably been trying to learn Korean for weeks, maybe months before your trip! And you're dying to try to use the words you've learned for sure. Well, this is your chance. You can start small by greeting the taxi driver and the receptionist at your accommodation in Korean.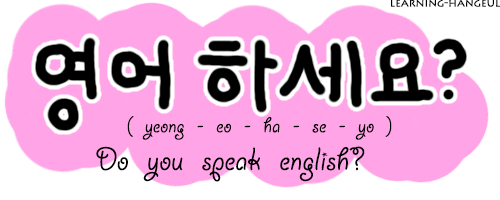 Credit:

giphy
Then, slowly build up your language skills by ordering some food at that Halal restaurant you're eating at. Or go to the nearest market and brush up on your Korean with the ahjummas. Bring your dictionary, that's fine! I guarantee they'll be charmed by your effort ?
Credit: justinlic on instagram
Before you start exploring, be sure to take screenshots of the places you want to visit, including their names. When all else fails, just show them to the Koreans who are more than happy to point you to the right direction.
3. Becoming an art connoisseur
Did you know that Seoul has more than 10 art galleries? Seoul has slowly become home to an eclectic mix of art districts, offering something for almost any kind of art lover. Sometimes travelling in a group means that you have to compromise on tourist hotspots, but this is definitely an experience you'd want as a solo traveller ?
Credit: galleryhyundai on instagram
Start with the oldest Korean gallery, which is Gallery Hyundai in Samcheong-ro, known as the heart of Seoul's art scene. If you're also a history buff on top of being an art lover, make your way to the Leeum-Samsung Museum of Art!
Credit: bshigeta on instagram
The museum's architecture, is in and of itself, spectacular. Designed by celebrated artists from all over the world, you'll have your first taste of what they offer before you even enter the building.
[P.S Still unconvinced? Read on for these 13 reasons why you should book a ticket to Seoul now!] 
4. Becoming one with Korean culture
What's the best way to experience Seoul? By immersing yourself in rich Korean culture, of course! Spend a part of your day visiting Bukchon Hanok Village, nestled between two historical palaces in Seoul. Here, you'll be able to enjoy the aesthetically-pleasing traditional clay and stone houses that are well-preserved.
Credit:_rntrashr on Instagram
But Bukchon Hanok Village is not only filled with traditional houses and buildings, it also houses upscale boutiques, beautiful guesthouses, plenty of delightful cafes, and small independent museums that will surely draw you in. It's a must-visit for a solo traveller as you can take all the time you need, enjoy the idyllic village at your own pace and of course, brush up your Korean by talking to shop-owners and other locals.
Credit: kennedy_blanchard on Instagram
To complete the experience, do try on a hanbok for free at any Korea Tourism Organizations located around Seoul. You can even rent them for a few hours at several of the attraction sites, including Insadong PR Center, Seoul Global Cultural Center, Deoksugung Palace, Unhyeongung Royal Residence and Namsangol Hanok Village. 
Credit: rindhyfos on Instagram
5. Seeing through the eyes of royalties
Well, not literally, that's for sure ? One of the most well-known attractions in Seoul is the palaces. There are five grand palaces in Seoul and each of them has their own unique identity that pulls all the tourists towards it.
HHWT Tip: Oh, did you know that you get a free pass to most of the palaces if you're wearing a hanbok? You can visit this site for more details. Aren't you lucky that you rented your hanbok earlier on? ?
Credit: bellamarinda on instagram
The most famous palace among the five is Gyeongbokgung (경복궁), which translates to Palace Greatly Blessed by Heaven. With sprawling gardens and beautiful architecture rich with history, it does live up to its name. The best part of visiting the palace is the Royal Guard Changing Ceremony that takes place outside of the main gate every hour from 10am-3pm, featuring guards in traditional Joseon attire.
Credit: k_kiwi_t on Instagram
The other four grand palaces that will complete your visit are Changdeokgung (창덕궁), Changgyeonggung (창경궁), Deoksugung (덕수궁) and Gyeonghuigung (경희궁). You can choose to buy tickets separately at each palace, or you can get an all-inclusive ticket to visit them all. 
[P.S With so many places to visit, this 6D5N Seoul itinerary will help you along!] 
6. Eating your way through Seoul's halal eateries
When you travel to a foreign country, the first thing that pops in your head would have to be the local food, right? Bonus: if you manage to find halal restaurants that serves local cuisines! Thanks to the growing number of Muslim travellers that find their way to Korea, there's no end to the choices of food you can try in Seoul. Lucky you!
Credit: ribenalemolad on Instagram
And to make your food adventure so much easier for you, we've compiled a list of halal Korean restaurants hereyou must visit while you're in the city ? Make sure by the time you finish your trip, you have tried each and every food on the list!
Credit: mieja_ibrahim on instagram
HHWT Tip: Doesn't the photo look gorgeous? That is bulgogi, which is a beef specialty at Eid Guesthouse located in Itaewon. If you prefer a chicken fare, head over to Busan Jib at Myeongdeong and try their delicious Korean spicy chicken stew or ginseng chicken. You won't regret it!
[P.S Complete your Seoul trip with these top 4 Muslim-friendly eateries in Seoul!]
7. Cycling at Nami Island
Nami Island is one of the most famous attraction in Seoul. With all the mementos from the popular Korean series, Winter Sonata, Nami Island is the perfect place to spend your days. And even though Nami Island is small in scale, it does take quite awhile to get around on foot. So why not rent a bicycle and have your own little tour around the island?
[P.S These 10 popular filming sites in Seoul have to be on every true K-drama fan's list!] 
Credit: keykohgram on Instagram
Cycling is not only a good exercise, it's a joyful endeavour when you're surrounded by beautiful landscapes and peaceful atmosphere. Nami Island is house to a number of amazing and wonderful gardens, and you just have to cycle through the Maple Lane and Ginkgo Tree Lane to experience the vibrant colours of Nami Island.
Credit: a.thousandmiles on instagram
Besides that, make sure you visit Petite France, a quaint, French-inspired village filled with traditional French houses that are worth looking at. They also have a mini Eiffel Tower there! You definitely want to spend your day going around Nami Island ?
8. Cafe hopping around Seoul
You might think that cafe hopping is an activity that has to be done over time, but you'll be surprised at how fun it is to cafe hop in the span of a few days. It's like a race to see if you can visit all the cafes that Seoul can offer ? And with the spread of different-themed cafes around Seoul, you'll be spoilt for choice.
Credit: Thanks Nature Café on Facebook
You heard me! From free-roaming sheep cafes to whimsically-designed cafes, and even one dedicated to Sherlock Holmes ? Cafe hopping in Seoul could potentially be the highlight of your solo travels in Seoul, and the photos you bring home would surely trump everyone else's run-of-the-mill Seoul trip.
[P.S These 5 quirky cafes in Seoul will have you coming back for more!] 
Credit:_kikijiang on Instagram
9. Dipping your feet in Cheonggyecheon stream
The best thing about solo travelling is that you have all the time in the world to do anything; from visiting art galleries and historical places to cafe hopping across the city. And with all the fun and excitement you've had, what better way to add another experience than a relaxing afternoon walk along Cheonggyecheon stream and dipping your feet in it? ?
[P.S For 12 other cool things to do in Seoul that others probably hasn't done, check this out!] 
Credit: joseph270689 on Instagram
Cheonggyeocheon is a 11km stream that runs through Seoul and boasts plenty of beautiful sculptures along the way. The cool temperature of the stream and the small waterfalls make you feel far removed from the hustle and bustle of the city. It's a treasure for those who are seeking a peaceful and quiet evening, or looking for a relaxing stroll after a busy day in the city.
Credit: yuuloves on Instagram
10. Shopping near Ewha Women's University
Where else would you spend your pocket money that you've saved? Shopping in any country should be the highlight of anyone's trip, I should say. And of course, you obviously knew that all your beauty products came from this country, and the shopping district near Ewha Woman's University is the best place to pick up your favourite brands!
Credit: abvhvraira on Instagram
It goes without saying that sales are anyone's best friend (girls, especially!), so be sure to grab all the items on sale while you're there! Not only that, the shopping area is also a haven not just for beauty products, but also high-end fashion clothing and accessories, catered to all kinds of styles and ages. If you like Korean fashion, you definitely wouldn't want to miss shopping here ?
[P.S Check out these 8 best shopping hotspots in Seoul (with Muslim-friendly food!) that you can't miss!] 
Credit: cartoonkantika on Instagram
11. Buying souvenirs at Insadong
And finally, to complete your solo travelling experience in Seoul, you need to get some souvenirs for your loved ones back home. Insadong has slowly transformed from a tourist trap filled with pricey souvenir shops, to a bustling district teeming with art galleries, contemporary tea shops and an abundance of souvenir shops you can choose from.
Credit: korea.explore on Instagram
Insadong is one of the best places to find rare and ornate souvenirs such as uniquely handmade jewelry and accessories, as well as beautiful antiques and cute handicrafts. Even if you don't decide to buy your souvenirs from here, walking through the Insadong district and enjoying its artsy scenery is an experience itself.
[P.S For cheap bargains, these 7 budget shopping spots in Seoul will give you the best deals!] 
Credit: cristallice on Instagram
[inlinewidget id=39289]
We hope you enjoy the experiences we have listed down. These are only a few that we think will complement your solo travel to Seoul, but we're sure there's plenty more. Be sure to plan your itinerary well, and include our list in your plan! Hopefully your solo visit to Seoul would be a worthwhile experience ?
[P.S If you're looking to travel out of Seoul, these 10 easy day trips has to be on your list!]