Places to eat in Istanbul are infinite in their variety, ranging from the humble street food carts to fine dining restaurants, and the delicious Turkish coffee to succulent kebabs ? Feast like an Ottoman Emperor with Turkish cuisine, or try cutting edge fusion delicacies at humble establishments, and enjoy breathtaking views of the Bosphorus Straits. There is no place like Istanbul!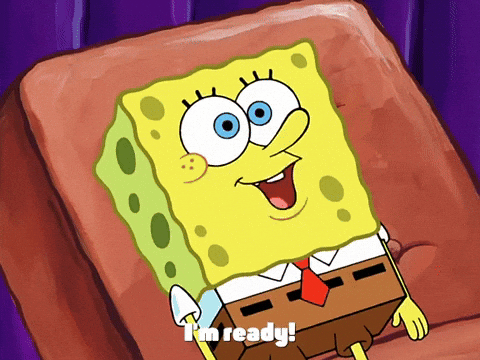 Credit: Giphy
So we've rounded up some of the best eateries that are near tourists' attractions in Istanbul!
Disclaimer:
Do note that although Turkey is a Muslim majority country, there are still some places that sell alcohol. We'd advise readers to dine at their own discretion.
1. Sultanahmet Tarihi Koftecisi Selim Usta (Halal)
Credit: sultanahmet_koftecisi_baku on Instagram
One of the most famous eateries found in the Old City, this restaurant boasts tender grilled meatballs known as
kofte
and bean salads since almost a century ago! This is where both locals and tourists alike queue for the city's most popular
kofte
. Sprinkle a little dried thyme and red chilies, and you're ready to go!
This unassuming establishment is in a busy street just adjacent to Hagia Sophia, the perfect base to start your sight-seeing itinerary!
Address:
Alemdar Mh., Divan Yolu Cd. No:12, 34122 Fatih/Istanbul, Turkey
Opening hours:
10.30AM – 11PM
Price range:
$$
2. Hocapaşa Pidecisi (Halal)
Credit: olala_dushka on Instagram
Serving the humble yet delectable pide since 1964, this shop is not to be missed. The pide, or flatbread, is prepared right in front of your eyes, topped with your favourite fillings and meat, and then sent to the wood-burning oven. The result? Piping hot flatbread with succulent meat and oozing cheese. It cannot get more local than this!
Credit: metingunvar on Instagram
Complete your meal with a cup of good ol' Turkish tea as you soak in the sights of the beautiful capital. With that, you are now ready to visit the numerous museums dotted around this area!
Address:
Hocapasa Sok. No:19 Sirkeci, Fatih, Istanbul, Turkey
Opening hours:
11AM – 9PM
Price range:
$
3. Neolokal
Credit: Neolokal on Facebook
Previously a bank, the building now houses a modern art gallery and an amazing restaurant known as Neolokal. With fantastic views overlooking the Golden Horn and Galata, this restaurant showcases both local and seasonal ingredients in its dishes that aims to add exciting twists to the conventional Anatolian fare.
Credit: neelokal on Instagram
Opened in late 2014 by Chef Maksut Askar, the supplies are obtained from a farm located outside the city of Gumusdere with only regionally grown produce!
#HHWT Tip:
Best to reserve your table in front of the windows where you can enjoy the views of Istanbul's Old City skyline!
Address:
Arap Cami Bankalar Cd. No:11, 34420 Beyoğlu/İstanbul, Turkey
Opening hours:
7PM – 2AM
Price range:
$$$-$$$$
Disclaimer:
Do note that this eatery serves alcohol. We'd advise readers to dine at their own discretion.
4. Tarihi Eminönü Balık Ekmek
Credit: Tarihi Eminonu Balik Ekmek on Facebook
This is
the
 place to go for the best, most authentic grilled fish sandwiches, also fondly know as Balik Ekmek! Nothing fancy but incredibly tasty, these sandwiches are must-try in any tourist-oriented feature of this city.
Credit: regiern_new on Instagram
It's definitely a cultural experience that you can't miss in the city of Istanbul! Afterwards, enjoy a leisurely stroll along the Bosphorus shorefront heading towards Taksim Square, where you can watch local fishermen collect their daily catch.
Address:
Galata Köprüsü No:28 Eminönü 34421 Istanbul Turkey
Opening hours:
9AM – 11PM
Price range:
$
5. Cakmak Kahvalti Salonu
Credit: gurmme on Instagram
Nestled in the Besiktas, this cosy eatery serves one of the best and most complete Turkish breakfast! Along with the spread of cheese, bread and olives, there are eggs and succulent beef – all the things that you need for a great meal to start your day.
Credit: kezz26 on Instagram
It's not far from Taksim Square which is filled with good Turkish cuisine! After your breakfast, walk towards the major tourist district to soak in all the sights and sounds of the amazing city ?
Address:
Sinanpaşa Mh., Çelebioğlu Sk. No:8, 34353 Beşiktaş/İstanbul, Turkey
Opening hours:
7AM – 7PM
Price range:
$$
6. Bahar Restaurant
Credit: spoon_in_my_pocket on Instagram
One of the best eateries to dine near the Grand Bazaar, Bahar Restaurant will not leave you disappointed! Tucked in a courtyard, this place offers a variety of entrees and simple sides, to even a full lavish Turkish spread.
Credit: Pedro Szekely on Flickr
Visit this restaurant for fresh and unpretentious food, which surprisingly comes without such a heavy price tag. And don't forget to complete your meal with dessert – try their heavenly rice pudding!
Address:
Beyazıt Mah., Nuri Osmaniye Cad. Yağcı Han D:4, 34126 Fatih/İstanbul, Turkey
Opening hours:
12 – 4PM daily Sunday closed
Price range:
$$ - $$$
7. Kantin
Credit: Kantin Istanbul on Facebook
Fondly known by locals, this amazing eatery is located near Dolmabahce Camii and the beautiful Dolmabahce Palace. The founder and chef of Kantin offers a different menu every single day, with the freshest ingredients used that reflects each season, availability and mood. A milestone in Istanbul's culinary scene, you are essentially paying for local and mostly organic foods!
Though prices are slightly high for the portion size, the vibrant atmosphere, top notch staff and fresh food prepared with all the finest ingredients make it totally worth the bill. Be sure to sample Kantin's famous sourdough bread and schnitzel!
Address:
Teşvikiye, Maçka Cd. Milli Reasürans Pasajı 35A D:16 ve 60, 34367 Şişli/Istanbul, Turkey
Opening hours:
Tues to Sat 11AM – 10.30PM Mon 11AM – 5PM Sunday Closed
Price range:
$ - $$
8. Kucukogly Barbeque Restaurant (Halal)
Credit: Kucukoglu Barbecue Restaurant on Facebook
A gem in Istanbul, this restaurant will offer you the top service, with high quality ingredients in their dishes, and an amazing ambience. It's situated nearby the majestic Sultanahmet, Hagia Sofia and the Topkapi Palace Museum, which is such a convenient restaurant to drop by after your day of sight-seeing. Get their house speciality Owen Bread, hummus, shish kebabs and their baklavas!
Credit: Kucukoglu Barbecue Restaurant on Facebook
Here, you will get to experience not only the delicious Turkish fare, but also the true Turkish hospitality. This five-star local restaurant has so many raving reviews that you simply can't miss this one out!
Address:
Alemdar Mahhallesi Zeynep Sultan Camii Sokak No 3, Sultanahmet Istanbul, 34110 Fatih/İstanbul, Turkey
Opening hours:
11.30AM – 12AM
Price range:
$$$
Disclaimer:
Do note that this eatery serves alcohol. We'd advise readers to dine at their own discretion.
9. Mandabatmaz
Credit: queenofkitchen on Instagram
You haven't really been to Turkey if you've never tried Turkish coffee. And what better place to try this quintessential Turkish drink than at this quaint café off Istiklal street!
Offering one of the best Turkish coffee, this is the place to be after a busy day of shopping at Istiklal street.
Address:
Asmalı Mescit Mahallesi, Olivia Geçidi No:1/A, 34430 Beyoğlu/Istanbul, Turkey
Opening hours:
9AM – 11PM
Price range:
$
10. Çiya Sofrası (Halal)
Credit: istanbulfood on Instagram
Çiya Sofrası serves the "forgotten dishes" of Anatolia that are becoming less and less popular in the food scene. This home-style restaurant has 3 floors and even a rooftop terrace for its guests to soak in the view of Istanbul. Their interesting menu features unusual regional dishes that you may not find elsewhere and changes according to the seasons.
Credit: olga.irez on Instagram
Thanks to raving write-ups on this eatery, it has been listed in many top-eateries-to-visit and even in Lonely Planet and Guardian! To get here, you will need to take the ferry to the Asian part of Istanbul, and while you are here, there are so many sights to see and places to visit.
Address:
Caferağa, Güneşli Bahçe Sk. No:43, 34710 Kadıköy/İstanbul, Turkey
Opening hours:
11AM – 10PM
Price range:
$$ - $$$
11. Damla Dondurma
Credit: istanbulfood on Instagram
Who can say no to delicious ice cream! The queues at this old-school ice cream parlour is a testament of the scrumptiousness of their desserts. Served by the Tufan brothers ever since the 1980s, be prepared to wait in line to get your strawberry, caramel, chocolate, tutti fruiti or sour cherry.
Credit: eatingdiaries on Instagram
Over the years, this well-loved parlour has acquired the status of local favourite, and we think you should try their ice creams too if you visit Istanbul!
Address:
Feriköy Mh., Kurtuluş cad. No:90, 34377 Şişli/Istanbul, Turkey
Opening hours:
8AM – 10PM
Price range:
$ Given its geographical location at the convergence of the European and Asian countries, coupled with access to the freshest ingredients of Anatolia farmlands, it's not a surprise that the capital city of Turkey offers some of the globe's richest cuisines! If we've missed out on any eateries, let us know in the comments below ?