As far as holidays go, nothing beats the raw thrill of being on the road with your buddies soaking in the sights and sounds of a new adventure. The wind in your hair, your favourite tracks on stereo, and the endless, open road… you might just catch yourself thinking, "Can it really get better than this?" ?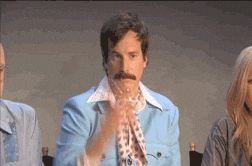 Credit: giphy
We've prepared a list that will help you plan your upcoming trip - all set with little snippets of Muslim-friendly sites and eats for your convenience! What are you waiting for? Let the road trip begin ?? Planning for a trip soon? Find more halal food, attractions, and prayers spaces all on our website
here
!
1. Tokyo to Mount Fuji 5th Station (2h 30mins)
Just 2.5 hours away from Tokyo is the majestic Mount Fuji! Known as Fujisan, Mt Fuji, Japan's highest mountain is actually an active volcano. What makes Mount Fuji so spectacular is its almost symmetrical shape which makes for a stunning sight especially from a distance! In and around Mount Fuji, there's lots you can check out from skiing at Snow Town Yeti, onsens, art museums and even an amusement park!
Credit: @cunodebruin on Instagram
Don't miss out on taking great shots on your drive there if there's a clear view of the mountain! A clearer view of Mount Fuji is more likely in the colder seasons.
Credit: noppamas17 on Instagram
Before starting your journey, fill your tummies and check out our
list of halal eateries in Tokyo
!
Credit: ayuaryuli on Instagram
You can also do your prayers the beautiful Ottoman-style Tokyo Camii mosque and its exquisite interior before hitting the road! Doesn't it look beautiful? ?
 2. Christchurch to Lake Tekapo, New Zealand (3h)
Take a breather from the dust, noise, and crowd of Christchurch city by taking a short trip to Lake Tekapo just a 3 hour drive southwest from the city! Getting off the city, you will be greeted by beautiful sights of the open road surrounded by never-ending stretches of greenery. Just the drive itself will drive your stress away ?
Credit: Elite Images
The best part is reaching the jaw-dropping beauty of Lake Tekapo though! The deep milky-turqoise of the lake against the backdrop of the Southern Alps is a view that will take your breath away. You can take a leisurely stroll near the lake shore or simply sit and take in the view for hours ?
Credit: kisbenji on Instagram
Lake Tekapo is also the perfect place for stargazing at night! Far from the light pollution of the city, the Lake Tekapo sky lights up at night making it the perfect place for stargazing. Between April and September, you might also catch the Aurora Australis, the southern equivalent of the Northern lights. To increase your chances of seeing the natural light-show, head to the south-facing Mount John Observatory in the mountains. [caption id="attachment_26390" align="alignnone" width="900"]
The Southern Lights[/caption]
Credit: beach_thurlow on Instagram
Fuel up with some good food in New Zealand before hitting the road at these places
here!
3. London to Brighton (2h)
Take a trip from London to Brighton, also known as "London by the Sea!". Get on A23 and head south into the South Downs countryside straight into Brighton. At the South Downs area, take a pit stop at the Seven Sisters Cliffs too and enjoy the views of the sea from up above ? [caption id="attachment_26402" align="alignnone" width="900"]
South Downs[/caption]
Credit: gareth.fisher on Instagram
Brighton is known for its shopping at North Laine and the Royal Pavilion, a former royal residence of the monarchy. Alternatively, check out the beaches and bays of Brighton and wind down by the cool sea breeze. They are the perfect place for a chill-out picnic with your friends!
Credit: matteotrentini on Instagram
While you're there, get yourself and your loved ones the famous Marrocco's ice-cream too.
Credit: tom_cres on Instagram
 4. Melbourne to 12 Apostles (2h 50mins)
Bask in the spectacular sight of rock stacks emerging from the open sea when you head to the famous 12 Apostles in Victoria, a scenic 3-hour drive on the Great Ocean Road from Melbourne! The 12 Apostles is definitely a site not to be missed, treating you to huge cliffs, cascading waves and beautiful rock stacks.
Credit: Daniel Sallai on Flickr
#HHWT Tip:
Make sure you wear layers as it gets pretty chilly at the 12 Apostles with the sea breeze.
Credit: greatoceanroad on Instagram
If you're heading to Melbourne and don't know what to do there, check out our
6D5N Muslim-friendly itinerary
and you're all set for a perfect trip!
 5. Sydney to Port Stephens Bay (2h 30mins)
From Sydney, head towards the gorgeous Port Stephens with its beautiful beaches and sand dunes! There's plenty to explore at Port Stephens from swimming with dolphins in the open sea, camel-riding into the sunset, or dune-surfing at the longest moving dunes in the Southern hemisphere of Australia. Before heading out, fuel up at the many Muslim-friendly eateries
here
 ?
Credit: liu__ranger on Instagram
For the thrill-seekers, don't miss out on quad biking on the dunes where the height reaches over 40-metres with slopes of up to 60 degrees! The dunes are also known as the Worimi Conservation Lands after the Aboriginals. You can learn a thing or two on the Worimi way of life there too ?
Credit: portstephens on Instagram
Freshly caught seafood cafes are aplenty at the nearby Nelson Bay! Be sure to check them out ?
Website
6. Singapore to Terengganu (8h)
When you're headed across the causeway, why not head towards Terengganu which is known for its diving packages, especially in the Perhentian islands. Located within a protected marine park, the reefs and waters in the Terengganu shores are just lush and pristine, making it the perfect tropical paradise ? To get to the islands, drive towards Kuala Terengganu, and head towards Jerteh to reach Kuala Besut where the ferries depart.
Credit: perhentiankravers on Instagram
When in the area of Kuala Terengganu, why not do your prayers in the famous Crystal Mosque? ?
Credit: nuratikah.aini on on Instagram
This unique mosque is built purely from glass, steel, and crystal. Its structure is certainly a sight to behold! P.S.
Here are 10 Malaysian road trips you can explore with your loved ones
?
7. Dubai to Muscat, Oman (6h 45mins)
The scenic drive along the Dubai coastline to the rustic city of Muscat in Oman is another trip worth taking! The drive to Oman through the Batinah expressway will pass through mountainous landscapes and the Gulf of Oman Sea. A treat for the eyes indeed. Through the expressway you'll also pass the coastal town of Shinas where you'll see Arabic-style architecture and an active port with dhows used for catching fish!
Credit: phecda84 on Instagram
When in Muscat, check out the beautiful Grand Mosque which was a gift to the nation from Sultan Qaboos. The Persian carpet of the main prayer hall boasts the second-largest hand-loomed Iranian carpet in the world and it required the labour of 600 women for 4 years ?
Credit: ilivetravel on Instagram
The architecture and the interior design of the mosque will simply take your breath away!
8. Dubai to Abu Dhabi (1h 15mins)
Just an hour's drive away on Sheikh Zayed Road will bring you from Dubai to the neighbouring emirate, Abu Dhabi! The open expressway makes driving between the two states fuss-free and an absolute breeze.
Credit: visitabudhabi on Instagram
Abu Dhabi is also home to the magnificent Sheikh Zayed Mosque. To call the architecture of the mosque a work of art is indeed an understatement. The grand mosque is one of the world's largest with 82 domes, over a thousand columns, and 24-carat gold-gilded chandeliers.
Credit: qq190410 on Instagram
The reflecting pools surrounding the mosque also adds to its charm. You just have to experience the pure beauty of this mosque yourself!
9. Taipei to Taichung (2h)
Another Muslim-friendly road trip gem is the roads of Taiwan! From the bright-lights and cityscape of Taipei, take a 2-hour drive to the municipality of Taichung. The moment you leave Taipei city, get ready for an immediate change of scenery where you'll see much nature and farmlands!
Credit: rjabalosIII on Flickr
There's plenty to do in Taichung too – check out the biggest night market in Taiwan (Feng Chia Night Market), try the original bubble tea from Chun Shui Tang, pick out coffee beans fresh from the plantations, among others! [caption id="attachment_26436" align="alignnone" width="900"]
Feng Chia Night Market[/caption]
Credit: alex_modi on Instagram
Halal eats are also relatively easy to find around Taiwan! Check out our list of halal eateries in Taipei 
here
 ?
10. Delhi to Jaipur (5h)
Flying in to New Delhi, don't miss the opportunity to drive to the 'pink city' of Jaipur and discover all of its royal charm! From Delhi, get on National Highway 8 via Gurgaon for an approximately 6-h drive before you reach Jaipur. Before heading off, check out one of the largest mosques in India, the Jama Masjid in Delhi built by the Mughal emperor Shah Jahan!
Credit: delhiwale on Instagram
Jaipur is famous for its royal historical sites, palaces, and forts that will entrance you at every turn. Just like the one in Delhi, the Jama Masjid in Jaipur is equally beautiful so don't miss out on praying there too! [caption id="attachment_26439" align="alignnone" width="900"]
Hawa Mahal in Jaipur[/caption]
Credit: beautifuljaipur on Instagram
11. Hyderabad to Hampi (8h)
On the south side of India, try discovering the two cities of Hyderabad and Hampi ? In Hyderabad, you'll easily spot Arabic, Turkish and Mughlai influences in both its food and architecture due to its historical Muslim royal heritage. Before setting off on your roadtrip, feast on Hyderabadi Briyani to fuel yourselves for the drive. One of the best ones can be found at Café Bahar, which is Muslim-owned!
Credit: monkeypreneur on Instagram
The UNESCO world heritage site of Hampi is about an 8-h drive away from Hyderabad via Raichur road. From the Muslim architectural styles in Hyderabad, get prepared for a change of scenery in Hampi of temples perched amidst giant boulders. Hampi is historically significant as the capital of the Vijayanagar.
Credit: _mr.curious_ on Instagram
Empire and boasts temples intricately adorned with carvings from the Hindu texts. Taking a trip between these two sites steeped with its histories will surely be a meaningful experience! So there you have it! Are you ready to explore the world on the road with these destinations on the list? Pack your duffels and fill up your tanks, the road is waiting ??