When it comes to going for a holiday trip, everyone thinks it's all fun and exciting. Imagine all the adventure that awaits you! However, even before all the fun parts come in, one has to go through meticulous planning to ensure that the trip goes smoothly. Especially when it involves money?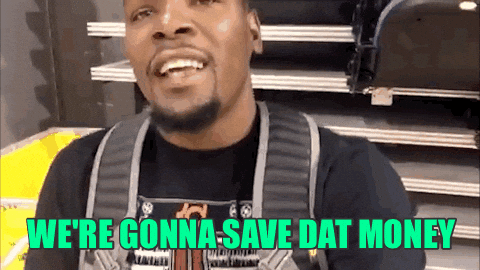 Credit: giphy
To help you out, we've compiled a list of 11 money tips every traveller needs, to get you that adventure you won't regret and of course, to save that money?
1. How to get the best exchange rates
The first thing that pops to mind when it comes to traveling would obviously be the local currency. So be sure to exchange currency before you fly off. In fact, a few days or a week before would be best. Trust us, you really wouldn't want to exchange your money at the airport, they have the worst rates ever!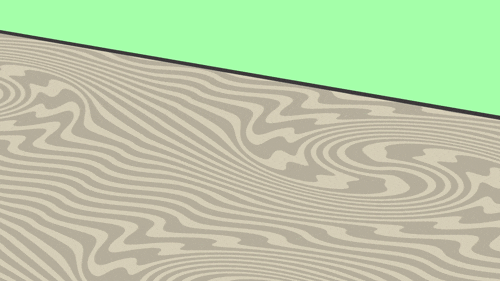 Credit: giphy
Your best bet is to go to local money exchangers as they would have the most competitive rates. Take some time to survey multiple exchangers before deciding on the best rate for you.
Credit: Images Money on Flickr
#HHWT Tip:
Check the daily rates online before you go to the exchanger so you can get the best rate with the least loss.
2. Leave your bankcards and bring back-up cash
The next question is, should you bring your bankcards? Nope, leave them! For one, it'll curb the feeling of wanting to spend more money than you should. Another reason is that the banks will usually charge you additional fees for overseas purchases, on top of the high exchange rate they already impose.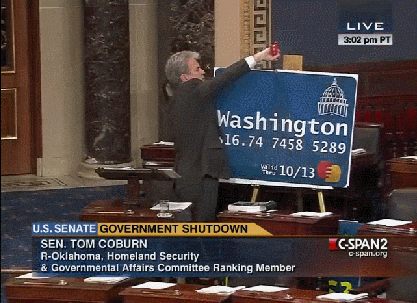 Credit: giphy
Instead, bring some back-up cash in a separate wallet for emergency situations; like losing your wallet, or to squeeze in that extra bit of shopping. You'll be thankful when you find some extra cash stashed somewhere in your luggage.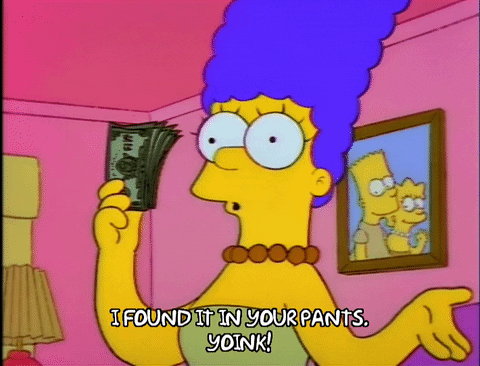 Credit: giphy
3. Sign up for frequent flyer programs
If you're an avid traveller, you're probably on one of the numerous frequent flyer programs offered by airlines around the world. There's a lot of upsides to joining these programmes, and most, if not all, airlines offer free membership. You get to earn air miles every time you use their services, and once you've accumulated enough, you can even redeem the points for your next holiday destination✈️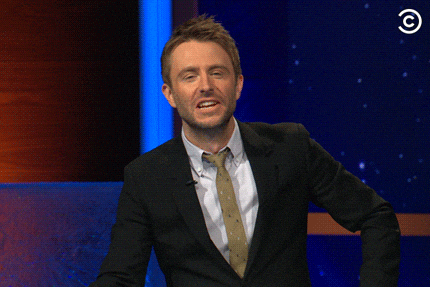 Credit: giphy
Some of the airlines that offer the world's best frequent flyer programs include Singapore Airlines, Virgin Atlantic Airways and Emirates. This comes as no surprise, given that all three of them are the world's top airlines! If you're planning to make two or three trips per year, you should definitely sign up for one!
Credit: voxeros on Flickr
4. Don't risk excess baggage fees
When we talk about airlines, what comes to mind are usually their rules on baggage. Different airlines would impose different restrictions, but most of them would have similar rules on how much weight you can carry with you. Some airlines place high emphasis on the carry-on dimensions, so be sure to read through your chosen airline's rules carefully.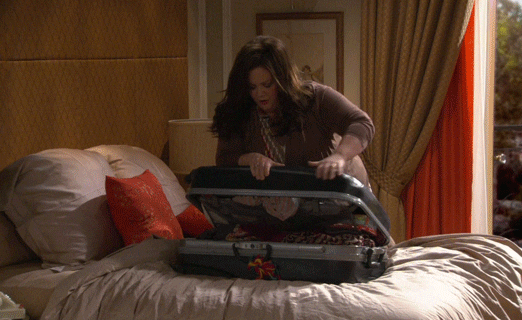 Credit: giphy
You really want to avoid having excess baggage when you're right at the check-in counter as the charge for every extra kg/pound can be very costly.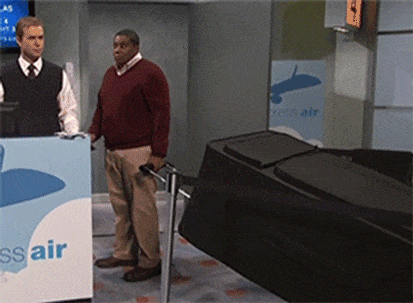 Credit: giphy
#HHWT Tip:
There are a lot of videos featuring luggage tips, so do refer to them when packing your bags. As a general rule, most airlines allow up to 7kg of carry on baggage, inclusive of a personal handbag and one other baggage.
5. Travel off-season
Most families with young children can only travel during school holidays, which makes for a merry trip with lots of people around. But if you can choose when to go for a holiday, opt for traveling off-season.
Credit: giphy
You will discover that not only do you avoid the crazy tourist crowd, but you also get the advantage of taking photos with no people around! Off-season also means cheaper flight tickets and accommodations, which is surely a huge money tip for travellers.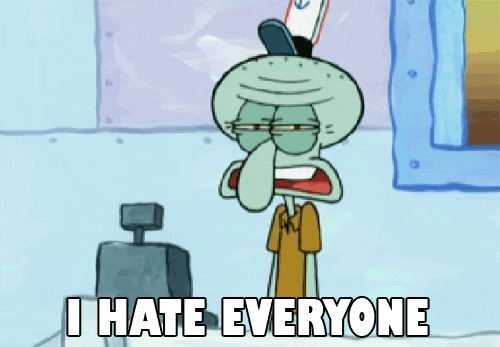 Credit: giphy
6. International roaming VS local data
Connectivity is arguably a necessity that we can't live without today. Especially so, when we're far away from our loved ones and we want to share our awesome experiences with them, given the chance. Activating your phone's roaming function might sound easy, but it can be really costly. Service providers usually charge steep daily rates for international roaming and to avoid creating a hole in your pocket, it's an option you probably should not consider.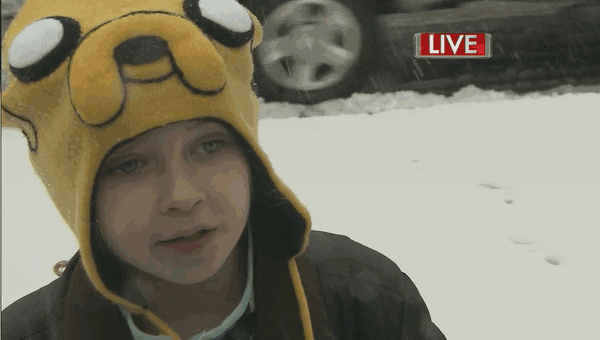 Credit: giphy
An alternative is to get a local SIM card. It's clearly the cheaper option in terms of Internet data access and local text/call packages, but the downside is the higher rate for calling international numbers. Moreover, some countries would only let you purchase a SIM card if you have proof of residency.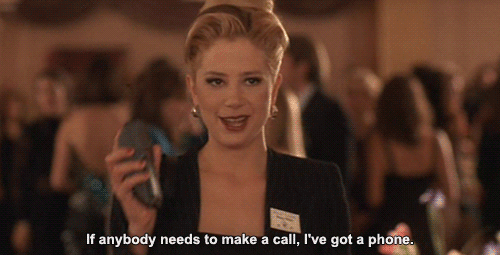 Credit: giphy
A newer option on the market is an international SIM card. It's more convenient than local SIM cards, and offers cheaper roaming packages. It definitely saves you the hassle from buying several SIM cards every time you travel to another country.
#HHWT Tip:
To make it easier for you to decide, consider this: If you're hopping countries during your trip, opt for an international SIM card, and if you're staying for awhile in one country, go for the local SIM card.
7. Grab some freebies at the tourist information booth
Yay! You've finally reached your destination and you can't wait to head off to the first stop in your journey - but wait. Before that, pay a visit to the tourist information booth where they have a treasure trove full of information - maps, magazines, and directories with free or discounted passes to shops, restaurants and more!
Credit: Baker County Tourism on Flickr
Even if you've already got your own itinerary all planned out, it's good to visit the local information center, just in case you missed out on anything while researching. The employees are very helpful in directing you to the best ground tour packages available and if you're lucky, they'll give some tips or two on how to make the most out of your trip while saving money.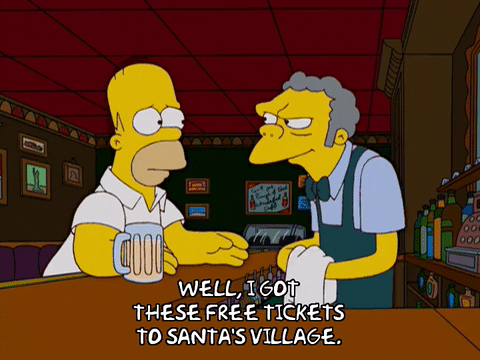 Credit: giphy
8. Get the all-inclusive tourist pass
A lot of cities offer an inclusive tourist pass for public transportation and selected attractions to encourage visitors to use public transportation and visit more tourist sites around their cities. Most of the time, these passes will have a time or usage limit and will even cover entrance fees to public buildings such as museums, town halls and art centres.
Credit: @alicia_youn on Instagram
In countries such as Europe, you can use tourist passes for all forms of  public transportation and even to travel across countries. You can usually pre-purchase passes online, at the airport or the tourist information booth.
Credit: @stephentjoang on Instagram
9. Use public transportation or walk whenever possible!
Nowadays, most tourist attractions are accessible by public transportation. Some are even within walking distance of each other. So why not skip the rental car this time and save that extra bit of money for some other indulgence instead?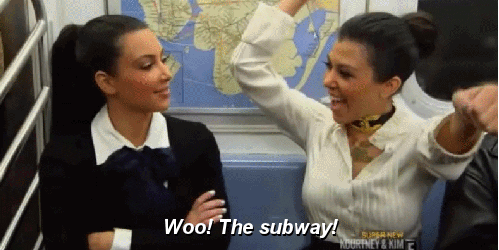 Credit: giphy
What's great is that some cities even offer free city bus tours, so you should take advantage of it instead walking the entire time.
Credit: Ray Forster on Flickr
10. Travel with friends or join a ground tour
You've obviously heard of economies of scale, right? This theory is also applicable when it comes to traveling.  When you travel in a group of 3 or more, you'll get to save a lot in terms of transportation (if you're renting) and accommodation.
Credit: giphy
Even buying food is a lot cheaper when you pool your resources to buy them. Moreover, some places gives discounts on their entrance fees if you arrive in a group.
11. Opt for cheaper accommodation
5-star-hotels are a thing of a past for avid travellers, especially backpackers. With homestay services like Airbnb and couchsurfing, you can travel the world and still feel like you're at home during the night. Even backpackers hostels offer a lot more amenities and useful services than they used to.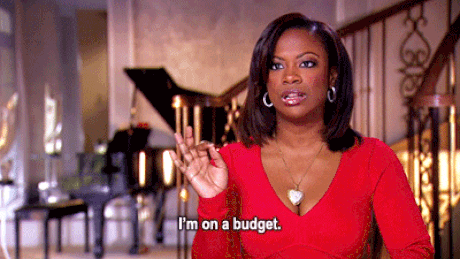 Credit: giphy
If you're planning for a road trip and visiting a lot of places along the way, renting a campervan/caravan would definitely be the cheaper option. It's time to ditch the hotels and get a taste of adventure camping under the stars and roasting marshmallows while exchanging ghost stories with your friends? Who says going on a road trip across the country will cost a lot??
Credit: tsai shaohuai on Flickr
Of course, there are a lot more ways to save money besides the 11 tips that we have listed down. But we do hope that we've given you a few ideas on how to save money. At the end of the day though, as long as you enjoy your trip to the fullest, that's all that matters! And hey, if you could save money along the way, that's definitely the cherry on top of the cake? Enjoy your vacation, people!