If a plateful of rice drenched in a mixture of tantalising and flavourful curries, served together with mouthwatering meat and vegetable dishes is your idea of good food, then nasi kandar is perfect for you! Hailing from Penang, this dish is a Malaysian favourite for its hearty and addictive flavours that you just can't seem to get anywhere else apart from here in Malaysia!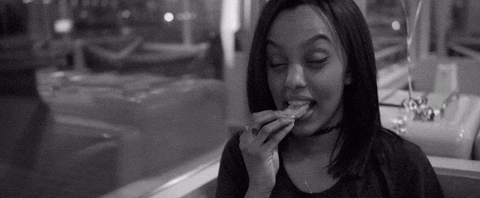 Credit: giphy
So, get your taste buds ready for an unforgettable dining experience for we've prepared a list of only the best nasi kandar eateries in Malaysia. Let the food hunt begin!
KL/Selangor
1. Restoran Kudu Bin Abdul
Located along the bustling roads of Jalan TAR, this corner-lot restaurant has been attracting long lines of customers since its opening back in 1969.

Credit: @shazleerazak on Instagram
Claimed by many nasi kandar fans as serving arguably the best nasi kandar in town, it comes as no surprise that one of the restaurant's best-known patrons is the late legendary P. Ramlee. They even celebrate this by having one of their walls dedicated solely to P. Ramlee's paraphernalia.

Credit: @missmiraidora on Instagram
Amongst its must-try dishes for your nasi kandar are their chicken with sambal and onion (ayam sambal bawang), soy sauce beef (daging kicap), chicken with honey sauce (ayam madu), fish roe curry, and special omelet. Wash it down with their much-praised sirap bandung soda or sirap bandung selasih!
Address: 335, Jalan Tuanku Abdul Rahman, Chow Kit, 50100 Kuala Lumpur
Opening Hours: Monday to Friday 7:30am – 8pm, Saturday and Sunday 7:30am – 7:30pm
Contact: +60 12-213 7082

[ P.S. Craving for sweet treats? Check out these 12 halal bakeries in KL! ] 
2. Nasi Kandar Zainul
This establishment has been passed down from generation to generation and still maintains the flavours of their good ol' nasi kandar from the early days.

Credit: @nazalinachedin on Instagram
Located inside the PJ Old Town food court, this eatery began operating in Penang back in the early 90's but later moved to PJ in the 1960s. Since then, their nasi kandar has received lots of love from the locals up to this day.

Credit: @adeqdiana on Instagram
What sets this nasi kandar stall apart from the others is their wide assortment of dishes to go with the freshly cooked white rice. Their crispy fried chicken is much praised and so is their fish head curry due to its heavy use of fragrant spices. Add vegetable side dishes such as bean sprouts or cabbage to complete your meal. Don't forget to ask for bumbu for an added crunch to your every bite!
Address: Medan Selera Kompleks C, Lorong Sultan, Seksyen 52, 46200 Petaling Jaya, Selangor
Opening Hours: Daily 9am – 4pm
Contact: +60 37956 2724, +60 16 245 9487

3. Original Kayu Nasi Kandar
For fans of nasi kandar, Original Kayu Nasi Kandar needs no further introduction. A well-established name amongst Malaysians, this mamak restaurant has gone a long way from its humble little corner stall in Penang to having multiple branches in Penang, Selangor, and Kuala Lumpur!

Credit: @aukenn on Instagram
Being such a huge franchise, their selection of dishes for nasi kandar is ridiculously huge as well. Choose between white rice or the fragrant biryani rice then pick your sides, from the usual fried chicken to fried prawn, squid egg curry, mutton curry, or crab curry. And worry not for all their curries are delightfully rich in flavour!

Credit: @mosyah_ on Instagram
While you're at it, try their famous kayu special roti tisu (tissue prata) which is 4ft long! Also known as helicopter bread, this slightly thinner and sweeter version of the traditional roti canai is the perfect dish to end your nasi kandar dining experience.

Credit: @en_acai on Instagram
Outlets: Click here for a full list of their branches.
[ P.S. Meat lovers, you need to try these 10 best halal steaks in KL (at alcohol-free restaurants!) ] 
Penang
4. Restoran Hameediyah
Operating for over 100 years, this eatery has withstood the test of time and for good reasons. Just for being the oldest nasi kandar restaurant in Penang is enough to warrant a visit! With its divinely delicious nasi kandar freshly prepared daily, you have even more than enough reasons not to miss this place 🤗

Credit: @farhanahazwani91 on Instagram
Take your pick between steaming white rice or aromatic biryani and accompany it with side dishes of your choice. Some of their signature dishes include rose chicken, duck curry, chicken kapitan, kurma mutton, and beef rendang – all guaranteed to be finger-lickin' good 😋

Credit: @zaidaibrahim on Instagram
They are also known for their murtabak – a Malaysian version of a savoury pancake stuffed with beef chunks, potatoes, and eggs. What makes theirs special though is the roti canai filling in the centre of the murtabak which adds a bit more chewiness to the texture. It is served with pickled onions, the old-fashioned way 😉
#HHWT Tip: They've also opened a new branch at Kota Damansara so do drop by if you're in the area.
Address: Lebuh Campbell, George Town, 10200 George Town, Pulau Pinang
Opening Hours: Saturday to Thursday 10am – 10:30pm, closed on Fridays
Contact: +60 4-261 1095

5. Shariff Nasi Kandar
Nasi kandar can be a bit pricey at times but at Shariff Nasi Kandar, you're sure to get a full plate of delicious goodness without burning a hole in your pocket!

Credit: @vicky_423 on Instagram
Once a humble stall along Jalan Gelugor, their new establishment at Jalan Permai's food-court complex is always crowded with dozens of people queuing up just for a taste of this Penang delicacy. Regulars queue as early as an hour before they open in fear of leaving empty-handed. Talk about dedication!

Credit: @seowtc on Instagram
Aside from the usual white rice, they also offer tomato rice to go with their various nasi kandar side dishes. Popular picks include their lip-smacking rose chicken, chicken curry, fish curry, and onion omelette.
Address: 159, Jalan Permai, Taman Brown, 11700 Gelugor, Pulau Pinang, Malaysia
Opening Hours: Sunday to Friday 5:30pm – 9:30pm, closed on Saturdays
Contact: +60 17-458 6786

[ P.S. Savour the best of Penang cuisine at these 13 halal eateries! ] 
6. Deens Maju Nasi Kandar
You know you're in for a treat when you see people willingly queuing up for something even under the blazing sun. And for Deen Maju Nasi Kandar, this is just a part of everyday business.

Credit: @syida_abdrashid on Instagram
Choices of rice include white rice, tomato rice, and dalca rice. As for the side dishes, many have praised their fried chicken for being super tender on the inside yet crispy on the outside. Their squid curry and fish roe curry are also a must-try! Accompany that with a couple of okra, salted eggs, and coconut sambal (sambal kelapa) to complete your nasi kandar dining experience here in Deen Maju.

Credit: @georgetowntoday on Instagram
#HWWT Tip: If you're going on the weekend, make sure to come before 9pm. If not, there's a good chance they've sold out.
Address: 170, Jalan Gurdwara, 10300 George Town, Pulau Pinang
Opening Hours: Daily 2:30pm – 11pm
Contact: +60 12-425 2421

7. Nasi Kandar Kg Melayu
Do not be fooled by its humble appearance for this little gem has been hailed by Penangites to be one of the best nasi kandar eateries in Penang!

Credit: @faidztalaat on Instagram
Located on the ground floor of the Kampung Melayu flats, this restaurant has been in operation for more than 40 years. Originally a small stall back in the 1970's, it's now occupied two shop lots and is only open in the morning as a breakfast joint.

Credit: @afiatsuardi on Instagram
Owned by a Sri Lankan descendant, their gravies are packed full of flavour due to their special recipes which were handed down by the owner's father. They also grind their own curry pastes from scratch to ensure the best quality of their food. Just pick whatever curry and side dishes to your liking as they are sure to be good!
#HHWT Tip: They also have another branch at Farlim Air Itam which only opens from 4.30pm to 10.30pm. Do come early to either branches as they always sell out fast!
Address: Block A29, Jalan Kampung Melayu, Kampung Melayu, 11500 Ayer Itam, Pulau Pinang
Opening Hours: Daily 6:15am – 1pm
Contact: +60 12-468 3081, +6019-5755877, +6012-5839771

[ P.S. Planning a short getaway? Unwind at these 12 trendy and unique hotels in Penang! ] 
Perak
8. Restoran Nasi Vanggey
Perak also has its own version of nasi kandar known as nasi ganja.  One of the famous eateries in the state for a plate of this scrumptious goodness is at Restoran Nasi Vanggey!

Credit: @nalzamaayla on Instagram
What makes theirs different from other nasi kandars out there, is their spicy fried chicken and gravies which are slightly spicier than the usual ones. Their nasi kandar (or nasi vanggey to be exact), is also served with a dollop of coconut chutney, which adds a bit of sourness to the dish. For fans of nasi kandar, this is one nasi kandar you wouldn't want to miss!

Credit: @trisyahazriyana on Instagram
The outlets listed below are the ones in Perak. They also have branches in other parts of Malaysia like Sri Rampai, Sri Gombak, and Johor Bahru.
Outlets:
1. 18F, Jalan Labroy, Taman Idris, 30100 Ipoh, Perak
Opening Hours: Daily 24 hours
Contact: +60 5-254 6786
2. 5A, Lebuh 1, Green Town Business Centre, Green Town, Ipoh 30450, Perak
Opening Hours: Daily 7am – 11pm
Contact: +60 5-506 0386
9. Nasi Kandar Pekan Lama
A well-hidden secret even among locals, this modest eatery has been passed down through three generations and their nasi kandar is still highly sought after by both locals and tourists.

Credit: @sahrashawkat on Instagram
Situated at the ground floor of a rundown flat in Ipoh Old Town, the shop's atmosphere evokes a sort nostalgic charm reminiscent of the olden days. Along with the talented Mamak owner who can speak Bahasa, Mandarin, Cantonese, English, and Tamil, it's no wonder that the place is frequented by members of different communities.

Credit: @mellosaurus on Instagram
If you're a fan of spicy food, then you won't be disappointed eating here because word has it, their curries are super spicy! They offer a variety of side dishes such as fried chicken, fried fish, chicken curry and beef curry though their signature dishes are their flavourful squid curry or giant prawn curry.
Address: Rumah Pangsa Jln Bijih Timah Mbi, 125, 31650 Ipoh, Perak
Opening Hours: Daily 10am – 4pm
Contact: +60 5-242 1644 | Facebook

Perlis
10. Nasi Ganja Repoh
Perlis also has their own nasi kandar, and similar to the ones in Perak, they are often referred to as nasi ganja. However, in Perlis, the dish is served with yellow rice that's been cooked with herbs. If you're looking to have an authentic taste of nasi ganja, Nasi Ganja Repoh is where you should go!

Credit: @mior413 on Instagram
This hawker stall has been gaining much popularity from locals and tourists alike for their simply delicious nasi ganja, sold at affordable prices.

Credit: @yuya_lovella on Instagram
They offer two types of chicken to go with your nasi ganja – fried chicken or spicy grilled chicken (ayam percik). While they only have one type of gravy, unlike the usual wide array of curries, this specific gravy complements the fragrant herbal rice perfectly.
Address: 703A, Pesiaran Jubli Emas, Kampung Tanjong Gorah, 01000 Kangar, Perlis
Opening Hours: Monday to Friday 9am – 3:30pm, closed on Saturdays and Sundays
Contact: +60 12-765 2131

11. Sheikh Caterers Nasi Kandar
Another famous local spot, Sheikh Caterers Nasi Kandar is a must-go eatery for a hearty meal of nasi ganja here in Perlis.

Credit: @jufardi80 on Instagram
Regarded by many to be one of the best nasi kandar places in Perlis, this stall is always packed with people lining up to get a taste of their exceptional nasi ganja. It doesn't really help that they are only opened in the morning so do come early to avoid disappointment!

Credit: @ajmaladnan on Instagram
What makes theirs special you ask? It's the expertise behind the person manning the stall in deciding which gravy goes well with each other to produce a mixture of gravies that is just heavenly! Their curries are slightly on the sweeter side so for those who can't handle the heat, this nasi kandar will be perfect for you. Don't forget to add fried chicken or a salted egg to your plate!
Address: Medan Selera Pasar Besar Kangar (Jalan Sena) 01000 Kangar, Perlis
Opening Hours: Wednesday to Monday 6am – 1pm, closed on Tuesdays

And there you have it, 11 best places around Malaysia to satisfy all your nasi kandar cravings. If there's any that you feel we've missed out on, do share it with us by commenting down below. Happy eating!
Tags: halal food guide, kl, kuala lumpur, malaysia, penang,