We understand that visiting the same old tourist spots may be tiring (and boring). We also understand those who prefer non-mainstream places not for just the peace and quiet, but also for the unique, untainted charms.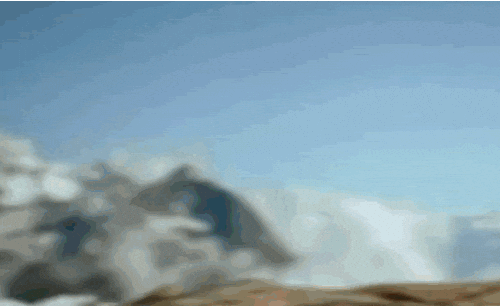 Credit:
giphy
It's time to ditch the overcrowded N Seoul Tower, Myeongdong and Bukchon Hanok Village for these hidden gems!
[P.S This is the only Seoul travel cheat list every Muslim traveller needs!] 
Seoul
1. Seochon Village – where past meets present
Beautiful hanok houses, art galleries, stylish boutiques and sophisticated cafes line up narrow alleyways at Seochon Village, where the past and present meet and create a traditional neighbourhood with a refined modern touch.
Credit: @u_kyungzz on Instagram
One of Seoul's oldest neighbourhood and best kept secrets, Seochon which is near Gyeongbukgung Palace could be an alternative for the overcrowded Bukchon Hanok Village. The hanok houses are over 500 years old and some stores here have stood for decades. For example, Dae-oh Bookstore has been around since 1951 and is the oldest secondhand bookstore in Seoul. The worn signboard and faded book covers are enough to prove how old it is.
Credit: @unnanae on Instagram
Brotherco is a one-of-a-kind cafe without an owner that comes with a free gallery where you can serve yourself. Even though the coffee and snacks are free, you should still put KRW5000 into a red mailbox as a cultural fee.
Don't forget to make a stopover at Flower & Cafe Do, a remodelled hanok house that is now an ethereal flower garden-themed cafe which seems to have come straight from a fairy tale. The moment you step into the establishment, it would feel like you've been transported into another world filled with greenery and colourful blooms ?
Address: Cheongunhyoja-dong, Jongno-gu, Seoul How to get there: Take Seoul Subway Line 3 to Gyeongbokgung Station, Exit 2. Walk for 5 minutes.
[inlinewidget id=40213]
2. Buam-dong – quaint neighbourhood once occupied by writers and artists
Have a taste of countryside without getting out of Seoul by making a trip to Buam-dong. Located north of the city in Jongno district and nestled between Bukhansan and Inwangsan mountains, Buam-dong is a lot like the tourist-laden Samcheong-dong, minus the crowd. Even an entire day wouldn't be enough to explore the whole of this neighbourhood that is packed with artsy cafes, traditional teahouses, galleries and museums.
Credit:Lim Sher Cheenon Facebook 
Club Espresso isn't a place coffee connoisseurs would want to miss. With almost three decades of experience, this coffee shop that resides in a rustic red brick building also roasts the beans there, and customers can sample different blends and single origin coffees.
Just a few minutes away from Club Espresso is Changuimun Gate, one of the gates of Seoul Fortress Wall built in Joseon Dynasty to protect the capital city known as Hanyang then.
[P.S You'll definitely keep coming back to these 5 quirky cafes in Seoul!] 
Credit: @loveaffairwithkorea on Instagram
If you're a K-drama junkie, you must definitely check out Sanmotoonge (pronounced sun-moh-toong-ie), one of the prominent filming locations of Coffee Prince. This stunning place on the hill has been turned into a huge cafe with both indoor and outdoor seatings. The menu is quite pricey but it's worth the experience!
#HHWT Tip: You're advised to make your visit before 1 pm or after 4 pm for less crowds, and get a seat on the balcony for a magnificent view of Seoul.
Credit: @taeyong__ on Instagram
How to get there: Take the Line 3 subway to Gyeongbokgung Station exit 3. Walk straight for about 100 metres and look for the second bus stop (not the shuttle bus stop). Here, take a green bus no. 1020 or 7022 and get off after six stops at Buam-dong Community Service Center.
[P.S If you're a true K-drama fan, these 10 popular filming sites have to be on your list!] 
3. Haneul Park – the field of dreams
Always dreamed of a photo in the middle of a field of reeds? Make your way to Haneul Park, located on a hill overlooking Han River, near Seoul World Cup Stadium.
Credit: fridafasnur on Instagram
The best time to visit is autumn when Haneul Park is the most beautiful. It's actually one of the five parks at World Cup Park. Haneul Park (which means Sky Park) is situated at the highest point so from here, you have a spectacular view of Seoul's cityscape. There's an observation platform available for an unlimited aerial view of both the park and the city. Benches are also provided to relax when you feel tired ?
Credit: @wony.lee on Instagram
If you come when the sunlight hits the right spot, the field of eulalia will glimmer and appear almost golden-like, which makes for a great photo. Since the place is not as packed as Han River Park, chances are you might have the park all to yourself so you have the freedom to pose all you want!
Credit: travel oriented on Flickr
Take note that the eulalia will only be available during autumn (October onwards)! The field will be filled with sunflowers in the summer (August to September).
Credit: Aaron Yoo on Flickr
Address: 87-48 Sangam-dong, Mapo-gu, Seoul How to get there: Take the Line 6 subway to World Cup Stadium Station, Exit 1. Walk straight ahead until you see the main road, and turn right. Continue walking straight for 500 meters and there will be a parking lot entrance to the foot of the park across the road. From here, either climb 290 stairs or take a shuttle bus from the parking lot.
4. Palpan-dong – quiet coffee time
Although this place may sound foreign to many, don't underestimate Palpan-dong's charms! Described as "what Samcheong-dong was and is no longer", this neighbourhood of quaint ateliers and cozy cafes is laid-back, tranquil, and genuine. Each establishment embodies the identity and personal taste of their owners. There's ½ Round Cafe, a renovated 
hanok
 with impeccable vintage aesthetics that's perfect for writers and artists to spend their afternoons, catching inspirations through the round window.
Credit:
@seoul_magazine
on Instagram
Project 108 houses local brand Paperpack, selling artsy stationery items like notebooks, sketchpads and even tote bags.
Credit: @project108_ on Instagram
The community in Palpan-dong is tight-knit, and most of the houses and shops here have not undergone any major renovations so they still have their traditional '80s and '90s looks. While the rest of Seoul is so fast paced, time seems to be moving at a different speed in Palpan-dong ?
How to get there: Take the Line 3 subway to Anguk Station, Exit 1. Walk towards Samcheong-dong, and from there, Palpan-dong.
5. Hyehwa-dong – "Hongdae before it became mainstream"
Love Hongdae's charms but hate the crowd? Make a detour to Hyehwa-dong instead, also called Daehangno amongst locals, a university neighbourhood bursting with youthful energy.
Credit: @moonwindtree on Instagram
Hyehwa-dong is always lively with street performances, just like Hongdae. In fact, some would even say Hyehwa-dong is the original Hongdae! The place is also known as a theatre district with over 80 independent theatres staging performances on a daily basis. You will see theatre show posters everywhere right from the train station.
Credit: @merry_camp on Instagram
If you follow the signs up the hills heading towards Naksan Park, you'll have an incredible view of downtown Seoul. The real highlight however is the creative collection of murals and sculptures adorning the narrow pathways of Ihwa-dong, or better known as Ihwa Mural Village.
Credit: @kersin0930 on Instagram
How to get there: Take the Line 4 subway and get off at Hyehwa Station.
[P.S Check out these 12 cool things to do in Seoul that probably no one else has done!] 
6. Jukjeon Cafe Street – have your coffee with style
If cafe hopping is your passion, be sure to make Jukjeon Cafe Street (also known as Bojeong-dong Cafe Street) your pit stop.
Credit: @deun_photo on Instagram
Over the years, there has been a significant rise in the coffee drinking culture in South Korea and you see the evidence from the multiple cafes lining up almost all the streets here. If you're looking for more quaint cafes with unique charms but are tired of the congested Hongdae and already-mainstream Garosu-gil, head over to Jukjeon Cafe Street.
Credit: Jane Chang Photography on Flickr
Get your aesthetics game on and pick just any cafe(s) that catches your eye the most because you surely won't get disappointed. Even the street itself is pretty, perfect for your OOTD snap!
Credit: Jane Chang Photography on Flickr
The best way to enjoy this place is by simply sitting at the terrace and watching the world passes you by ?
Address: Bojeong-dong, Giheung-gu, Yongin-si, Gyeonggi-do How to get there: Take the Bundang Line subway and get off at Jukjeon Station Exit 1. Turn right and walk 50 metres and turn left at the intersection. Go down a set of stairs and walk towards E-Mart. From E-Mart, you will see many low-rise buildings to your right across the river. Follow the buildings towards cafe street, and the main road, Bojeong-dong. For a simpler option, take bus no. 24 or 40 from Jukjeon Station in front of Shinsegye Mall entrance, and get off at the very next stop. The cafe street will be on your left, across the street from Starbucks Coffee.
South Gyeongsang Province
7. Dongpirang Mural Village, Tongyeong – perfect Instagram backgrounds
Tongyeong is a lovely coastal city located in the southern part of South Korea, known for being one of the locations where a historical battle took place. Unbeknownst to most foreign tourists, this city has a lot of charms. Dongpirang Mural Village is one of them!
Credit: @bak_chung2 on Instagram
Located on a hill behind the Gangguang Harbour is a rustic village brought to life with colourful palettes. Almost every corner and every wall in this village has been decorated with all kinds of paintings, be it whimsical, introspective, or even trick art.
Credit: @jhc237 on Instagram
After exploring the place, recharge your energy with Tongyeong's signature honey bread (called "kkulbbang"), small round bread with red bean filling, coated in a thin layer of honey and sprinkled with sesame seeds ?
Credit: Republic of Korea on Flickr
Address: 100, Dongpirang-gil, Tongyeong-si, Gyeongsangnam-do How to get there: From Tongyeong Bus Terminal, take Bus No. 101 and get off at Jungang Market Bus Stop. Walk for about 400m to Dongpirang Village
[P.S You can't miss these 15 things on your next trip to Seoul!] 
Jeolla Province
8. Gwangju Penguin Village – one man's trash is another man's treasure
Before you get all excited over the name, do know that there's no penguin in this place and this village is actually named after "the way the elders walk", which resembles a penguin.
Credit: Small corner at korea on Facebook 
Let that not dampen your enthusiasm to come here though, because what makes this village well known is the unique street decorations! Utilizing litters and things that are no longer useful like plastic bottles and household items, the streets here turned what are junk to us into unique artsy decorations!
Credit: @mj_the_solists on Instagram
There are cozy little cafes around the village as well as vintage stores and book shops for you to look around in and maybe do a little shopping. Some residents here have small convenience stores that sell old school confectionaries.
Credit: @minkyungchristine on Instagram
Address: 7, Cheonbyeonjwa-ro 446beon-gil, Nam-gu, Gwangju, Republic of Korea How to get there: From Seoul Station, take a KTX train to Gwangju-Songjeong Station. Then, take Gwangju Subway Line 1 to Nam Gwangju (South Gwangju) Station. Take exit 3 and turn left at the first road junction you see. Walk straight ahead until you cross a small stream, then turn right. The village will be on your left, with a penguin mural marking the entrance. Take note that the village is also known as Yangnim-dong Penguin Village.
9. Gwanghalluwon Garden – travel back in time
Gwanghalluwon Garden, constructed in 1419, is the essence of a traditional Korean garden. Coined as "the garden from the palace on the moon" due to its outstanding beauty, it's the representation of utopia, or at least the Koreans' idea of it.
Credit: @yookyungchung on Instagram
This garden gained fame as the first meeting point of Lee Mongryong and Chunhyang, lovers from a well-known Korean folk story. There are wax figures of the couple throughout the place and a museum for visitors who want to learn the folk story in detail, as well as a theme park. Every year on May 5th, the garden hosts Chunhyang Festival to celebrate the deep and lasting love between the couple. But even without the festival, Gwanghalluwon Garden already has so many attractions.
Stepping into the garden, the first thing you'll see is Wanwoljeong Pavillion, which is also the garden's main highlight and where Chunhyang Festival is held. It's built as a place to enjoy the view of the moon, and if you come at night, you'll be able to see the moon rising over the pond and the garden showered in the moonlight ?
Credit: @lwh1027ok on Instagram
Address: 1447, Yocheon-ro, Namwon-si, Jeollabuk-do, South Korea Opening hours: 8 am to 8 pm Admission fee: KRW2500 for adult, KRW1500 for teenagers, KRW1000 for children How to get there: Take a KTX train from Yongsan Station, Seoul to Namwon Station. From Namwon Station, take Bus No 133, 142, or 161 to Jaeil Bank Bus Stop.
Jeju Island
10. Gimnyeong Maze Park, Jeju – find yourself within these walls
There are actually two maze parks in Jeju Island. While Maze Land is bigger and more popular (partly due to the exposure from TV programs), Gimnyeong Maze Park is smaller, less known, yet nearer to the city.
Credit: @_imhyo_ on Instagram
The maze park is quite straightforward and the mission is simply to get through the maze and ring the bell at the exit after completing the course. Encountering a bridge signifies that you're on the right track and just halfway from the exit.
#HHWT Tip: A map is available at the ticket counter, and without one you might get stuck in the maze for a couple of hours.
Credit: @nayeon_hh on Instagram
Address: 122, Manjanggul-gil, Gujwa-eup, Jeju-si, Jeju-do Opening hours: 8.30 am to 6.30 pm daily Entrance fee: KRW 3300 (SGD 4) How to get there: From Jeju International Airport, take bus No. 100 and get off at the Intercity Bus Terminal. From there, take a bus for Manjanggul Cave and get off at the parking lot by the cave entrance.
[P.S These 8 reasons will convince you why you should visit Jeju in 2018!] 
11. Manjanggul Cave – learn some geology here!
Manjanggul Cave is a 13-km long multilevel lava tube, also one of the world's biggest lava tubes. It's near Gimnyeong Maze Park, so you might want to check it out as well while you're there.
Credit: Laurie Nevay on Flickr
There's a variety of interesting structures inside the cave, such as the world's tallest lava stalagmite and a lava raft named Stoned Turtle which is said to be shaped like Jeju Island itself. The entire cave stretches over 13 km, but only 1 km is open for public (phew!).
Credit: Republic of Korea on Flickr
#HHWT Tip: Manjanggul Cave is mostly dark, cold and slippery, so make sure you're wearing the right shoes and a warm jacket if you plan to visit!
Opening hours: 9 am to 6 pm (last admission at 5.10 pm), closed on the first Wednesday of every month Entrance fee: KRW 2000 (SGD 2.40~) adult, KRW 1000 (SGD 1.20~)
[P.S Plan your 6D5N Seoul itinerary for the best time in South Korea!] 
There are so many gems scattered across South Korea that you need to explore, and we just helped compile some of them for you. Put your travel book aside and go venture the roads that may not be found on GPS!