Are you in a wanderlust mood now, and planning where to travel the rest of the year in a spectacular way? Are you looking to tick off more, or maybe even, add
more
destinations to your travel bucket list? ? We've just
the
list for you adventurers- and if you're Malaysian- you can travel to these 10 amazing countries 
visa-free!!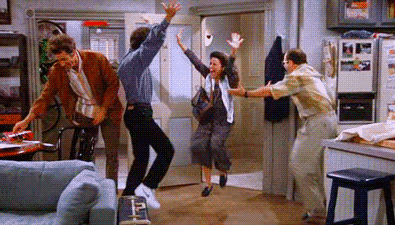 Credit: giphy
Yes, that's right! According to 
Henley & Partners Visa Restrictions Index 2018
, Malaysian passport holders can travel to as many as 169 countries without applying for a visa- which means one less step in travel preparations- and more stamps to collect on your passport pages ? To help you out, we've compiled a list of 10 super cool countries every Malaysian traveller needs to tick off their (updated!) bucket list ?
Europe
1. Iceland
Enjoy visa-free access for: 90 days
This Nordic island located at the meeting of the North Atlantic and Arctic Oceans is well-known for its dramatic natural landscapes which include volcanoes, geysers, lava fields and glaciers! In fact, a significant 10% of Iceland's territory is covered by glaciers, which are actually thickened masses of snow that accumulated and transformed into ice ? You may also know Iceland as 
the 
country to head for to view the Northern Lights!
Credit: greenzowie on Flickr
Svartifoss in South Iceland, is by far one of the most jaw-dropping waterfalls in the world! Svartifoss is located in 
Skaftafell
, and is definitely one of the main attractions of Vatnajökull National Park.
[ P.S. Here's the only 9D8N itinerary you need for an epic Iceland adventure! ]
Credit:  Víctor Bautista on Flickr
If you love adventure, then Iceland is the country for you: from staying up to catch the Northern Lights, to whale watching in Reykjavik and even exploring ice caves at Langjokull, you'll have the most epic trip ever!
P.S. Check out other
magical landscapes you can only see in Iceland
!
2. Croatia
Enjoy visa-free access for: 90 days
An Eastern European country comprising more than a thousand islands, Croatia is a magical country whose medieval towns offer stories of kingdoms of lore, and its gorgeous natural landscapes exude a mystical vibe that promises adventures within ?
In fact, King's Landing, the fictional city from Game of Thrones, was mainly filmed at the castles of this seaside town of Dubrovnik, Croatia!
Credit: Discovery Channel Australia & NZ on Facebook
You should also not miss a trip to Plitvice Lakes National Park, which is well-known for being home to a chain of 16 terraced lakes, linked by lush waterfalls, that all drop in sync into a limestone canyon!
3. United Kingdom
Enjoy visa-free access for: 6 months
Did you know that the United Kingdom (U.K.) actually consists of four countries? That's right! England, Scotland, Wales and Northern Ireland are all part of this union in western Europe ? The Palace of Westminster is one landmark you should must visit when in London! While it is actually the meeting place of the parliament houses in the UK, most people associate it mainly with the clock found on its north tower- Big Ben ⏱
The Big Ben is an iconic landmark of London and the UK, is described as "the prince of timekeepers" as its the "the biggest, most accurate four-faced striking and chiming clock in the world"!
[ P.S. Visit UK's 11 best-kept secret locations only locals would know (outside of London)! ] 

P.S. If you're planning a trip to London, check out
the city's yummiest halal eateries near its exciting tourist attractions
!
4. Bosnia & Herzegovina
Enjoy visa-free access for: 30 days
A relatively unknown gem of Europe, Bosnia & Herzegovina has quaint villages, untainted natural scenery and the most delicious (and halal!) food just waiting for you to discover ?
Credit: Clark & Kim Kays on Flickr
Stari Most, is an iconic landmark that should not be missed when you are in the city of Mostar. It had stood in the historical city for 427 years, and after it was destroyed in the Croat-Bosnian war in 1993, the famous arched bridge was painstakingly rebuilt and reopened in 2004.
[ P.S. Dine like a true Bosnian at these 11 Muslim-friendly eateries! ]
Credit: Milo van Kovacevic on Flickr
P.S. In love with Bosnia already? Here's
10 amazing things you can only do in Bosnia
!
Africa
5. Morocco
Enjoy visa-free access for: 90 days
Credit: SMN on Flickr[P.S. Here's 10 reasons why you won't regret a once in a lifetime trip to Morocco! ] 
Credit:
PnP!
 on Flickr P.S. Intrigued by Morocco? Here's 
10 reasons why you won't regret a trip to Morocco
!
Middle East
6. Turkey
Enjoy visa-free access for: 90 days
[ P.S. This is the 6D5N Turkey itinerary you've been searching for! ] 
Credit: mkline55 on Flickr
P.S. Excited to find out other jaw-dropping places you can visit in Turkey?
We've got you covered!
Asia
7. Japan
Enjoy visa-free access for: 90 days
A country in East Asia known for its polite and considerate cultural customs, delicious seafood-based cuisine, and beautiful natural landscapes, Japan is no stranger to most travellers!
[ P.S. Discover Japan's 7 best cities in 7 days with the JR Pass! ] 
Credit: Reginald Pentinio on Flickr
Spring is one of the best times to visit Japan, as gorgeous cherry blossoms will paint the country in shades of blush pink, inviting locals out of their homes to picnic under the cascading flowers ?  Check out
our Muslim-friendly guide to the cherry blossom season in Japan
!
Credit: Mpora on Facebook
If you're more of a city person, find a cafe overlooking the huge crossing in Shibuya, Tokyo and sit down for a good cup of coffee and watch the whirl of pedestrians go by below ? [inlinewidget id=36071] P.S. Check out these
places in Japan so surreal, they seem to be straight out of a fairytale
! ?
8. Philippines
Enjoy visa-free access for: 30 days
Credit: Geology Page on Facebook[ P.S. Here's 7 awesome ways to conquer your fear of heights in the Philippines! ]
Credit: @pinoytravelfreak on Instagram
9. Vietnam
Enjoy visa-free access for: 30 days
Credit: @eilishren on Instagram[ P.S. Eat your way through Ho Chi Minh at these 7 pho-nomenal halal Vietnamese eateries! ]
Credit: Lifepackers on Facebook
Oceania
10. Fiji
Enjoy visa-free access for: 4 months
Credit: Laucala Island on Facebook[ P.S. Check out other budget-friendly honeymoon destinations every couple should consider! ] 
Credit: mustdofiji on Instagram
Tags:travel-guide