Seoul is filled with popular sights from palaces to shopping alleys, from towers to temples, and you can spend days exploring all that this beautiful city offers, walking through scenic parks and artsy streets.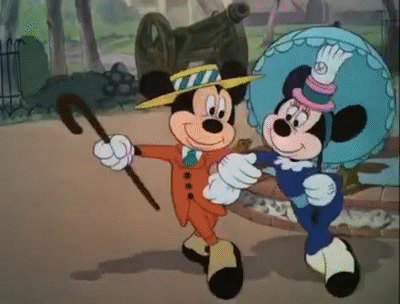 Credit: giphy
Going alone is great, but sometimes bringing along a companion means double the fun! So find your favourite person, grab them by the hand and dive into all experiences you can have with your Seoul Mate. Let's go!
1. Tandem-cycle at Hangang Park
A trip to Seoul is never complete without a visit to the famous Han River, otherwise known as Hangang. Dividing Korea's capital city into two major areas, the river runs through Seoul with many bridges linking the northern and southern regions. Along the river is Hangang Park that stretches for miles with its most popular areas located at Yeouido, Jamsil and Ttukseom.
Credit:
@adventureskorea
on Instagram
The park is dedicated for sports and relaxation, and you will not fail to see many locals flock the park to rent bicycles, have picnics and enjoy the night view of the cityscape. So you want to do as the Koreans do and enjoy a romantic or fun day out with your Seoul Mate, make your way to Hangang Park, borrow a tandem bicycle and spot ever so often to take photos with the beautiful scenery in the park!
Credit:
@olive.travel
on Instagram
2. Lock down your love at Namsan Tower
One of the hottest date spots for couples, Namsan Tower is a go-to spot for lovers and friends! Enjoy a leisurely stroll to the top of Namsan Mountain located just 243m above the ground, or opt for a cable car ride with scenic views of Seoul as you ascend to its peak.
Credit: @iseoulu on Instagram
If you're ready to cement your relationship, you can write messages on locks and latch them onto the sea of locks on the observation deck, affectionately called The Locks of Love.
Credit: Glucogen Moment on Facebook 
Much like the Love-Lock Bridge in Paris, Seoulites believe the love between two people is forever bonded when you attach the lock and throw away the key. Even if you're a skeptic, just looking at the rainbow of colours along the deck and reading the heartfelt messages on the locks is enough to make anyone go, aww!
Credit:
@lihnlihn
on Instagram
3. Drink coffee with a beautiful view from Sanmotoonge Cafe
Seoul is well-known for its cafe culture with cafes sprawling all over the city, but when you're with your Seoul Mate, a cafe with a view is a must! You can enjoy a cup of coffee while enjoying the soft breeze from this hilltop location in Buamdong.
Credit:
@xailin_
on Instagram
With a rustic feel and quirky props like a yellow Volkswagen at the porch, you'll have a blast taking photos of Sanmotoonge cafe along with the breathtaking view of northern Seoul that it offers!
Credit:
@shin_seoa
on Instagram
Psst, a note to K-drama fans: This site was once a filming location for Coffee Prince!
Credit:
@ivory_0220
on Instagram
4. Fall in love on ice at Lotte World Indoor Ice-Skating Rink
How many movies and dramas have you seen where the protagonists go ice-skating and love blossoms? If you're ready to show off your moves and skate hand-in-hand with your Seoul Mate, Lotte World Adventure provides a huge ice rink to do just that!
Credit:
@minhyok__
on Instagram
In the evening, the glass dome roof located above the rink makes you feel like you're skating outdoors under the glow of the setting sun. So bundle up, pull up your laces (or get your partner to tie them for you! *wink wink*) and bask in the romantic ambience as you skate around the ice rink.
Credit:
@yun.sung
on Instagram
5. Spend a cosy day by the calming Cheonggyecheon Stream
Running through downtown Seoul, Cheonggyecheon Stream, 8.4 km long, passes through three major palaces and the artsy street Insadong. This recreational area, which has light and laser displays, is a popular spot to rest your feet after a long day of shopping in the surrounding areas of Dongdaemun or Myeongdong. The tranquility of the natural waters is enough to soothe tired bones.
Credit:
@cjwzero
on Instagram
If you're up for it, the stroll along the river with your Seoul Mate is both calming and romantic! The night view is especially beautiful so we recommend visiting towards the evening when the structure lits up and the lights from the surrounding towers give you a taste of the nightscape of Seoul.
Credit:
@ercojr
on Instagram
6. Walk the romantic trails of Naksan Park
If you're looking to spend a slow afternoon strolling with your loved one and enjoy one of the best panoramic views of the Jongno area of Seoul, Naksan Park offers the serene landscape that once appealed to the Joseon royal family.
Credit:
@dal_so_a
on Instagram
The 1 km-long Naksan Park Fortress Trail, which looks especially gorgeous in the winter covered in a blanket of snow, links to the Ihwa Mural Village as well so you'll also get to enjoy beautiful murals by talented artists that colour the walls of residential areas of Daehangno.
Credit:
happydalki
7. Watch the sun go down at Haneul Park
Dubbed as the spot closest to the sky, Haneul Park also known as Sky Park, located 291 steps above the ground, is beautiful any time of the day! This artificial land which was one of five parks created to commemorate the 17th FIFA World Cup boasts fields of silver grass that makes your stroll through the park memorable and any photo look like a dream.
Credit:
@caralarosadi
on Instagram
But come nightfall is the best time to watch the sun set over the fields, leaving a gorgeous glow over Seoul - perfect for couples and friends to swoon over and appreciate the
haneul
and landscape.
Credit:
Raheel Shahid
on Flickr
8. Listen to buskers in Hongdae
Hongdae is one of the hippest areas in Seoul. Teenagers and young adults converge at this location just a stone throw's away from four local universities so this is where you should definitely hang out! Besides eating, shopping and being merry, one of the highlights of Hongdae is the busking culture that attracts earnest performers and their fans.
Credit:
Seoul State of Mind
If you're in the area, sit back and enjoy the performances by these talented musicians who not only sing, but play instruments and interact with the crowd. It is an authentic Korean experience with a cheery and light-hearted atmosphere that you will definitely enjoy with your loved one by your side!
Credit:
Samuel Yoo
on Flickr
9. Serenade each other with love songs at the noraebang
If you'd like to get in on the action yourself and sing like the buskers, noraebang or karaoke rooms will fulfill your songstress fantasies! Such rooms are aplenty around Seoul especially in Hongdae so get ready to wow your Seoul Mate with a lovely rendition of a Korean drama's soundtrack.
Credit:
monobot
on Flickr
Can't sing in Korean? No worries, there are songs in English too! The best part about the noraebang is that they come in many shapes and sizes, from a cosy small room to a room with a bunk bed and a glass window so everyone outside can see you sing and dance like a pro (or look like a confused octopus). Either way, you're guaranteed a fun time at the
noraebang
!
Credit:
@lingssssssss
on Instagram
10. Bring home a keepsake from a photo-booth
Remember the good ol' days of neoprints? These cute photo tokens are back in fashion in Korea in the form of photo booth snapshots from yesteryear. You can easily get a piece of memorabilia of your trip by taking a snap with your partner at the many photobooths around Seoul!
Credit:
94yiting
You'll find a number of Photo Gray booths around the very hip Hongdae for colour or vintage black and white styles, or head to Stylenanda's flagship store, also located in Hongdae. Strike your best (and silliest) pose with your Seoul Mate and take home a keepsake from your adventures together!
Credit:
takethistrack
Seoul promises you and your mate a good time with these 10 local experiences, and we're sure your relationship will blossom even more by trying out these fun activities! Never a dull moment in this urban city with scenic mountains as a backdrop - you'll soon fall in love with Seoul and even more with your loved one too!
Tags:travel-guide