A getaway to a beachside resort is always good but a getaway to a resort hovering above the sea might just be even better. Theres just a certain, almost ethereal, quality about being so close to the ocean that never seems to fade!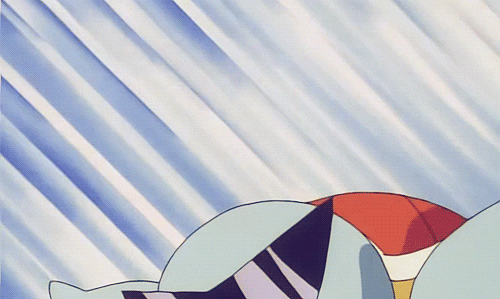 Credit: giphy
Lucky for us we don't have to go all the way to the Maldives to such luxuries. Here in Southeast Asia, there are plenty of countries that are endowed with beautiful coastlines that offer a similar experience. In fact, we've listed down 10 floating hotels and over-the-water bungalows in the region that you should definitely check out for some much needed r&r on your next holiday ?
1. Avani – Selangor, Malaysia
What better way to start than from across the causeway. Avani's proximity makes it a great choice if you're looking for a short trip! The resort is one of the largest of its kind with rooms to match making it the perfect destination for a group or family holiday.
Credit: AVANI Sepang Goldcoast Resort on Facebook
The lack of activity in the area actually makes this resort the perfect place to escape to if your idea of a holiday is to just kick back and relax without a care in the world. If you get restless, you can always hop on one of the hotels bicycles to explore the vicinity and perhaps try out some of the many great local restaurants in the area ?
Credit: AVANI Sepang Goldcoast Resort on Facebook
Rates
: from SGD225 per night on
Agoda
Address
: No. 67, Jalan Pantai Bagan Lalang Kg Bagan Lalang, 43950 Sungai Pelek, Selangor, Malaysia
2. The Float House River Kwai Resort Kanchanaburi – Thailand
The Float House River Kwai Resort is the place to go if you're looking for an exotic getaway. This floating hotel is tucked away deep in a jungle by the river Kwai and can only be reached by boat.
Credit: The FloatHouse River Kwai l Floating Resort เดอะ โฟลทเฮ้าส์ กาญจนบุรี on Facebook
The resort makes full use of the river through organising exciting activities like long tail boat trips, canoeing and bamboo rafting. Should you choose to venture beyond the floathouse, there lots of unique sites you can explore such as the Lawa caves and orchards where you'll find a wide variety of fresh fruits!
Credit: The FloatHouse River Kwai l Floating Resort เดอะ โฟลทเฮ้าส์ กาญจนบุรี on Facebook
That said, you can always choose to relax by the river on the terrace swings and indulge in a good book! ?
Credit: The FloatHouse River Kwai l Floating Resort เดอะ โฟลทเฮ้าส์ กาญจนบุรี on Facebook
The rooms are spacious and the entire establishment incorporates Thai folk style design with a modern touch that makes it feel both laid back and luxurious at the same time.
Rates
: from SGD140 per night on
Agoda
Address
: Wang Krachae, Sai Yok District, Kanchanaburi 71150, Thailand
3. Lexis Hibiscus Port Dickson – Malaysia
Lexis hibiscus holds the Guinness world record for being the largest over water villa in the world! Whats more amazing is that despite its size, every villa here is freestanding which gives you that feeling of being in your own private villa. Oh and did I mention that the layout of the entire resort takes after the shape of a hibiscus?! ?
Credit: Lexis Hibiscus Port Dickson on Facebook
In keeping with its ambitious approach, Lexis hibiscus has pulled out all the stops with its rooms. Masterfully designed, each room comes with its own private dip pool and steam room. All this to ensure that you can pamper yourself and enjoy the sunset at the same time without having to leave the comfort of your room!
Credit: Lexis Hibiscus Port Dickson on Facebook
Rates
: from SGD 350 per night on
Agoda
Address
: 12th Mile, Jalan Pantai, Port Dickson, 71250 Pasir Panjang, Negeri Sembilan, Malaysia
4. El Nido Resorts Lagen Island – Philippines
Located within the El nido municipality, this resort is a great place to get a taste of the area known as the Philippines' "Last ecological frontier". El nido resort has been built along a shallow lagoon of crystal clear waters that provide for a breath taking view from your floating lodge.
Credit: Adrian Baias on Facebook
The rooms here have been built using recycled wood from old Filipino houses which give it a warm homely feel. Being an ecological marvel the resorts main attractions centre around getting up close and personal with the outdoors. Some of the activities you can try include paddle boarding and exploring the mangroves.
Credit: @lovefromwhereistood on Instagram
Should you choose to stay in instead, you can entertain yourself with the resorts on site facilities which include a volleyball court, pool and much more!
Rates
: from SGD 480 per night on
Agoda
Address
: Lagen Island El Nido, Palawan, Philippines
5.  Pulo Cinta Eco Resort– Indonesia
Planning for a honeymoon? This might just be the place you've been looking for. Pulo Cinta Eco Resort was practically built for couples which you probably can tell with how it has been built in the shape of a heart.
Credit: @pejalan_sulawesi on Instagram
It's located on a private island in Indonesia surrounded by crystal clear waters and is relatively small which means you get to enjoy a greater degree of privacy than at most other resorts!
Credit: @hettyimelda on Instagram  
Despite being on a private Island this resort does not suffer from any lack of exciting activities. They provide snorkelling gear that you can use to explore the reefs that line the beaches of the island. Additionally they also offer Island hopping packages and and even Jungle trekking packages if you feel like exploring other picturesque sites hidden away in the area ?
Rates:
from 355 per night
Address
: Patoameme, Botumoito, Kabupaten Boalemo, Gorontalo, Indonesia
6.  Gayana Eco Resort – Sabah, Malaysia
Out of all the eco-friendly floating hotels and overwater bungalows around Gayana Eco resort still stands as one of the best and most luxurious of the all. The ocean villas here are the main attraction offering a private balcony where you can sit back and bask in the brackish ocean breeze. The villas are connecting too which is great if youre planning on bring your family along!
Credit: @cooper0905 on Instagram
As usual there are no shortage of activities here. The resort offers scuba diving packages and snorkelling packages for those of you who want to explore and interact with the myriad of marine life In the area. The great thing about this resort is that they also seek to educate their patrons through their Marine Ecology research centre which shares information about the local eco system and all the conservation efforts being made.
Credit: @peterwcm on Instagram
Rates
: from SGD311 on
Agoda
Address
: Gaya Island, Sabah, Malaysia
7. Pulau Ayer – Indonesia
Think of Jakarta and usually an image of a bustling city comes to mind. You wouldn't expect to find a cosy sea side resort in this metropolis which is exactly why Pulau Ayer resort and cottages is so special. This resort is just a 20 minute boat ride from Jakarta and is part of the thousand islands which is filled charming scenery just waiting to be discovered.
Credit: @joelijam on Instagram
This resort is as laid back as they come and offers a great option for getting away from the city. You can rent a bike and explore the island and its many hidden treasures of engage in more relaxing activities like fishing or swimming. The island also features some brilliant views especially at night when, in the absence of the blinding city lights, the stars dot the night sky!
Credit: @chrisantisunnyjayanti on Instagram
Rates
: from SGD 152 on
Agoda
Address
: Classic Hotel, No. 47-49, Jl. KH. Samanhudi, RT.8/RW.6, Ps. Baru, Sawah Besar, Kota Jakarta Pusat, Daerah Khusus Ibukota Jakarta 10710, Indonesia
8. Shwe Inn – Myanmar
From the oceans we now escape to the lakes of Myanmar. Shwe Inn floating resort is located by Inle Lake. Surrounded by lush forests this resort offers a great way of getting to know this beautiful country. Its wooden gives it a really rustic character and helps it blend seamlessly with its environment giving you a real sense of being close to nature!
Credit: @mlle_kmi on Instagram
There are plenty of activities and attractions in the area. For starters, the resort is just a stones throw away from the colonial hill station of Kalaw which is a popular attraction among backpackers. In addition, there are also lots of sightseeing places such Alodaw pauk pagoda or the floating gardens where you can go to interact with locals and experience their way of life.
Credit: Shwe Inn Tha Floating Resort on Facebook
Rates
: from SGD73 per night on
Agoda
Address
: Thar Lay Village, Inle Lake, Nyaung Shwe, Shan State, Nyaung Shwe 11411, Myanmar (Burma)
9. 4 Rivers Floating Lodge – Cambodia
The 4 Rivers Floating Lodge captures the imagination like no other resort in Cambodia. Unlike other floating lodges, this one is unique. The tents are African inspired and, as opposed to having built on stilts, sit on a pontoon which allows it to take on the gentle ebb and flow of the waves.
Credit: Never Ending Footsteps on Facebook
The lodge itself is located in a very diverse location that gives you access to a plethora of different experiences. There are different excursion packages on offer that can take you to beautiful untouched rice fields, waterfalls and the largest coastal mangrove in south east asia. One of the real highlights however has to be the sunset cruise which takes you down the Tatai river during sunset. A truly spectacular experience!
Credit: @kirs10mitch on Instagram
Rates
: from SGD205 on
Agoda
Address
: Koh Andet Island, Tatai, Cambodia
10. Berjaya Langkawi – Malaysia
Berjaya Resort stands as one of the best places to go to appreciate Langkawi's azure waters and chalk white beaches. Asides from being situated between a lush rainforest and the open ocean, this resort is well equipped with all the amenities you would expect of a great hotel which gives it a great balance between comfort and adventure!
Credit: @blrlgk on Instagram 
There are literally tons of activities you can engage in here to keep yourself entertained. You can try your hand at kayaking and other sea sports. Afterwards, you could head back to the resort to unwind at the spa or, if youre still feeling adventurous, head into the rain forest for a trek in the jungle. Otherwise you can try out some of their inhouse activities like tennis, archery and batik painting. Need I say more?
Credit: @blrlgk on Instagram
Rates
: from SGD446 per night on
Agoda
Address
: Karung Berkunci 200, Burau Bay, 07000 Langkawi, Kedah, Malaysia That brings us to the end of this list. Needless to say, there still plenty of other great floating hotels out there that are worth exploring. With such great destinations nearby theres no need for you to break the bank and travel too far to enjoy a relaxing getaway by the ocean (or river) on your next vacation! #