Hong Kong is just one of those cities that never gets old. From Kowloon's neon lights and side streets to Central's iconic skyscrapers and the famous nightly Symphony of Lights, Hong Kong always retains its charms no matter how often you go. It's also surprisingly affordable! No surprise that Hong Kong makes a great short getaway destination to get that dimsum fix and also some shopping ? Still not convinced that Hong Kong can be cheap? Here's how!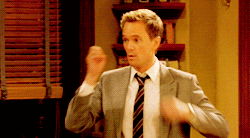 Credit:
Giphy
[inlinewidget id=39088]
[P.S Plan your 4D3N Muslim-Friendly itinerary for your next Hong Kong trip!]
1. Enjoy the panoramic view of Hong Kong at Victoria Peak
If there's only one thing you can do to get the best views of Hong Kong, you must go to The Peak! It's more affordable than taking the Ngong Ping cable car and Hong Kong observation wheel.
You can book on Klook to enjoy your trip on the Ngong Ping 360 at a cheaper price!
Credit:
@difethabia
on Instagram
One of the best part about going to The Peak is taking the 120-year-old funicular railway. Watch as the city becomes smaller and smaller as you make your way to the top. It's a unique experience riding the tram - which moves upwards on a 45-degree slope!
Credit: @mrgclef on Instagram
#HHWT Tip: We recommend taking the Peak Tram Sky Pass (The Peak Tram & Sky Terrace 428) to gain access to the Sky Terrace 428 and get the best views of Hong Kong from the lookout.
If you wish to skip the queues and have a guide escort, the Peak Tram Fast-Track Combo on Klook let you enjoy the rest of your visit to The Peak at your own time! Address: 118 Peak Rd, Hong Kong Opening Hours: Monday – Sunday,  7am – 12am. Price: For return trip, ticket is priced at HK$90 for adult, HK$43 for child (aged 3-11). For single trip, ticket is priced at HK$77 for adult, HK$35 for child (aged 3-11). Ticket prices of the Peak Tram Sky Passare effective as of April 1 2017. How to get there: You can reach The Peak via the Peak Tram that departs from its terminus on Garden Road. The nearest MTR station would be Central. Visit before sundown and watch as the city lights sparkle at night. Website
[P.S Visit these 10 sights in Hong Kong to complete your trip!] 
2. Tuck into authentic dim sum!
Did you really go to Hong Kong if you didn't eat dim sum? ? One restaurant that you absolutely have to visit is the Islamic Centre Canteen.
Credit: @nanacosmyyy on Instagram
You'll find almost every type of dim sum available in a local dim sum restaurant over at Islamic Centre Canteen. The usuals include Siu Mai (烧卖), Har Gow (虾饺), Xiao Long Pao (上海小笼包), Steamed Glutinous Rice with Chicken in Lotus Leaf (糯米珍珠鸡) and so much more!
#HHWT Tip: Check out our Hong Kong halal food guide while you're at it!
Address:  5th floor, Osman Ramju Sadick Islamic Centre, 40 Oi Kwan Road, Wan Chai, Hong Kong Directions: MTR Causeway Bay – Exit A. A 10 min walk to Islamic Centre Canteen (refer to google map below). Opening Hours: Breakfast & Lunch (Halal Dim Sum): 10am – 3pm, Dinner (Halal Cantonese Dishes): 6 – 9pm Price: It depends on how much you order ?
[P.S You need to check out these 4 halal Hong Kong eateries to get your authentic fares!]
3. Hop on a Ding Ding Ride and enjoy a city tour!
Riding the tram is the best option for those who wish to experience the city up close at a minimal cost. The double-decker tram runs on Hong Kong Island and spans across Shau Kei Wan in the East to Kennedy Town at the West end.
Credit: 

Gin Tay on Facebook 
Major stops along the route includes:
Kennedy Town -> Shek Tong Tsui -> Whitty Street -> Sheung Wan (Western Market) -> Central -> Admiralty -> Wan Chai -> Causeway Bay -> Tin Hau -> North Point -> Quarry Bay -> Sai Wan Ho -> Shau Kei Wan
Credit: @grosvernor_asia on Instagram
Chinese medicinal shops, dried seafood stalls as well as traditional neon signs along the streets are common sights to see.
#HHWT Tip: We recommend you to take the Kennedy Town -> Shau Kei Wan (vice versa) route and stay on to cover both ends of Hong Kong Island.The longest possible tram ride takes around 90 minutes. Get a seat upstairs and enjoy the great views!
Opening Hours: Double-deckers run every day from early morning to midnight. Avoid riding at rush hours (8-10am and 6-7pm). Click here for the Schedule Fares. Price: Tram fare of HKD$2.30 per adult (HKD$1.20 and HKD$1.10 for children and senior citizens respectively) regardless of the length of the journey.
4. Discover the streets of Mong Kok
Mong Kok lies in the middle of Kowloon and is the heartbeat of Hong Kong. A walk along the neon-filled streets at night will make you wonder how Hong Kong has all that energy! The area is well-known for its markets and as a shopping destination too ?
Credit: teodoraabrudan on Instagram
Mong Kok's flagship market, Ladies Market, is one of the biggest markets in Hong Kong. The market is filled with clothing, handbags, leather goods, perfumes, souvenirs, chopsticks and just about everything that's cheap from Shenzhen.
Credit: @davantuyl on Instagram
Address: Tung Choi St, Mong Kok, Hong Kong Directions: 6 minutes walk from MTR Mongkok Station (see Google Map below) Opening Hours: 12pm – 12am (Some stalls are closed until evening. The best time to experience Ladies Market is after 7pm.) Price:  Well-known for very cheap prices across all items (which is why the place attracts both locals and tourists). You got to check it out yourself!
5. Explore the world's best urban hike
Called the Dragon's Back, it's known as the world's best urban hike and is the perfect getaway from the bustling city life.
Credit:

@gypseajourneys

on Instagram
Don't worry, the hike isn't strenuous. If you walk far enough, you'll end up at Big Wave Bay (just one of Hong Kong's many beaches!).
Credit: @alicehoyle on Instagram
Address: Hong Kong Trail Sec. 8, Shek O, Hong Kong Directions: Hop on the MTR to Shau Kei Wan and get on bus #9. Then catch the coastline and enjoy Hong Kong's beautiful scenery!
6. Check out Big Wave Bay
There are about 50 beaches scattered all over Hong Kong and Tai Long Wan has been rated as one of the best. This is 
the
 beach that you see featured on plenty of postcards and Hong Kong's tourism campaigns.
Credit:
@carmen_ko_
on Instagram
Do note that the place is only accessible by boat or on foot (a 90-minute hike from Pak Tam Au). Because of its exclusiveness, the beach offers a good respite from the hustle of city life.
Credit: @edisoncwongon Instagram
Address: Big Wave Bay Rd, Shek O, Hong Kong Directions: Take the 29R minibus from Sai Kung Bus terminus to the Sai Wan Pavilion or the 94 bus to Pak Tam Aun to the start of the walk.
7. Swing by the ultimate trampoline park
Looking for an alternative to Disneyland? Here's a good save for you or your kids. Jump around Ryze, the 7,000 square feet warehouse that's connected with trampolines. With multiple sections that are all bounce-able, be sure to have a great time here jumping and laughing around. From a pit foam, wall trampolines and other crazy stuff, Ryze has it all!
Credit:
@debbyo404
on Instagram
The good news is that the place has no height limit for entry. Anyone under the age of 12 must be accompanied by an adult and entrance is free for ages 2 and under. With no strict entrance limits, the place makes a great place for the entire family as well as for thrill seekers looking to do some stunts and somersaults on the trampolines!
Credit: @ryzehongkong on Instagram
#HHWT Tip: Ryze has even included sofas and beanbags by the side for those of us who gets tired in between all that jumping!
Credit: Ryze Hong Kong on Facebook 
Address: Kodak House 1, 321 Java Rd, Quarry Bay, Hong Kong Price: Ranges from HK $95 - $150 (for ages 6 & under) and HK $150 - $250 (for ages 7 & above). Website
8. Immerse yourself in Temple Street Night Market
This area is best known for its night market, selling mostly gadgets from mobile phones, headphones to camera tripods. If you are a photography-enthusiast, Hong Kong in general is a great place to get your essentials! The prices are around 15-20% cheaper than what it is in Singapore.
Credit:
@kxha__
on Instagram
While on the hunt for cheap bargains, a walk down the night market gives you an enduring example of the festivity of a Chinese market. With so many sights and sounds to see, soak up the local fanfare here and experience life as a local ?
Credit: @nataliea__ on Instagram
#HHWT Tip: When shopping for gadgets, bear in mind that though you might be getting that DSLR camera cheap, you may have to pay a high mark-up for the memory card. Always check for missing components and international warranty.
Address: Temple St, Mong Kok, Hong Kong Directions: From Jordan MTR Station, take Exit A turn right and Temple Street is at the third junction. Or from Yau Ma Tei MTR Station, take Exit C and walk along Man Ming Lane to Temple Street. Opening Hours: 4 –12pm (busy from 6–12pm, best time 8–9pm)
[P.S Shop till you drop at these 5 places in Hong Kong!] 
9. Symphony of Lights show in Victoria Harbour
A classic activity but also one of the highlights of Hong Kong is the lights show in Victoria Harbour. The show starts at 8pm daily, with the dramatic Hong Kong skyline as its backdrop.
Credit:
Daniel Go
on Flickr
The best spots to view this nightly spectacle are along the Tsim Sha Tsui waterfront between the Avenue of Stars and the Hong Kong Cultural Centre and the promenade at Golden Bauhinia Square in Wanchai. You can even view it from sightseeing ferries at the Victoria Harbour ?
Credit: @liviagy on Instagram
#HHWT Tip: English narration is available on Mondays, Wednesdays, and Fridays.
Address: Buildings on both Hong Kong Island and Kowloon Opening hours: 8pm daily. The show lasts for about 13 minutes. Price: Free
Book your tickets on Klook and cruise past Hong Kong's night time skyline on the Victoria Harbour!
[P.S These 12 awesome attractions have to be on your Hong Kong checklist!] 
10.Sail Away on the Star Ferry!
The eight-minute-long Star Ferry ride across Victoria Harbour is a classic Hong Kong experience. Crossing across the Victoria Harbour is like getting a sense of the living history that's present in Hong Kong today. The boats have been faithfully transporting passengers from Hong Kong Island to Kowloon and back since 1888 ⛴
Credit:
@my199919
on Instagram
There are two crossings across the bay - from Central Ferry Pier on Hong Kong Island, to Kowloon on the harbour's opposite side.
Credit: Fabio Achilli on Flickr
Address: Star Ferry Pier, Hong Kong Price: It costs HK$2.50 on weekdays and HK$3.40 on weekends and public holidays for adults and HK$1.50-2.10 for children. Ferries leave every 10-15 minutes.
[P.S Rediscover Hong Kong like never before at these 8 Instagrammable spots!] 
[inlinewidget id=39088]
And there you have it, tips on how you don't have to break your bank in Hong Kong ? If Hong Kong has always been your dream destination but the expenses is what's holding you back – we hope that this guide assures you otherwise!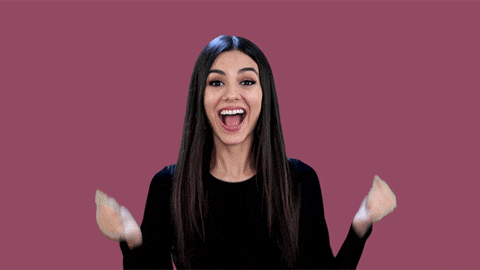 Credit:
Giphy