It's easy to get green-eyed at our friends who are celebrating the end of year in yet another exotic destination while we are stuck in Singapore, battling the heat and humidity.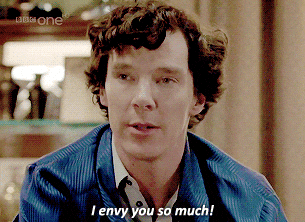 Credit:
Giphy
But! This lovely island-nation has so much to offer with festivals and fairs lined up to help you beat the boredom! Here are 10 fun events to go to in November/December when you're stuck in Singapore ? [inlinewidget id=35340]
1. Wildlife Reserves Singapore's Camp Fest
Want to be like Kai Kai and fall asleep to the lullaby of the wilderness?
Credit: @
dakiedoodles
on Instagram
For an adventure like no other, take on this unique excursion of camping among the wildlife in Singapore! As part of Wildlife Reserves Singapore's Living Classrooms programs, these overnight camps allow you to bond as a family while going on an educational journey about the animal kingdom. For parents, this is a great way to spend time with your child while getting involved in their learning process.
Credit: @
muntazarfadhli
on Instagram
There are three different camps to choose from: Sleep with the Beasts at Singapore Zoo, Sleep with the Manatees at River Safari and Sleep with the Night Critters at Night Safari. You'll be pitching tents, going on Behind-the-Scenes tours and play camp games as a family all while learning more about the interactions of animals and their environment.
Sleep with the Beasts @ Singapore Zoo When: 2 – 3 December 2017, starting from 3.30pm on Saturday until 11am on Sunday.
Sleep with the Manatees @ River Safari When: 25 - 26 November 2017, starting from 4pm on Saturday until 11am on Sunday.
Sleep with the Night Critters @ Night Safari When: 9 – 10 December 2017, starting from 5pm on Saturday until 10am on Sunday.
For more details on camp itineraries and costs, visit the WRS official website
here
.
2. Singapore River Festival
Credit:
Marek Kubica
on Flickr
Take a stroll along the Singapore River for a gorgeous weekend festival of exciting art installations, activities, performances and food markets! This iconic waterfront will be illuminated and transformed to host a series of dazzling light displays and spectacular live performances, as well as an exciting battleground for the first ever night dragon boat race!
Credit: @
_jenal22
on Instagram
If previous festival's aerial performances over the Singapore River is anything to go by, this year's festivities are sure to be more spectacular!
Credit: @
goflykitegfk
on Instagram
The mesmerizing LED kites from GoFlyKite will also be showcased dancing in enthralling light effects. Admire the stunning light trails the kites leave as they fly in the night sky ?
When
: 3 – 4 November 2017
Where
: Along the Singapore River front (Boat Quay, Robinson Quay and Clarke Quay)
Admission:
Free.
3. Singapore International Film Festival
Film buffs, this one is for you! The 28th edition of SGIFF is an 11-day celebration of independent cinema with events ranging from film screenings, talks, panel discussions and masterclasses. With a focus on Asian cinema this year, SGIFF showcases works from both established and aspiring filmmakers.
Credit:
Singapore International Film Festival – SGIFF
on Facebook
Credit:
Singapore International Film Festival - SGIFF
on Facebook
Catch over 100 film screenings or attend panel discussions gather insights from guest directors, producers and even the actors themselves. There will also been screenings of two iconic Singaporean films – Jack Neo's
I Not Stupid
and Colin Goh and Joyceln Yen Yen Woo's
Talking Cock The Movie
under the Singapore Panorama section. At SGIFF, it is more than just viewing a film or appreciating Asian talents and stories; it is an immersive experience into the world of cinema specific to the Asian context.
Website
|
Facebook
When:
23 November – 3 December 2017.
Where
: Various venues.
Admission
: TBC* *The full Festival line-up and ticketing details will be announced in end October 2017.
4. The Addams Family Musical
If a live musical performance is more like your cup of tea than films, you wouldn't want to miss out on this! This spooky family is no stranger to most, and they'll be gracing these sunny shores with a coming-of-age story in a fun and lively comedic musical!
Credit:
Visit Manchester
on Facebook
Fans of the family would remember Wednesday Addams as the iconic stoic daughter but has grown into a young woman in this musical, with a boyfriend from a "normal" family. With these two different worlds colliding, can love triumph? Only one way to find out – get tickets to the show!
When:
15 November – 3 December 2017.
Where
: MES Theatre at MediaCorp.
Admission
: Tickets start from $65. Get them on
Sistic
5. Merlion Magical Lights
Witness the majestic Sentosa Merlion comes to life with a spectacular light show! Colourful animations will be projected onto this 37-metre-tall mythical creature that would reflect the holiday celebrations theme of the month. As the sun sets over Sentosa Island, expect a mesmerizing light and sound display that would sure leave a cheerful and lasting memory.
Credit:
Reg Chia
on Facebook
When
: 3 November 2017 – 1 January 2018.
Where
: Merlion Plaza, Sentosa Island.
Admission
: Free, although admission to the island applies.
6. Christmas Wonderland at Gardens by the Bay
There is nothing quite like the Singaporean way of life than joining in the festivities of other races and religions. Fulfil your winter desires here in sunny Singapore when you step into the Christmas Wonderland at Gardens by the Bay! Well, at least there would be a snow machine and an ice-skating rink even though the temperature would not be at sub-zeros ?.
Credit: Park Hotel Group on Facebook
Credit: Gov.sg on Facebook
See the festival grounds sparkle as handmade Italian luminarie (sculptures of light) illuminate the space. Be enchanted as the Garden is lit up with spectacular light shows and feel the merriment of fellow visitors as they soak up the festive joys. There will be a European-style festival market, carnival rides and music performances too.
Credit: @
shirlyhamra
on Instagram
When
: 1 Dec - 26 Dec 2017, 4PM - 11PM Daily
Where
: Gardens by the Bay, 18 Marina Gardens Drive, Singapore 018953
Admission
: From 1-7 December 2017: SGD4 online, SGD6 at the gate, From 8-14 December 2017: SGD6 online, SGD8 at the gate, From 15-25 December 2017: SGD8 online, SGD10 at the gate Tickets are already on sale online
here
7. Kids World Fair
Dubbed as the largest learning carnival in Asia, Kids World Fair promises a weekend of fun and educational for both parents and their children to enjoy. From meet-and-greets with iconic Cartoon Network characters like Ben 10 and the Power Puff Girls to an all-day mini-theatre viewing of cartoons as well as a variety of free workshops and trial classes to sign up for, there is no lack of entertainment options for the entire family.
Credit:
Kids World
on Facebook
Credit:
Kids World
on Facebook
On top of these exciting happenings, the first 500 visitors stand to receive a free goodie bag worth $100 daily! While admission into the event is free, do note that activities within the venue like rock climbing, bouncing castles, kiddy rides and carnival games require separate costs.
When
: 10 Nov 2017 to 12 Nov 2017, 11am – 8 pm.
Where
: Singapore Expo Hall 4, 1 Expo Drive, Singapore 486150
Admission
: Free
Website
|
Facebook
|
Instagram
8. Boutiques Fair Singapore
Shopping season draws upon us as the year comes to a close and Boutiques Fair Singapore is where you ought to be. Forget those large, run-of-the-mill chain stores. BFS offers a wide selection of design-led, independent Singapore-based businesses for you to shop from.
Credit:
Boutique Fairs Singapore
on Facebook
Made-to-order women ballet flats, luxurious cashmere scarves handmade by experienced artisans, silk-screen printed artworks, exclusive home décor like table line, cushions and leather goods, kids apparel made from organic cotton, ethically made jewelry – these are just some unique finds you can unearth at the fair.
Credit:
Boutique Fairs Singapore
on Facebook
This three-day event is not just for the shopaholics for fringe activities and workshops will also be available to complement the Boutiques experience. These workshops include pottery classes, block printing workshops, knitting workshops and floral arrangement masterclasses.
When
: 10 – 12 November 2017, timings differ daily.
Where
: The F1 Pit Building, Levels 2 & 3, 1 Republic Boulevard, Singapore 038975
Website
|
Facebook
|
Instagram
9. NCA Charity Garage Sale
What is the holiday season without some shopping? Help the under privileged while you shop around at the Netherlands Charity Association's bi-annual Garage Sale! Amazing bargains for pre-loved books, toys, electric appliances and clothes awaits you at this unassuming sale. Other gems you are likely to find include unique bric-a-bracs.
Credit:
NCA
on Facebook
Credit:
NCA
on Facebook
All proceeds from the sale will go to supporting local charities. Whether you buy a gift for yourself or a loved one, your act of charity at the same will sure help make a change for someone else in Singapore.
When
: 3 December 2017, 9am to 12 noon.
Where
: 42 Jalan Kampong Chantek
Website
11. National Gallery Singapore Exhibitions
If you didn't manage to catch the wildly popular Yayoi Kusama exhibition at the National Gallery earlier this year, here's your chance to make up for it! This November, National Gallery Singapore will be launching a fascinating exhibition on the transformation of art in 19th-century Europe and Southeast Asia.
Credit: National Gallery Singapore on Facebook
No need to travel all the way to France to get a taste of classic European art: works loaned from world-famous museums all over the world will be on display, including several impressionist art pieces from the renowned Musée d'Orsay in Paris! Just for the kids, you'll want to head down for the "Play with Mozart: The Big Blue", a concert specially designed for toddlers and families. Kick back and relax with your children as you listen to the soothing musical notes and let them transport you to across tranquil seas and raging tides alike.
Credit: National Gallery Singapore on Facebook
Check out the
National Gallery website
for more details! ?
BONUS!
11. Glamping in Singapore
Maybe you've had a staycation or two in a luxurious hotel or a fancy boutique one. How about opting for a different experience by going on a glamorous-style camping – aptly named glamping – here in Singapore!
Credit: @
glampingcity
on Instagram
Sleep under the stars in a gorgeous tent that is all decked out with comfortable amenities like an airbed, fluffy cushions and even carpeted flooring! Everything you need for a luxurious-like stay in a camp environment will be set up for you so all you need to do is prepared to be awed ?.
Credit: @
glampingcity
on Instagram
This bohemian aesthetic is what popular Tumblr posts look like. Whether it is for a birthday, a wedding anniversary, a bridal shower or even a family get-together, glamping will definitely wow your guests. See, you don't have to miss out on enjoying your November/December vacation whilst still in Singapore! Contact:
Website
|
Instagram
And there you have it, ten things you can considering going plus a staycation-inspo during this holiday season. While your friends may be staying at swanky hotels abroad, at least you know you'll return to your comfy bed every night after spending your days out exploring all that Singapore have to offer. ? [inlinewidget id=35340]