Vast fields of powder-white snow, breathtaking landscapes of snow-capped mountains, and gorgeous seasonal light-ups in the city centres: European winters are every bit as magical as you'd imagine it to be. And while summer might (literally) be the hot favourite time of the year for travellers to Europe in general, if you're looking to save money on that dream European trip, winter's your best bet, with its off-season rates and less crowded attractions.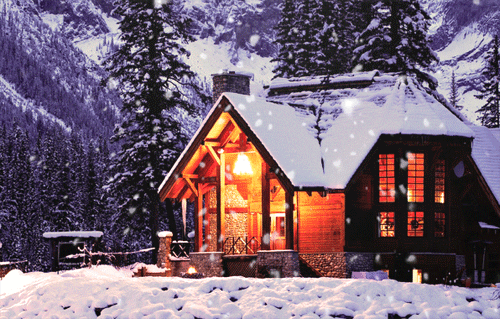 Credit: Giphy
If you're still not convinced that you don't need to empty your bank accounts to have the European winter escapade of your dreams, let these 10 tips for the most affordable winter vacation in Europe change your mind ? [inlinewidget id=36488] [inlinewidget id=36492]
1. Get cheap flights into Europe with seasonal winter sales
We don't know about you, but flight tickets tend to take up the bulk of our travel expenses when we travel long-haul. Contrary to popular belief, though, flight tickets to Europe need not be expensive. You just have to know which sales to look out for and strike while the iron is hot!
Credit: Andrew and Annemarie on Flickr
Take KLM's Winter Sale, for example: you can
fly from Singapore to Europe's most popular winter destinations from just SGD800 all-in!
Promotion is valid from 14 - 21 November for the travel period from 1 January - 30 June 2018. For Indonesian travellers, you can
fly from Indonesia to Europe's top winter destinations from IDR9,990,000 all-in!
Promotion is valid from 14 - 21 November for the travel period from 19 November 2017 - 30 September 2018.
Credit: Kyle Taylor on Flickr
#HHWT Tip: 
It's best to plan your trip as far in advance as possible; promotional periods for flight tickets run for a limited time only and have a specific travel period within which you can use your purchased flight tickets ?
2. Hit up Europe's wallet-friendly winter sports hotspots
When it comes to winter sports, the first thing that pops into your mind would probably be Switzerland, whose mountains and slopes are dotted with countless luxury ski resorts. But is there a place for those of us who want the ski resort experience without the price tag? ?
Kirchberg, Austria
Of course ? Though it's lesser known than its fabulous Swiss counterpart, Austria's vast snowy-white landscapes make it the perfect budget-friendly destination for winter sports.
Credit: Simon Matzinger on Flickr
The ski resorts in Austria tend to be cosier and less crowded than Swiss ski resorts, and definitely more affordable as well. Check out Kirchberg, for instance, which is a great ski area by itself, but it's also just a short 10-minute (and 3 euros!) train ride away from Kitzbuhel, widely regarded as the world's best ski resort.
Getting there: 
Fly to Vienna, then catch a train down to Salzburg and head up to Kirchberg via free shuttle bus (they run from Christmas to March!)
Garmisch-Partenkirchen, Germany
If you're looking for a bigger challenge, though, head to Germany's Garmisch-Partenkirchen for an Olympic-worthy ski experience that won't break your bank.
Credit:Martin Fisch on Flickr
It houses an impressive Olympic Ski Stadium which you can access -- wait for it --free of charge!
#HHWT Tip: 
Come in early January to witness the annual New Year Ski Jump along with other winter sports lovers.
Credit: Pixelteufel on Flickr
Getting there: 
From Munich, you can catch a train into Garmisch.
3. Be mesmerized by Europe's winter light-ups
Between frolicking about in the snow and admiring the gorgeous winter illuminations, we can't quite decide what our favourite thing about winter is. For sure, though, the winter illuminations are not to be missed if you're planning a European winter vacation soon! Most European city centres will be decked out in various twinkling light displays, but for a true-blue winter light-up, head to these two (affordable!) spots for some seriously gorgeous winter lights ✨
Kew Gardens, London
A hidden gem relatively unknown to most tourists, this picturesque garden located in West London is beautiful all year round. Come winter, though, the gardens are aglow with the light-ups of Christmas At Kew!
Credit: Victoria Adams on Faceboook
From romantic Instagram-worthy light tunnels to festive after-dark light, music and sound shows, Kew Gardens is a winter must-see!
#HHWT Tip: 
Buy your tickets in advance online to get it at cheaper rates than buying in person at Kew Gardens entrance. If you're travelling with family, buy the family bundle to get the most savings!
Credit: m.shattock on Flickr
Prices:
Adults£16, Children £10
Opening hours:
Christmas at Kew is open from 5-10PM, choose a time slot for entry (last entry 7:40PM)
Tivoli Gardens, Copenhagen
At more than a 100 years old, Copenhagen's most famous amusement park and garden is a crowd favourite during the winter months because of the breathtaking illuminations that take place at this time.
Credit: Maria Eklind on Flickr
Make a beeline for the Nimb Hotel overlooking the Tivoli Gardens: its Islamically influenced architecture is especially captivating when it's adorned with glowing lights and sculptures during the winter.
#HHWT Tip:
Tivoli Gardens is also where Hans Christian Andersen (who wrote The Little Mermaid) was inspired to write another children's fairy-tale classic of his, The Nightingale!
Credit: Maria Eklind on Flickr
Besides the winter illumination, a local Christmas market takes place at the end of every year, and even if you're not much of a shopper, soak in as much as of the local culture as possible while you're here and take your time to wander around the gardens.
4. Go budget shopping at Christmas markets
No winter trip to Europe is complete without indulging in some year-end shopping madness! Christmas is a huge celebration all across Europe, so you'll find Christmas markets literally everywhere, selling everything from hot cocoa to winter clothing and home decoration accessories.
Gendarmenmarkt Christmas Market, Berlin
Berlin's Christmas markets are world-renowned for the festivity and celebratory atmosphere that often accompanies them. And with more than 60 Christmas markets in Berlin alone (least of which is the Gendarmenmarkt), you won't be hard pressed to come across amazing finds here.
Credit: Sergey Galyonkin on Flickr
Help yourself to the huge selections of Kashmir scarves to bundle up even more in the cold (and of course, as hijabs too) or scour the sprawling markets for unique souvenirs and trinkets to decorate your home with.
Christkindlmarkt, Rathausplatz, Vienna
Austria's Christmas markets (Christkindlmarkt) are a force to be reckoned with for their sheer popularity, especially for this one situated in the Rathausplatz, which draws 3.5 million visitors a year!
Credit: Gabriel Hess on Flickr
With a long tradition dating back to the late 18th century, this is the biggest and most loved Christmas market in Austria. Admire the impressive backdrop of the City Hall as you join the crowds weaving past the rows of stalls at the market!
#HHWT Tip: 
The European equivalent of Black Friday, Boxing Day (26 Dec) sales are the most anticipated sales of the entire year because of their massive discounts. Seriously: you might even be able to get tops and scarves for as little as 5 euros ?
Credit: David Holt on Flickr
5. Pick a tulip (for free!) on Amsterdam's National Tulip Day
No other country in the world is perhaps more renowned for its tulips than the Netherlands is, but it's a common misperception that the only time you can admire tulips in full bloom is in Spring. Every 3rd Saturday of January (this year, it's 20 Jan 2018), National Tulip Day takes place to kick off the tulip season!
Credit: @willemoking on Instagram
Head down to the famous Dam Square to pick your very own bouquet of tulips: the square is filled with gorgeous tulips in every hue imaginable every National Tulip Day.
Credit: @dutch_dreams_jc on Instagram
#HHWT Tip: 
Head down as early as possible to avoid the massive crowds that'll show up at the Dam Square later on during the day, and have your pick of the freshest tulips available!
Credit: Ministerie van Buitenlandse Zaken on FlickrP.S. Visiting Europe this winter? Fly from Singapore to Europe's 15 most popular winter destinations from just SGD800 all-in! Promotion is valid from 14 - 21 November for the travel period from 1 January – 30 June 2018. For Indonesian travellers, you can fly from Indonesia to Europe from just IDR9,990,000 all-in! Promotion is valid from 14 - 21 November for the travel period from 19 November 2017 - 30 September 2018. 
6. Take advantage of the winter low season
Europe's most popular tourist hotspots are actually much more pleasant during the winter than in the peak season of summer. With lesser crowds and generally lower rates for accommodation, you can take your time packing your day with as many attractions as possible without worrying about wasting time queuing up!
Rome, Italy
Rome is probably one of the best destinations to visit to make use of the winter low season's benefits -- while it's jam-packed with hordes of crowds in summer (especially for the Colosseum!), you'll have much more room to walk around during winter ?
Credit: Gary Denham on Flickr
Of course, that also means that hotel rates will be much more affordable since there's less demand for them during winter. Finding an affordable, centrally located accommodation in Rome in winter is definitely much easier than in the summer.
Budapest, Hungary
Eastern Europe is generally cheaper than Western Europe all year round, but it's even cheaper (not to mention heartbreakingly beautiful) during winter, especially in Budapest!
Credit: Nora Vasak on Facebook
Can't get enough of Hogwarts? No need to go all the way to England to channel your inner Harry Potter. Be sure to visit the Fisherman's Bastion, which looks just like the actual castles used for filming in the Harry Potter movies!
7. Save on sightseeing expenses with free tours and tourist passes
If just the thought of navigating through the winding streets of Europe's cities stresses you out, don't fret -- all you need is one of the free walking tours that are easily available across Europe! Though you're expected to give a small tip to your tour guide at the end of the tour, it's an ingenious (and super affordable) way to get the general feel of a city before you zoom in on the attractions you want to visit, especially if you're a first-time traveller.
Credit: Art, Craft and Architecture on Facebook
There's even a huge variety of themed free tours you can take. In Amsterdam, for instance, Sandeman's runs free walking tours that truly give you a feel of local lifestyles, like the Amsterdam city bike tour and the alternative Amsterdam tour. Sometimes, though, a general walking tour isn't enough when you're planning to pack every last possible minute of your trip with sightseeing. If that sounds like you, it's best to get a tourist pass that bundles together access to public transportation and top local attractions.
Credit: kuhnmi on Flickr
The picturesque Swiss town of Zurich has an incredibly useful ZurichCARD which, for just USD25, gives unlimited travel by bus, train and cableway, boat rides, river cruises, AND free or reduced admission to most of Zurich's museums!
8. Go crazy at winter funfairs for cheap
Every Christmas, a corner of Hyde Park transforms into this magical Winter Wonderland: a sprawling funfair complete with thrilling rollercoaster rides, myriad stalls, and live music. Best of all, entrance is completely FREE!
Credit: @michael__boys on Instagram
Some of the attractions within the Wonderland are paid--you'll want to book your tickets in advance for the Giant Wheel and Ice Rink especially since these are super popular!
#HHWT Tip:
If you've got kids in tow, getting a family ticket for £24 (for 2 adult & 2 children) will save you £4 compared to 4 individual tickets.
Credit: @emilialazaro on Instagram
When you're feeling peckish, treat yourself to some good old chocolate-slathered waffles and wash it down with a steaming mug of hot chocolate for the perfect winter pick-me-up!
9. Catch the Northern Lights from a hostel
Nature's one-and-only spectacular light phenomenon is a once-in-a-lifetime spectacle that's probably already on all of our bucket lists, so why not make that life-changing trip to catch it this winter? And nope, it doesn't have to be expensive ?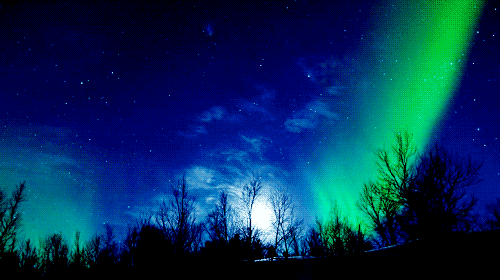 Credit: Giphy
Finland is one of the best places in the Northern hemisphere to chase the Aurora Borealis, so you'll want to make Helsinki your base. While the Lights generally occur in north Finland's Lapland region, they've been known to appear in Helsinki on rare occasions, so keep a lookout for them!
Credit: Steve K on Flickr
#HHWT Tip: 
Spend as much time outdoors as possible to maximize your chances of spotting the Northern Lights - they can appear and disappear just as quickly anytime between sunset to dawn. You'll have better chances of catching them at dark places like Inari Lake. If you're planning to camp outdoors and wait till the Northern Lights makes its appearance, there's no need to book a stay at Finland's famous glass igloos for that. Stay at the 7 Fells Hostel, which comes highly recommended for its affordability and excellent service! The hostel owner will even wake you up personally when the Northern Lights are out ?
Credit: 7 Fells Hostel on Facebook
BONUS!
For die-hard Northern Lights fans, fly into Oslo and then head up to Tromso, which has the highest odds of seeing the Northern Lights in the Northern hemisphere -- you can even see it from your bedroom window if you're lucky! Norway itself might be expensive, but you can cut your budget by staying at hostels.
Credit: Love Norway on Facebook
10. Cook your own meals to save on food
There's nothing quite like sitting down to a lavish table of warm home-cooked dishes at the end of a long day of sightseeing. Plus, cooking from your apartment will help you cut your food expenses while traveling, which you really can't say no to!
After all that hearty goodness, get rid of those wintry chills with a warm cup of tea before you crawl into bed for some much-needed rest ?
#HHWT Tip:
You can find halal grocery stores all around Europe to buy the necessary ingredients for your home-cooked feast! That European winter vacation you've always dreamt of doesn't need to burn a hole in your wallet. Armed with these awesome budget-friendly tips, you'll be breezing through Europe without a worry on your mind ? [inlinewidget id=36488] [inlinewidget id=36492]
This article was brought to you by KLM Royal Dutch Airlines.