With autumn just around the corner, everyone's planning for the trip of a lifetime! From breathing in the crisp, cold autumn air to witnessing the kaleidoscope of cascading coloured leaves, you'll be falling in love with fall soon enough ?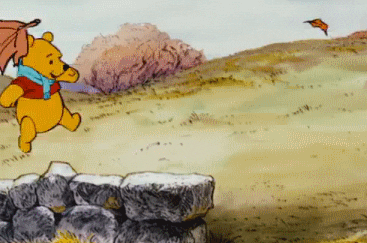 Credit: giphy
Plus, there's no better place to enjoy this season than Europe, home to one of the most beautiful fall foliage in the world ? Still need more convincing? Here's 8 reasons why visiting Europe in the fall is the best time of the year! [inlinewidget id=29795] [inlinewidget id=29798]
1. Off peak season = less crowds!
With the peak summer season having rolled by, you can definitely expect less crowds and more time to fully explore everything Europe has to offer (without the pushing and shoving!) ?
Credit: Frank Pickavant on Flickr
No more long waiting hours to get into cramped museums or practically fight for a table at a local eatery! Plus, with lesser crowds and fall being the off-peak season, you can expect low travel prices, be it for accommodations or flights.
Credit: Tambako The Jaguar on Flickr
KLM, for example, is currently having amazing Dream Deals to Europe
from Singapore (from SGD759)
and
from Indonesia (from IDR 9,200,000)
! Book now till 14 September 2017 to enjoy these affordable rates! Who says travelling to Europe has to be expensive? ?
2. One of the best places in the world to see autumn foliage ?
In the months leading up to the cold winter season, the entire continent of Europe is transformed into a red, orange and yellow-hued wonderland before being submerged in blankets of snow-white snow. Fall is the best time to visit Europe, given the lack of crowds and oh-so perfect weather ?
Be in awe of autumn foliage so beautiful that you have to see it to believe it! If you're heading to Paris, take a day trip to Loire Valley, once the stomping grounds of great kings and nobles. With shades of beautiful golden and fiery reds against the gorgeous Chateau background, it's just the place to relax and have a nice picnic within the castle compounds.
The enchanting city of Prague is another crowd favourite when it comes to witnessing the autumn foliage. Not only will there be fewer lines at major attractions, with romantic strolls coupled with soft contemporary music playing in the background, it's for sure one of the most romantic cities in the world ?
Credit: Jan Fidler on Flickr
Time to hint to your significant other about where to go on your next adventure together ?
3. Delicious snacks that'll leave you feeling warm and fuzzy inside
Though not as unbearably cold as the freezing winter months, the slightly chilly weather in fall can be a bit of a challenge to one who's not used to it.  But there's nothing like good old stroopwafels (especially if you're in Amsterdam) to warm you up! A thinner cousin of the waffle, stroopwafels are two freshly grilled thin waffles with a sinful caramel spread in the middle ?
Hot and gooey, you can choose from the original (with caramel inside) or go all out and get the one with chocolate on it. (But why not try both while you're at it??) Do note that stroopwaffles are not halal-certified, so please consume at your own discretion.
#HHWT Tip:
If you're in Amsterdam and craving for some meat, stop by Benny's Chicken for succulent, halal-certified wings! It's seriously finger-licking good ?
4. Scenic cross-country train rides with jaw-dropping views
One of the best ways to travel through Europe is to hop on the next train out! Take in the sights of Switzerland aboard The Chocolate Train (yup, you read that right ?) Though you'll (regrettably) not be touring around Charlie's Chocolate Factory, the Cailler-Nestlé chocolate factory at Broc is the next best thing!
Credit: Norio NAKAYAMA on Flickr
Sample Switzerland's most famous delicacy– Swiss chocolate*, while travelling on a first-class, 1915 vintage coach! Mouth-watering chocolate plus jaw-dropping views of Switzerland's gorgeous natural landscape? Heaven. On. Earth. ?
*
The chocolate served is not halal-certified, do consume at your own discretion. 
Credit: Bailiwick Studios on Flickr
Or go full steam ahead with the Train des Pignes! Discover the sprawling hills of Nice, France aboard a 1925 steam locomotive, where you'll even swing by the quaint French village of Annot, hidden high up in the mountains.
5. Seasonal festivals galore!
On another sweet note, seasonal festivals are all in the rage in Europe, especially during autumn! Stop by Italy and savour delicious treats at Perugia's Eurochocolate Festival ?
Credit: Eurochocolate official on Facebook
For about a week, the cobbled streets of usually quiet Perugia are lined with stalls hawking their delectable wares and bustling with fun activities from games to tastings and cooking lessons, and even beauty treatments ? The best part? Everything is completely free!
*The chocolate served is not halal-certified, do consume at your own discretion. 
[caption id="attachment_24312" align="alignnone" width="900"]
Colourful corn on sale at the Sagra della Patata[/caption]
Credit: umbria_love on Instagram
While you're in Italy, take the chance to check out a local
 sagre! Sagre
 (or food festivals in Italian) mushroom across the country in October and November as farmers harvest the season's bounty. Some of the foods found in abundance in autumn include porcini, potatoes and chestnuts. With so many vegetarian options available, trust us, you'll be in for quite a feast ?
6. The best time to surround yourself in nature
Of course, there's no better way to truly appreciate the autumn season than by surrounding yourself with nature!
Credit: Terry Hughes on Flickr
Have a field day jumping into massive piles of fallen leaves at Lake District National Park in England, or go on a serene autumn walk around the park with your loved ones to appreciate the stunning changing of colours ?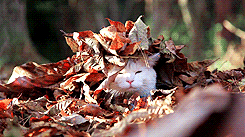 Credit: giphy
If you love adventure, embark on an epic autumn hike around Lai da Palpuogna in Switzerland! Voted the most beautiful place in the country, you can set up camp on the banks of the crystal-clear lake and rise up early to catch the breath-taking sunrise ?
Credit: Transformer18 on Flickr
7. Have your own intimate showing of the Northern Lights
Though winter is said to be the best time to catch the Northern Lights, heading over to Tromsø, Norway in autumn is just as great of an experience, if not better!
Credit: Stròlic Furlàn - Davide Gabino on Flickr
With autumn being the off-peak season, there will be less crowds, which gives you plenty of room to have your own intimate showing of the magnificent Northern Lights ✨
Credit: Claudia Regina on Flickr
Remember to pack some extra batteries for your cameras, you wouldn't want to miss a single second of the world's most amazing natural light show!
8. Let out your inner fashionista!
If there's one thing about autumn that we absolutely love, it's the fashion! Autumn wear is relatively lighter than winter wear, so you don't have to wear layer after layer of bulky outer/innerwear.
Time to step out of your comfort zone! Have a blast experimenting with different patterns and colours combinations to complement the fall foliage ?
With your fashion game in full force, you'll have no problem strutting down the streets of Paris and Italy with a steaming mug of hot chocolate in hand! Plus, autumn outfits are super versatile, you can reuse them for the following months as a casual outwear or one of your inner layers during the chilly winter months ?   [inlinewidget id=29838] [inlinewidget id=29839] Spending autumn in Europe is sure to be an experience you'll never forget! If you're loving everything Europe has to offer, check out
KLM's Dream Deals to Europe from Singapore and from Indonesia
! Book your tickets NOW till 14 September 2017 to enjoy these affordable rates ?  
Au revoir
, everyone!?
This article was brought to you by KLM.
Tags:europetravel-guide