Europe – holiday hotspot that seems to be on everyone's bucket list! However, a trip to the continent in the near future may not be practical if you're tight on the budget or saving that Euro-hopping experience for a honeymoon.
Fret not; here are 10 lookalike European villages, decked in various distinct European architecture, all located within Asia to satisfy your Europe wanderlust without travelling there!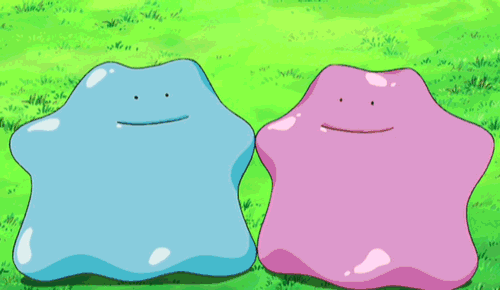 Credit:
giphy
1. Santorini Park, Hua Hin, Thailand
White walls, blue furnishings, and bougainvillea flowers - Santorini Park in Hua Hin, Thailand, has almost all the elements of the picture-perfect Greek island down to a tee. If you're looking to soak up some coastal Mediterranean vibes without travelling too far, you might want to check out this park!
Credit: Wisata Thailandon Facebook
What's more, Santorini Park also offers entertaining activities such as G-MAX bungee jumping and a Dark Ride 7D interactive game. If you're up for a theme park adventure surrounded by the whitewashed walls and coastal vibes of Santorini, this park is just for you ?
Credit:@seven17viageroson Instagram
Address:Kao Yai, Cha-am District, Phetchaburi 7612 Opening Hours:Mon - Fri 10:00 - 19:00, Sat - Sun 09:00 - 19:00
2. Huis Ten Bosch, Nagasaki, Japan
If you're craving for a slice of Dutch-styled architecture and landscape, but don't wish to travel all the way to Netherlands for it, you may want to check out Huis Ten Bosch in Japan! While Japan already boasts a number of amazing theme parks, this one was created to commemorate amicable historical relations between Japan and the Netherlands.
Credit:HUIS TEN BOSCHon Facebook
At Huis Ten Bosch, discover a tulip garden surrounded by traditional Dutch windmills, the Domtoren tower that stands at 150m high for visitors to get a sweeping view of the landscape, a 6km long canal, and the Palace Huis Ten Bosch which is a complete reconstruction of the place where the Dutch Queen lived!
Credit:DEPOT BASEL on Facebook
This theme park is also as impressive at night, with light systems illuminating the flower displays and building facades. Other attractions include the umbrella installation, where umbrellas are hung right above you to shelter you from the rain ?
Address:1-1 Huis Ten Bosch Machi, Sasebo, Nagasaki Prefecture 859-3292 Japan Opening Hours:Mon - Sun 09:00 - 22:00
3. Edelweiss Swiss Theme Park, Gapyeong, South Korea
Japan's next door neighbor, South Korea, also has its fair share of replica theme parks! The Edelweiss Swiss Theme Park in Gapyeong is one such theme park, locally known as "mini Switzerland".
Credit:Korea Tourism Organizationon Facebook
While being a picturesque location in general, you can also make your own chocolate at one of the many museums here, or ride down an outdoor slide from the top of a hill all the way down.
Credit: @fita.rahmasarion Instagram
Address:226-57 Darakjae-ro, Seorak-myeon, Gapyeong-gun, Gyeonggi-do, South Korea Opening Hours:Mon - Fri 10:00 - 18:00, Sat - Sun 09:00 - 18:00
4. Kota Mini Floating Market, Bandung, Indonesia
Newly opened in the middle of 2017, Kota Mini is an expansion to the Lembang Floating Market attraction that's located in Bandung! This European-themed addition to the park is worth visiting if you are bringing along children with you.
Credit: ichifirdaus on Instagram
Each building has its own specialty, and visitors can play dress up and take on a specific occupation within. 
Credit: kota_mini on Instagram
Kota Mini also boasts a Cat House, which is pretty much heaven for every feline lover out there ?
Credit: kota_mini on Instagram
Address:Jl. Baruajak No.194, Lembang, Kabupaten Bandung Barat, Jawa Barat 40391, Indonesia Opening Hours:Mon – Sun08:00 - 17:00
5. Petite France, Gyeonggi, South Korea
Besides the Edelweiss Swiss Theme Park mentioned earlier, Petite France is also another replica town, with pastel-hued buildings that mimic French architecture in South Korea.
Credit:@tim.tamsson Instagram
This village is also the site of a memorial hall dedicated to Saint-Exupery, author of the well-known French novel Le Petit Prince. It is also used to be the filming location for popular Korean drama series My Love from the Star, and well-known Korean variety show Running Man ?
Credit:@fynazailani on Instagram
Address:139 Goseong-ri, Oeseo-myeon, Gapyeong-gun, Gyeonggi-do, South Korea
6. Austrian Village of Hallstatt, Huizhou, China
While China has quite a number of copycat cities, such as Interlaken Swiss City and Florentia Village, Hallstatt in China has been the most outstanding as it is an exact replica of an ENTIRE village of celebrated UNESCO world heritage site - Hallstatt in Austria!
Credit:Travel.ru on Facebook
Initially planned for residential use, it has seen increasing visitorship from domestic tourists over the weekend, or couples looking for an enchanting wedding photoshoot.
Credit:Museo ICO on Facebook
Address:Boluo, Huizhou, Guangdong, China
7. Venetian Macao, Macau, China
As Macau is the last European territory within Asia to gain sovereignty, it is of no surprise that Macau has to have some European influences in their architecture! The Venetian Macao is one such example; a resort that has now become a popular tourist destination.
Credit: Venetian Macaoon Facebook
Modelled after the beautiful architecture of Venice, the Venetian experience comes complete with a gondola ride along San Luca Canal, and luxurious shopping (850 outlets!) at Sands Shoppes in Venetian Macao.
Credit: Venetian Macaoon Facebook
Address:Estrada da Baia de Nossa Senhora da Esperanca, Macau
8. Palio Village, Khao Yai, Thailand
Palio village, while being called a village, is actually a shopping center that is themed around Tuscan Italy. Its all terracotta walls and scarlet flowers here in quaint Palio, often dubbed "Little Italy" by locals.
Credit: asiaone.travelon Instagram
At Palio Village, you can give the 4D ride a try if you're looking for some adventure, or watch masquerades for some entertainment!
Credit:@Triumph Star Travels on Facebook
Address:146/1 ม.4 Palio Khaoyai, Pak Chong District, Nakhon Ratchasima 30130, Thailand
Opening Hours:Sun - Thur 09:00 - 19:00, Fri - Sat 08:30 - 20:00
BONUS!
If you want more of the rustic Tuscan Italy vibes, you may also want to check out Primo Piazza, just a 20-minute drive away from Palio. There, you may get the chance to pet and feed cute alpacas!
Credit: marimohsh on Instagram
Address:Mu Si, Pak Chong District, Nakhon Ratchasima 30130, Thailand Opening Hours:Mon – Sun09:00 - 18:00
9. Thames Valley, Khao Yai, Thailand
These copycat villages seem to be everywhere in Thailand, doesn't it? ? Thames Valley, also located in Khao Yai, is a take on charming English country-side architecture.
Credit:@thamesvalleykhaoyaion Instagram
Thames Valley has also been the site of numerous wedding photoshoots. This English-looking hotel also sports a garden maze if you're looking to add a whimsical touch to your photoshoots!
Credit: 95_photographers on Instagram
Address:Tambon Mu Si, Amphoe Pak Chong, Chang Wat Nakhon Ratchasima 30130, Thailand
If you are interested to discover more of Khao Yai, you may want to check our previous article here! 
10. Colmar Tropicale French Theme Resort, Bukit Tinggi, Malaysia
One cannot end a list of European villages found in Asia without this French-themed hotel located in Malaysia! This well-known attraction, situated relatively close to Genting Highlands, is a favourite destination among locals for a weekend escapade. The cooling weather at Colmar Tropicale is also a far cry from the hot and sunny climate throughout the rest of Malaysia!
Credit:Jenifer Godanion Facebook
Do try out the various French-themed cuisines and pastries while you're there. In addition, there's an Animal Park, where you can feed and pet animals such as deers and rabbits, and if you're the adventurous sort, try out the 6D Motion Adventure ride!
Credit: julia_aia on Instagram
Address:KM 48 Persimpangan Bertingkat, Lebuhraya Karak, Bukit Tinggi, 28750 Bentong, Pahang, Malaysia
Hasn't imitation always been the best form of flattery? If you haven't been to these European-looking villages in Asia, you have to give them a try before deciding if they match up to the original attractions they are modelled after!
Tags:asiatravel-guide