With the year end fast approaching, most of us probably have our holiday itinerary well planned, ready to be unleashed the moment we're done with school or work. Vacations can be the highlight of our year but hectic travel schedules and poor safety know-hows make it the best time for the worst to happen. High theft rates, misplaced personal belongings and almost certainly getting lost at some point can really dampen your adventure.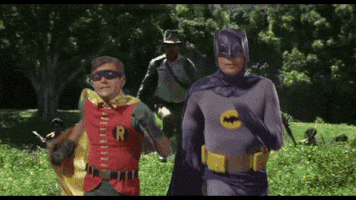 Credit:
giphy
Before you break glass in case of emergency, we're here to help cover the basics of a safe traveler ? Here are some pointers to prevent your dream destination from quickly turning into a walking disaster.
Want to travel like a pro modern Muslim traveller? Check out our guide here!
1. Check the local weather
Knowing the weather conditions of your destination is an important safety measure for a variety of reasons. Not only is it important to know how to dress and what gear to pack but in some cases, it can prove to be a matter of survival.
Check the weather at the time of booking your tickets and again before departure as drastic weather conditions can affect your journey and stay. Browse the local meteorology site and don't neglect any warnings! It's best to prioritise your safety instead of ending up deserted in an unknown land ?
Credit:Alan Engon Flickr
Most countries limit their attractions based on the season and weather conditions so check when's best to visit for your particular purpose. Let's face it, airports can be nice but realising all the spots on your travel list are closed for the season may only leave you the option of shopping duty free instead of enjoying the best your destination has to offer (in another season) ?
Credit:Anne Helmondon Flickr
Packing essentials for extreme weather conditions is crucial for a comfortable trip. 
#HHWT Tip: Cotton clothing keeps you cool during summer while thermal clothing is light enough not to bulk up your luggage and more importantly, keep you nice and warm ?
2. Ensure you're insured
Your journey may have some unexpected bumps that are beyond your control. Insurance will help you minimise the damage of those bumps if needed.
Most people only purchase one policy but it's impossible to predict which insurance will be needed if you're in traveling distress. Finding suitable insurance coverage may not be fun but feeling secure sure makes it worth the effort!
Credit: David Wall on Flickr
Travel insurance is top priority but it's worth noting the coverage of your existing policies. Renew or purchase health insurance and be well aware of the coverage especially if you're traveling overseas. Insurance for your belongings may not bring back your lost property but at the very least, it can compensate financially for a little stand-in comfort ?
Credit: lafamiliaviajera on Instagram
Book your tickets then get your insurance sorted right away. You'll thank yourself (and us!) if you find yourself in an unfortunate situation when traveling and have the right form of protection. There's a reason insurance sounds like assurance (or maybe there isn't but better be safe than sorry ?).
3.Prepare copies of important documents
Exploring sights with all your belongings strapped to you can be burdensome for long walks on the beach and possibly attract unwanted attention. That being said, don't forget to pack all necessary documents!
Credit: J Aaron Farr on Flickr
Carry only relevant official documents you may need throughout your journey. It's also handy to make copies of all pages and keep one with you but also leave a set at home with someone you trust. Just in case you lose any of them, you still have some proof of identity and it'll help when contacting authorities.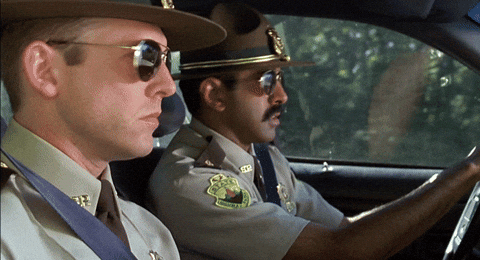 Credit:
giphy
If you're staying at a trusted accommodation like reputable hotels, you can opt to keep your documents in a hotel safe (perhaps for a small fee) rather than the ones provided in the rooms. These safes usually come with some form of coverage for loss and will be a lot more secure! If not, it's probably best to keep them with you.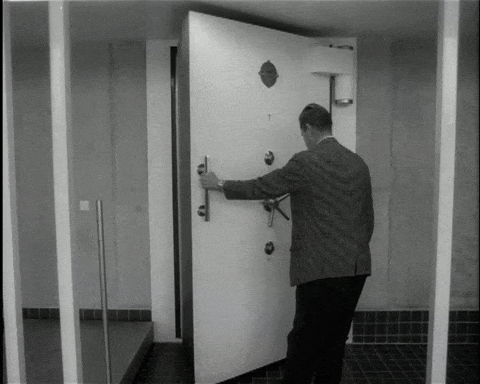 Credit: giphy
4. Keep your valuables safe
Observe your bags and other possessions at all times because stranger danger applies to adults too ? Never leave your bags unattended! Most airports dispose unattended bags for a variety of reasons so always practise keeping your bags close by at all times. Take them with you everywhere (even to the washroom!) and always keep any zips or openings away from public access, facing you.
Credit: JD Hancock on Flickr
Perhaps the easiest but most ignored tip of all time is to not flash your valuables. Keep jewellery to a minimum or better yet, none at all. Carry your ID, cash and credit cards in different pockets. Invest in money belts and don't carry too much cash. 
Credit: Laura Mason on Flickr
Opt for credit cards that don't charge foreign currency fees for a lighter pocket. Always check your credit card and charges applied before every transaction; it won't be fun to learn you paid triple the price you expected only after you've left ?
Credit: frankieleon on Flickr
It's also not advisable to fill out luggage tags with your actual home address - especially if no one's home! Use your office address or that of a close friend or relative. It probably goes without saying not to reveal your residential address to a "friendly" stranger or your luggage tags will be very sad ?
5. Inform loved ones of your itinerary
How ideal would it be to disappear under the radar and avoid any form of responsibility waiting for you back home when you're on vacation? ? What's less ideal is to completely disappear without a trace! It helps to leave contact information of your accommodation and dates of your stay to family back home. In case they can't directly reach you, they would be at ease if they can reach you through your hotel.
Credit: Dennis Candy on Flickr
Always inform friends and family or your travel partners where you're heading and when. If it's a particularly risky adventure then give them a time by which they should hear from you so if they don't, they know to start looking for you. Take pictures of your routes and inform them of who you're with and if there's a means to contact them as well. This seems like tedious work but being in a foreign land warrants extra precaution!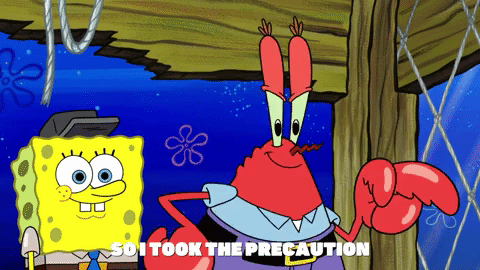 Credit:
giphy
Keeping them informed will also help your parents- or anyone really- who panic easily to be at ease instead of calling authorities if they don't hear back from you after 1 missed call (potentially 101 missed calls by the time you find out) while you're probably just enjoying a long, relaxing bath ?
Need tips on travelling for the first time with your buddies? We've got you covered!
6. Don't overshare your travel plans
First we tell you to share your plans and suddenly we're saying don't?! No typos here, what we mean is to keep your travel plans a secret from everyone else ?
Think of yourself as a secret agent on a big mission to have fun! The success of your mission depends on limiting information leaked to anyone except for you and your team. Just like that, share your travel plans with select, trusted individuals and don't share details with strangers or even acquaintances.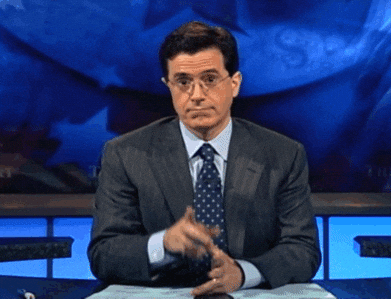 Credit:
giphy
While it's tempting to post your latest adventure on social media, it's preferable not to do so especially when you're still on the road. If you want to, post about your trip after you've returned. This means no posting plans of where you are, when you'll be away or when you're returning just to get the likes on your social media. This also gives you the chance to simply be in the present and enjoy every moment of it ❤️
Credit: @coveredexplorer on Instagram
If you absolutely want to, restrict your privacy settings to those very close to you because an empty house or a traveler in unfamiliar territory are both equally vulnerable targets so be more safe by sharing less! Get likes for your adventure and even more likes for returning home safely ?
7. Surf the web with care
Still on the topic of internet usage, most public places offer free Wi-Fi which is most certainly a travel bonus. It's great to be able to reach family members and browse through your social media sites while away but be careful when using public Wi-Fi ?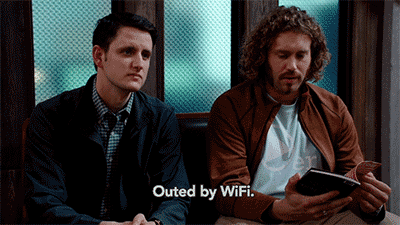 Credit:
giphy
Some connections will need limited personal information to access their services. The downside to this service is that it's usually using a shared or open Wi-Fi connection without much security. One way to prevent that from potentially happening is getting a virtual private network (VPN) that will help you browse the internet with some level of privacy ?
Credit: @nacho_fidalgo_eldelacamara on Instagram
To avoid any unwanted theft of personal and payment information, it's worth spending a little more on a good data plan to access the internet on your mobile or be able to hotspot on your laptop. That way you can avoid flimsy public connections and do all your online shopping safely ?
8. Update yourself on current affairs
Almost all travel information is accessible online so why not tap your screen a few extra times to search for safety information on your destinations? ? Most governments equip users with information about current local affairs. Using these websites to check immigration information, current events and even potential safety warnings will pay off greatly especially if you're heading overseas to a place you've never been to before.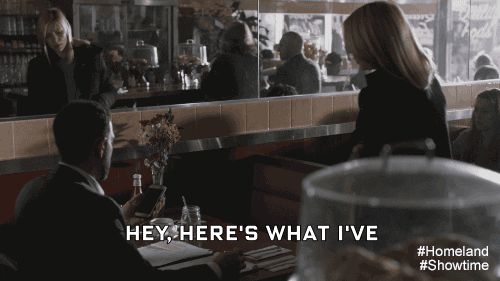 Credit:
giphy
Search news on your destination to find accurate details on the situation of the location, including potential threats, disease warnings and the political climate. Any sign of unrest should be treated with caution.
Credit: Jes on Flickr
The U.S. State Department has a portion of its website dedicated to update safety information for every country in the world! It gives you quick access to local laws, travel restrictions and crime warnings. Just scroll through the website and you'll find more information than you realised you could ?
9. Take care of your health
Before going on your trip, adjust your dietary pattern to fit traveling and limit intake of rich food that can make you fall sick. It's also worth going on those dreaded long walks or jogging to get into the habit of traveling by foot a lot. An apple a day can only keep the doctor away only if you throw it at them hard enough, so you're going to have to take some personal steps to avoid falling sick ?
Credit: @intanlestari338 on Instagram
Before leaving, update your vaccinations list and get any that would be necessary as some countries may request specific shots to be taken before entering or even heading back. Pack a mini safety kit with basic medicines, prescribed medication (and prescription) if any, sunscreen, insect-repellent and plasters just in case you fall sick or literally fall ?
Credit: Jonathan Rolande on Flickr
Treat any injury, animal or insect bite and any symptom before it gets worse. You're only going to be able to take Instagram-worthy selfies if you're healthy and happy so focus on taking care of yourself because in some cases, jet lag can cause enough misery.
10. Blend in, don't stand out
While most locals tend to give foreigners attention and want to get to know more about them, it's advisable not to stick out like a sore thumb. There may be differences you can't help but as much as you can, act and look like a local ?
Credit: ishpoon Instagram
Learn about the culture and customs before you get there and try to abide by them. Try to dress more like the locals, avoid unnecessary communication and walk with confidence ? That way you're less likely to be approached and won't offend the locals.
Credit: FILIPINO MUSLIM on Facebook 
Try to learn some local phrases and always be prepared that locals may not understand the language you speak. Learning the routes you need to take beforehand will also be helpful as you'll be able to find your way better and not get lost ? Carry a handy map with your routes clearly indicated - it'll be extra helpful if you need guidance from the locals, as hand signals may be needed where verbal communication fails!
The most important tip when traveling overseas is to learn the local emergency hotlines and save them along with the contact details of your accommodation and your nearest embassy or consulate. For a boost of divine intervention, do check out our list of 8 Powerful Duas Every Muslim Traveller Needs To Know to stay extra safe!
Pack your bags, unpack your worries but give some attention to detail so that you're able to fully enjoy your adventure because peak season traveling is a lot more than busy travellers accidentally bumping into one another while running to catch their transportation. You'll want to have a trip to remember, but not for the wrong reasons ?