Whisking away to a new holiday destination is a dream for most travellers, but the truth is, some of us aren't blessed with the luxury of unlimited travel funds.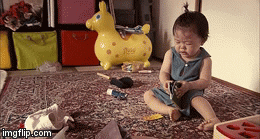 Credit: giphy
The truest traveller never allows that said luxury to stop them from pursuing their desired escapade every now and then. Searching high and low for budget-friendly travel destinations gave you a mild headache? Let us introduce you to a variety of Muslim-friendly destinations that don't require any credit card swipes or coin box smashing ? P.S. We've launched the 
HHWT 

Travel Planner
 (with a brand new look ?) on our website so it's even easier for you to plan your trip online! Aside from finding the yummiest halal food, attractions and prayer spaces all in one space, you'll get amazing special deals* on selected eateries, even when you travel 
?
 All you have to do is 
SIGN UP on our platform
to reveal the code and redeem your yummy deals instantly!
1.Kazakhstan
Credit: maravillosos on Instagram
With the majority of Kazakhstan's population being Muslim, this destination is a great one for travellers who want to explore a non-touristy location. Everything from dining in a halal restaurant to finding a nearby mosque to fulfill your prayer obligations can be done with ease here!
Credit: Alex Fa on Flickr
If you're in Kazakhstan mainly for their unbeatable sightseeing exploration, channel your escape to Almaty for their quasi-European cafes, appreciate the green valleys of Aksu-Zhabagyly Nature Reserve, and capture great moments amid the capital city of Astana.
2.Indonesia
Credit: id_pendaki on Instagram
Anyone who has been to Indonesia would know that there are many reasons to revisit this popular travel destination over and over again. Packed with truly delicious street food and amazing cultural diversity, it's fairly easy for Indonesia to win us, travellers, over ?
Credit: foodgallerybdg on Instagram
For the best cultural and historical immersion that Indonesia has to offer, hike away at the Komodo National Park, snorkel at Gili Island, admire the coral garden surrounding Banda Islands, or enjoy a bowl of soto ayam at the street stalls of Jakarta ?
Check out our amazing travel guide to Indonesia
here
!
3.Malaysia
Credit: leandreadeleeuw on Instagram
Planning a budget-friendly trip to Malaysia is doable thanks to the affordable food and accommodation choices! Being smack in the middle of Southeast Asia also promises great tropical weather and flight connectivity.
Credit: marshal_photography on Instagram
When you're in town, visit the heritage city of George Town in Penang, trek through the lush rainforest of Taman Negara, say hello to the orangutans in Sandakan, Sabah or embrace the electrifying capital city of Kuala Lumpur.
Plan your trip to Malaysia with our various travel guides
here
 ?
4.Bosnia and Herzegovina
Credit: alen_velagic on Instagram
There are many reasons why travelling to Bosnia and Herzegovina should be on your bucket list. Still a secret gem for many, Bosnia has the ability to captivate and charm travellers with their delicious Halal delicacies, affordable accommodations, and amazing cityscape ?
Credit: midhatmujkic on Instagram
When you're here, go kitesurfing in Neretva River, cliff diving at Stari Most, swim peacefully at the Kravice waterfall, say a prayer at Gazi Husrev-beg Mosque, and explore the country's history at the Historical Museum of Bosnia and Herzegovina!
Credit: t.beckerman on Instagram
Need more reasons for Bosnia to be on your travel list? We've got you covered 
here
!
5.Thailand
Credit: Nicolas Volmer on Flickr
It comes to no surprise that Thailand is a huge favourite among tourists far and wide. Beaming with friendly smiles and cultural diversity, it leaves travellers yearning for a weekend trip to this beautiful destination!
Credit: Francois Phillip on Instagram
If you have Thailand listed in your upcoming trips, shop till you drop at their famous Bangkok street markets, scuba dive in Koh Samui, sunbathe by the beaches of Phuket, or visit the gorgeous temples in Chiang Mai.
Our Thailand
travel guides
 cover everything from food to hotels ☺️
6.Uzbekistan
Credit: alexander_kosushkin on Instagram
It's about time that we give Uzbekistan the tourism recognition that it deserves. Dotted with beautiful architecture and rich history, anyone who visits Uzbekistan will have a wealth of interesting stories to share when they leave.
Credit: dmitryksentsev on Instagram
Being a predominantly Muslim country, there are many Sufi tours available that will take you to historical and holy sites!
Credit: dmitryksentsev on Instagram
Some of which includes the Zangiata mausoleum in Tashkent and pilgrimage to the holy sites of Sufism and Bakhouddin Naqshband.
7.Sri Lanka
Credit: jonesaroundtheworld on Instagram
With the increasing Muslim tours in Sri Lanka, whisk yourself away from the hustle and bustle of the city and into the serene landscape of this beautiful destination. Guaranteeing a laid-back and easy going holiday for the busy folks, there are many sights and sounds to discover when you're here in Sri Lanka ?
Credit: jonharris_photography on Instagram
Take it upon yourself to visit the monuments in Gal Vihara, explore the ancient rock fortress of Sigiriya, get up close to the sacred tooth relic at Temple of the Tooth, play with the gentle elephants at the Pinnawala Elephant Orphanage and of course, sip a cup of Ceylon tea in their local plantation.
Credit: srilanka.travel on Instagram
Aside from fast food chains and vegetarian restaurants, Sri Lanka's tourism is also broadening their efforts to provide halal-certified eateries, so do keep a look out for it!
8.Vietnam
Credit: greg_smeg on Instagram
Let your wallet rests with ease knowing that your budget will be on track when travelling around Vietnam. People-watching is everyone's favourite pastime as they slurp down delicious pho with a soundtrack of roaring motorbikes!
Credit: rameynewell on Instagram
If your travel pulse is in Vietnam, enjoy the junk boat tour at Ha Long Bay, listen to the lapping waves at Phu Quoc beach, trek through the Phong Nha-Ke Bang National Park, and admire the architecture at Imperial City in Hue.
Credit: David McKelvey on Flickr
P.S. 
Here
 are more things you can do in Vietnam!
9.Morocco
Credit: lab.shots on Instagram
There are many reasons why Morocco is a fascinating destination to explore. Sprawled with beautiful landscapes, amazing diversity, and delicious local cuisine, treating yourself with a trip to Morocco is a must-do when you're here!
Credit: whemma on Instagram
Credit: dorr_thyy on Instagram
When you're in town, wander through the labyrinth of Jemaa el-Fnaa market, appreciate the architecture at Hassan II Mosque, ascend the Atlas Mountains or admire the colourful blooms at Menara Gardens. We have more reasons why you should visit Morocco
here
!
10.Oman
Credit: thg_holidays on Instagram
Oman has a special way of captivating tourists to come back for more. Surrounded by neighbouring countries such as United Arab Emirates, Saudi Arabia and Yemen, Oman remains a stand-out on its own rights while attracting a stream of Muslim travellers every year!
Credit: experienceoman on Instagram
If you find yourself in the heart of Oman, visit the Sultan Qaboos Grand Mosque, discover the history behind the Bahla Fort, explore the museum of Bait Al Zubair and tap into your cultural side at the Royal Opera House Muscat.
Credit: partsunknowncnn on Instagram
Aside from that, our favourite way to experience the country's great personality is through their delightful Omani dishes that are sure to warm your heart ? Check out more reasons to visit Oman
here
!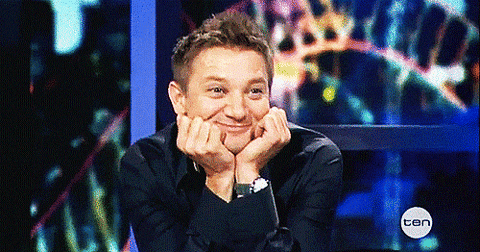 Credit: giphy
When it comes to travelling, never let your budget stop you from broadening your views about the world. Anywhere from Sri Lanka and Indonesia to Malaysia and Kazakhstan are ready to host your endless adventures without putting a dent in your wallet!