Bet ya didn't know that Bandung holds the nickname "
Paris of Java
", did you? This was because early Dutch inhabitants had pushed for the development of the city and did so in the style of their European hometowns. Now, the capital of West Java has not lost any of its old country charms with its beautiful natural landscapes still attracting tourists. Bandung is between 1300 to 2000 meters above sea level making it the coolest Indonesian city and a great place to escape from the heat of Jakarta! What could be more enticing than to stay someplace where these natural landscapes are the visual locus? ?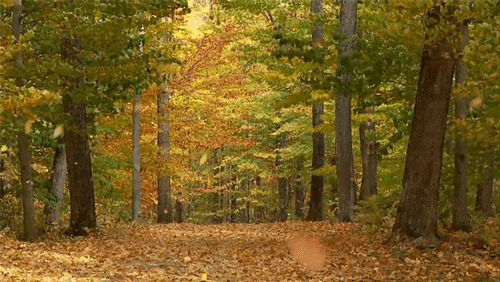 Credit:
Giphy
Here are our top ten picks for accommodations with spectacular views nestled in Bandung's nature? P.S. You
have to 
visit
other amazing sights Bandung has to offer
!
1. Villa Air Natural Resort
A vacation in nature could certainly guide you towards a state of zen and at the Japanese-inspired Villa Air Natural Resort, serenity comes at no extra cost! Just breathe in the fresh Lembang air and enjoy a comfortable, relaxing stay.
Credit: @olaiskii on Instagram
The resort overlooks the panoramic vistas of Mount Tangkuban Perahu as it is located in the evergreen valley between Mt. Tangkuban Perahu & Mt. Burangrang.
Credit:
Villa Air Natural Resort
on Facebook
Villa Air also offers onsite leisure activities where you can liaise with their staff for horseback riding, taking a tour through a nearby tea plantation, swimming in the outdoor pool and others. So you can stay comfortably within the resort while knowing an exciting activity is available right around the corner.
Credit:
Arum Arres
on Facebook
Book
here
!
Telephone:
(+62) 22-9191-0668
Address:
Vila Istana Bunga Complex, Jl. Kolonel Masturi, Kilometers 9, Lembang, Bandung, Indonesia, 40599
Website
2. Dusun Bambu Bandung
Dusun Bambu features the most picturesque family leisure park at the foot of Burangrang Mountain. Think serene lake, tall trees, laughing children running down green fields. This is definitely
the
place to bring the entire family for a day out in nature☺️
Credit:
@artistkhy
on Instagram
These innovative nest-like structures are open spaces if you wish to have a picnic at the park.
#HHWT tip
: The main attraction of Dusun Bambu is their leisure park so you can expect large family groups spending quality time there, especially during the weekends.
Credit:
My Trip My Adventure
on Facebook
The accommodation units at Dusun Bambu differ from each other; only some units feature a seating area and/or terrace and only some units have a kitchenette. Be sure to communicate your needs before making a booking!
Credit:
Dusun Bambu
on Facebook
Cycling is a popular choice of activity and bike hire is available at the property. Book
here
!
Telephone:
(+66) 022-82782020
Address:
Jl. Kolonel Masturi KM.11, Situ Lembang, Bandung Barat, Jawa Barat 40551, Indonesia
Website
3. SanGria Resort
This mountainside sanctuary may be tucked in beautiful natural reserves but it is a mere 12km from the city center - making SanGria Resort the perfect base to explore local points of interest. These places include Boscha Observatorium, Jendela Alam, and De Ranch. Relax as you soak in SanGria's infinity pool which comes with the view of the wonderful mountaintop greenery?
Credit: @uphiiphii on Instagram
After a tiring day out, you can look forward to retreating back to one of the peaceful rooms the resort offers which boasts a majestic view of the rich nature surrounding you!
Credit: SanGria Resort & Spa on Facebook
SanGria also offers sauna, spa and massage facilities so you can expect to be thoroughly pampered and revitalised here.
Credit: SanGria Resort & Spa on Facebook
With an ideal location and facilities to match, SanGria Resort hits the spot in many ways. Book
here
!
Telephone:
(+62)-22-2788777
Address:
Jl. Hortikultura Lembang, Bandung, West Java, Indonesia
Website
4. Legok Kondang Lodge
For a totally new experience in Bandung, why not try glamping here at Legok Kondang Lodge? For those who don't know, glamping is the amalgamation of "glamorous" and "camping". It brings the concept of connecting with nature through camping without giving up the convenient amenities of modern life.
Credit: Glamping Legok Kondang on Facebook
At Legok Kondang Lodge, the glamping-style accommodation definitely lets you have the best of both worlds: staying out in nature while still being comfortable in your "tent"!
Credit: @jengnanda on Instagram
Chill out at the benches as you sip a cuppa or bond with your loved ones - all under the blanket of stars above you ?
Credit: @putrykharisma on Instagram
Legok Kondang Lodge also offers many other onsite leisure activities: feed deers and rabbits, go paintballing, hiking and swimming. Who says camping is all work and no fun? ?
Telephone:
(+62) 857-9555-5666
Address:
Jalan Kurunangan, Lebak Muncang, Ciwidey, Lebakmuncang, Ciwidey, Bandung, Jawa Barat 40973, Indonesia
Website
5. Jadul Adarapura Resort
For an exotic touch of Bandung, Jadul Adarapura Resort is designed to pleased the eyes. The resort's iconic lotus ponds set the scene of a beautiful getaway into a peaceful nature enclave. As you strut down the wooden boardwalk, feel as though you're entering a nature wonderland!
Credit: @mikaaffandy on Instagram
Immerse in a rustic Indonesian experience with the Joglo-style villas furnished with Javanese designs and furniture?
Credit: Jadul Adarapura Resort and Spa on Facebook
To round off a truly Indonesian experience, soak yourself in your very own stone bathtub - one that you probably can only find right here at Adarapura Resort!
Credit: @lisnalaila on Instagram
Book
here
!
Telephone:
022-2785-544
Address:
Jalan Sersan Bajuri No.45, Cihideung, Parongpong, Cihideung, Bandung Barat, Kabupaten Bandung Barat, Jawa Barat 40559, Indonesia
Website
6. Imah Seniman Resort & Villa
Escape into the cool crisp air of the valleyside over at Imah Seniman Resort & Villa. With their traditional Javanese-style villas situated by the lake, you'd wake up to the soothing sounds of gently cascading waters? Don't pinch yourself though! You'd be glad to know this isn't a dream?
Credit:
Erlina Edelweiss Nurcahyo
on Facebook
Ceiling-high windows maximise the scenic views of the lake into your room. You can experience the serenity of the nature around you - right from your room! The local heritage artwork featured around the property make up for that added tinge of Indonesian authenticity.
Credit:
Imah Seniman
on Facebook
This one's perfect for that much needed alone time with your loved one!
Credit: @luqmanulhakim16 on Instagram
But even when you're nestled in nature, Imah Seniman is not far from the city center should you miss the bustle of city life. Town attractions such as Jendela Alam, Boscha Observatorium and Kampung Gajah Wonderland are all within easy reach. Imah Seniman is also a 30-minute drive to Tangkuban Perahu Volcano. We've also got your shopping in Bandung covered with the
city's 7 best shopping places
! Book
here
!
Telephone:
(+62) 22 2787768
Address:
Jalan Kolonel Masturi No.8, Lembang, Bandung, Indonesia
Website
7. Padma Hotel Bandung
Perched atop the highland city of Bandung, the elegant Padma Hotel Bandung offers a tranquil stay with a spectacular unobstructed valley view all around the hotel. Experience living in the divine nature that you can see from your own room☺️
Credit:
@stefanustephen
on Instagram
Wake up to a view of the pool that comes with a full view of the abundant green valley. You'd definitely be enticed by the fresh crisp air and cool mountainous temperature!
Credit:
@padmabandung
on Instagram
The hotel also offers family-oriented, kid-friendly activities such as animal feeding.
Credit:
@san_k3k
on Instagram
#HHWT tip
: As Padma Hotel Bandung is located in a relatively private area on a hill, there is only one main road accessible to and from the hotel. You may wish to check on traffic conditions beforehand to ensure you don't get stuck on the road. Book
here
!
Telephone:
(+62) 22 203 0333
Address:
Jl. Ranca Bentang 56-58, Ciumbuleuit, Bandung
Website
8. Saung Gawir
Fancy picking fresh strawberries while in Bandung? At Saung Gawir, you can stay at a Joglo-style bungalow that features traditional bamboo-woven walls and pick strawberries at neighbouring farms!
Credit:
@theomathias
on Instagram
Fun fact: Because Bandung is located near a volcano, its soils are suitable for various plantations as composite minerals breakdown of volcanic residue makes for fertile land.
Credit:
Aldodaffy Hilmanirma
on Facebook
But aside that, each of these bungalow at Saung Gawir has a capacity of up to six adults so gather your family/friends and enjoy the sights of nature away from the bustle of the city together.
Credit:
Saung Gawir Resto Ciwidey
on Facebook
#HHWT Tip:
It costs about 5000 Rupiah for the strawberry plucking activity but you may wish to check when strawberry season is in the region first before paying. Book
here
!
Telephone:
(+62) 8122 113 3664
Address:
Jalan Raya Ciwidey, Rancabali KM. 05, Alam Endah, Ciwidey, Bandung, Indonesia
9. Novus Giri Puncak Resort
A tea plantation in front and Mount Gede at the back, Novus Giri Puncak Resort is a resort surrounded by lush greenery! The crisp, refreshing Cipanas air sure seals the deal on providing the perfect ambiance of nature for the resort☺️
Credit: @ririsriskadiana92 on Instagram
The resort houses rooms with different views (pool-side, valley and garden) so be sure to check with the reception if you have a preference.
Credit:
Novus Giri Resort & Spa
on Facebook
Here, you have close to no reason to leave the resort - especially when they house so many activities! There's a rabbit village, flying fox, kids' club and even a movie night?
Credit: @citragsari on Instagram
Book
here
!
Telephone:
(+62) 263-511 511
Address:
Sindanglaya no. 180, Cipanas, Sindangjaya, Cipanas, Kabupaten Cianjur, Jawa Barat 43253, Indonesia
Website
10. Trizara Resorts
If the aforementioned glamping resort is not for you, perhaps you would fancy glamping at Trizara Resorts! This three-hectare luxury camp site at the peak of Lembang allows you to enjoy nature without distractions. With no television in the tents to keep you entertained, it's time to get outside and try out activities like morning yoga, zumba and outdoor boxing!
Credit: @shantybiaunilla on Instagram
You get a comfortable bed with clean linens, a private fully-equipped bathroom, and even floorboards - all inside a giant waterproof tent.
Credit: @trizararesorts on Instagram
With the mountain temperature that can drop to 17 degrees Celsius, you'll be happy to enjoy the weather outdoors or in the comfort of your own tent - with your loved ones?
Credit: @catatanbackpacker on Instagram
Book
here
!
Telephone:
(+62) 22-8278-0085
Address:
Jl. Pasirwangi Wetan, Lembang, Bandung, Jawa Barat, Lembang, Bandung, West Java, Indonesia
Website
  Leave Jakarta and Bali for the next vacation - Indonesia has more to offer than just the city and tourist crowds! Escape the heat and hustle of the hectic life here in wonderful Bandung where you will be amazed at how beautiful the views of nature are at these spectacular accommodations☺️